September 2021
Thoughts From Our President
Back to Top
August marked the 20th year anniversary for Navin Haffty. To our staff, our clients and our friends at MEDITECH, thank you! We began in 2001 with a focus on helping hospitals maximize the value of the MEDITECH software and believe we are delivering on that intention. We also began with a focus on being an exceptional place to work and have tried to create and maintain a culture that values each individual.
Indulge me as I reflect back for a few moments. In starting Navin Haffty, one of my goals was to create a company that prioritized our clients and our staff. At the time I started this business, I was in my mid-40s, had a mortgage and children in college. While not the best time to take a risk, I did so with the encouragement of MEDITECH's former president, Larry Polimeno. I am not sure I ever publicly thanked him for his early support but want to do so now. Further, as Larry transitioned the leadership to Howard Messing and more recently Michelle O'Connor, we have continued to enjoy a collaborative working relationship with MEDITECH. I am thankful to each of them for the advice over the years, and for their continued and ongoing support.
Some of the Navin Haffty team members have been together for the entire 20 years (with some going back further when we consider prior employment). I have been fortunate to have a staff of incredibly kind and talented folks with a similar focus on doing right by our clients. I am indebted to those who have built and lived the culture we are so proud of.
Similarly, we have benefitted from the loyalty of many clients over these past 20 years. We have been your partner and I thank you for your business, but more importantly, for your trust in us. To those who have spread the word about Navin Haffty among your peers, we are especially grateful.
It has been just a year since we agreed to become part of Tegria. My goals for the acquisition were to gain the ability to bring a deeper and wider breadth of solutions to the MEDITECH community and more opportunities for growth to our staff, without losing the Navin Haffty culture we have worked so hard to establish and maintain. I have been quite pleased with our progress towards these goals, and hope this is apparent to you as well.
While much has changed in 20 years, our commitment to integrity has remained a defining principle. As we transition to Tegria, we will work diligently to remain the best MEDITECH consulting company for clients and staff. I am proud of what we have achieved over the last 20 years, and I look forward to continuing to be part of the MEDITECH community for many years to come.
John Haffty, President
Navin Haffty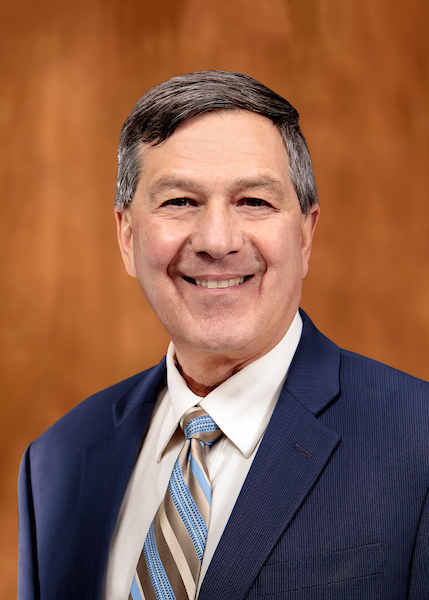 Highlights of Latest Expanse Version
Back to Top
Many Expanse sites are in the process of or will be upgrading to MEDITECH's latest version of Expanse in the near future to take advantage of newly redesigned solutions for Expanse Patient Care and Expanse Oncology. Early adopters are LIVE and very pleased. Navin Haffty/Engage is assisting many sites with either their implementation of Expanse or of this upgrade. There is a lot of information on MEDITECH's website but if you haven't seen it, we are providing a few highlights (while recommending going to www.meditech.com for the full library).
Expanse Oncology and Expanse Patient Care have been redesigned with a new web interface similar to MEDITECH's Expanse physician solutions
For Expanse Patient Care, web supports mobility using smartphones and tablets. Early adopters such as King's Daughters Medical Center are reporting significant efficiencies and greater satisfaction among nurses and other allied health professionals
Expanse Oncology is now accessible for acute and ambulatory, which is great from a continuity of care perspective. We expect this to be a satisfier for patients and caregivers
Quick web-based access is available to MEDITECH applications utilizing existing devices. Non-physician-based applications are optimized for use on PCs and laptops
All applications look the same as they do on desktop client software; no additional training needed for non-clinical users
A single URL is shared among all Expanse products
There is a potential to reduce your Citrix footprint, resulting in cost reductions
These upgrades require more effort than usual on the part of customers as there is a sizable training for clinical users and technical effort, particularly with nursing, to take advantage of the new capabilities.
If you are attending the MEDITECH Physician and CIO Forum later this month, we recommend attending these sessions where functionality for this web-enabled platform (2.2) will be demonstrated.

MEDITECH 2021 Physician and CIO Forum
Back to Top
September 29-30 (hybrid)
9 a.m. – 4 p.m. (Eastern) each day
MEDITECH's 2021 Physician and CIO Forum will be a hybrid event, held at MEDITECH's Foxborough, MA conference center with a virtual option. Current plans for an in-person option remain in place and Navin Haffty will be present at this event. If you would like to meet with someone from Navin Haffty/Engage, please contact us at info@navinhaffty.com. We are pleased to sponsor the keynote address by Dr. Michele Harper, emergency room physician and New York Times best-selling author of The Beauty in Breaking.
This year's Forum highlights how Expanse improves efficiency naturally, enabling you to navigate with ease through the next phase of healthcare in a post-pandemic world. Read MEDITECH's blog to gain new perspectives from physician and CIO thought leaders, and to sign up for LIVE webinars for an in-depth look at Expanse.
There are a number of focused sessions on the agenda, and the hybrid approach allows you to get many members of your hospital involved and excited. Review the list of educational sessions to align the appropriate sessions for your various clinical and IT staff.
We're excited to see many past and present Navin Haffty/Engage clients announced in the speaker lineup:
A Better Approach to Risk Assessments: Patrick Neece, Vice President and CIO, Lake Regional Health System
Leveraging Your EMR to Improve Health Equity: Omer Moin, MD, Chief of Emergency Medicine; Christina Wolf, Director of Population Health; Virgilio Velez, RN, Lawrence General Hospital
The Value of Controlling Your Own Destiny: Tom Kurtz, PhD, Vice President and Chief Information Officer, Memorial Healthcare
Hospital at Home: Rhonda Wiering, MSN, RN, NHA, Vice President, Clinical Growth and Innovation; Susan Feilmeier, Clinical Service Officer Acute & LTC, both of Avera Health
Panel Discussion: Outpatient Therapies: Carroll Castro, MSN, RN, CRRN, WCC, Nursing Informaticist; Steven Maly, Medical Informaticist, Clinical Informatics, both of Brooks Rehabilitation
Transformative Health Care Like No Other: Building a Modern "Smart" Healthcare Facility: Eric Carey, Vice President and CIO, Valley Health System
Managing Diabetes with MEDITECH Registries: Stephen Tingley, MD, CMIO, Mount Nittany Medical Center
Hepatitis C: Extending Care to an Underserved Rural Community Through an Interdisciplinary Telehealth Model: Linda P. Williams, PharmD, BCACP, BC-ADM, Interim Director of Pharmacy, Kingman Regional Medical Center
Panel Discussion: Value-Based Care: John McDaniel, CIO, Kingman Regional Medical Center
Vaccinated healthcare professionals are invited to attend in person with CDC guidance being followed. The agenda includes five tracks of education sessions geared towards specific audiences: acute, ambulatory, Canadian, integrated care and CIO. New this year, physicians attending the featured lunch hour session will receive 1.0 of continuing medical education (CME) credit.
Click here to register.
In Memory of Roberta Grigg
Back to Top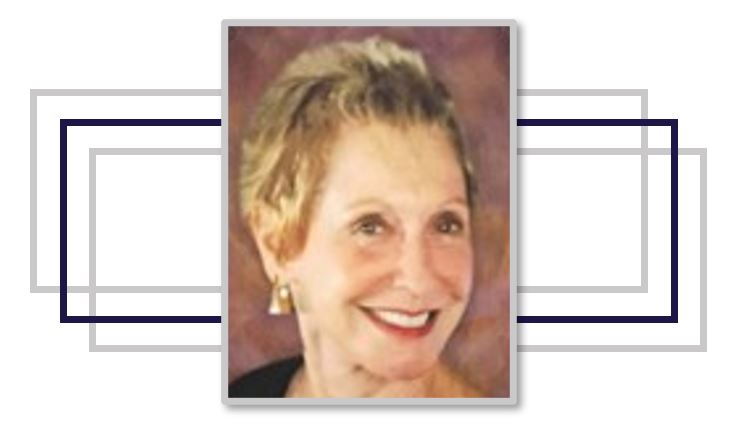 I recently learned of the passing of Roberta Grigg, who joined MEDITECH in 1975 and retired in 2001. She was a significant player in their growth and success. When I was an IT director at Newton Wellesley Hospital, I served on the MUSE board and Roberta was the MEDITECH contact for MUSE. As the MUSE board liaison to MEDITECH, I worked closely with Roberta on planning the annual conference. If I recall correctly, her roles during her tenure at MEDITECH included vice president for small hospitals and later, vice president for service. She was a demanding leader, holding her staff to high standards. I recall her commitment to quality and customer service. For those that didn't know Roberta, she was an early leader in healthcare IT at a time when few women held roles in this segment of our industry. Roberta, may you rest in peace. Here is the obituary for those who wish to read on.
– John Haffty
EHR Cloud Hosting Momentum
Back to Top
Over the past six months, several articles were published in The Navin Haffty Report about the benefits of EHR hosting in the cloud. The complexities, costs and security risks of in-house EHR hosting are pushing many organizations to consider cloud hosting, and some consider it the wave of the future.
Our readers have been listening and heeding our advice. The complete MEDITECH solution offered by Navin Haffty/Engage includes a proven and trusted EHR cloud hosting offering with many healthcare organizations jumping onboard. The following is a glimpse of organizations that recently contracted for this service with Navin Haffty/Engage.
Unity Health, a multi-facility 598-bed health system moving from CPSI to MEDITECH Expanse, selected Navin Haffty/Engage because of our ability to provide a high availability option to eliminate downtime for Unity's clinical staff.
Long-time MEDITECH customer East Ohio Regional Hospital is a 140-bed acute care hospital in Martins Ferry, Ohio. Administrator of information technology Rod Nisperly commented: "After an extensive review of hosting options in the MEDITECH marketplace we chose Navin Haffty/Engage. They provide our organization the best array of services and value."
Based in Montrose, Pennsylvania, Endless Mountains Health Systems is a critical access hospital with a focus on quality, service, safety, cost, flexibility and access. The hospital averages 1,000 admissions annually, 42,200 office visits, and 7,500 emergencies.
Tri Valley Health System is a critical access hospital in Cambridge, Nebraska. A key factor in their selection of Navin Haffty/Engage is our expertise with migrating MEDITECH data to the cloud hosting environment.
Douglas County Health Center has served the Omaha, Nebraska area for over 125 years, providing essential long-term care to the community. The site selected Navin Haffty/Engage for MEDITECH Client/Server EHR hosting.
Interested in our cloud hosting service? 
Contact us
 for more information or to request a link to our cloud hosting webinar featuring actual clients discussing their experiences and providing tips about what hospital executives should consider when choosing a cloud hosting partner. Download our newly published case study highlighting our hosting services for 
Summit Medical Center
.
Canadian Corner
Back to Top
MEDITECH 2021 Physician and CIO Forum
September 29-30 (hybrid)
The MEDITECH 2021 Physician and CIO Forum will feature a Canadian track. Visit our MEDITECH 2021 Physician and CIO Forum article (found earlier in this issue) for more detail or click here to register.
Here are some sessions on the Canadian track which may be of interest:
The Canadian Digital Wallet: Sam Fielding, CIO; Justin Saindon, Senior Project Manager, Digital Health, both of Southlake Regional Health Centre, Ontario
Canada is Front and Center: Robert Molloy, Director, Canadian Market and Product Strategy; Nick Palmieri, Regional Sales Director; Patricia Pacewicz, MT (ASCP), Director, Client Services, all of MEDITECH
Update Already? Paul Siciliano, Senior Manager; Jonathan Hallman, Senior Manager, Client Services, both of MEDITECH
Ambulatory Integration and Automation for All Clinics: Jeffrey Zella, Manager, Product Development; Jaleen Tang Hu, CPhT, Software Designer, Product Development, both of MEDITECH
You Need to Take a REST (Restful APIs): Joseph Vouris, Manager, Client Services; Nick Palmieri, Regional Sales Director, Canada, both of MEDITECH
See the Full Patient Story, Wherever They Go, with Traverse: Marsha Fearing, MD, MPH, MMSc, Marketing Consultant, Canadian Physician Consultant, Sales; Nick Palmieri, Regional Sales Director, Canada, both of MEDITECH
Navin Haffty/Engage is pleased to sponsor the keynote address by Dr. Michele Harper, emergency room physician and New York Times best-selling author of The Beauty in Breaking.
For anyone from Canada planning to make the trek, contact Erin Mueller to arrange a meeting with Navin Haffty/Engage
Eight Canadian-based Experts Join the Tegria Team
Tegria Canada is growing! Since the start of 2021, we have hired eight new (in country) team members focused on client success. Tegria Canada remains committed to hiring and employing the most talented experts in the industry. Our expansion plans are in place and we look forward to continuing our commitment to serving our Canadian clients and creating health for a better world.
We look forward to sharing more about our Canadian team in future issues. To our new team members, welcome to Tegria Canada!
Navin Haffty of Canada is Hiring
Navin Haffty continues to expand our commitment to MEDITECH's Canadian clients. We are pleased to have recently added new team members in Canada and plan to continue our initiative to grow our team here. Navin Haffty employs the most experienced MEDITECH consultants in North America and is looking to complement our team with Canadian-based resources.
MEDITECH Expanse Clinical Lead or Subject Matter Experts – Canada: Navin Haffty is looking for strong clinical resources with proven implementation experience with MEDITECH Expanse. Are you a clinician able to communicate effectively, with expert application knowledge, who enjoys leading projects in a fast paced and energetic team environment?
Navin Haffty is also actively seeking experienced MEDITECH Expanse project managers, leads and subject matter experts. Experience in Oncology, Ambulatory, Patient Accounting and Surveillance is highly valued.
Are you ready to join the team at Navin Haffty? Contact us at recruiting@navinhaffty.com.
We invite you to share our newsletter with your peers and encourage them to subscribe. We also welcome everyone to become a member of our social media community.
Connect with Navin Haffty on Twitter and LinkedIn
Client Testimonial
Back to Top
We are pleased to share the following testimonial from one of our recent Expanse clients:
"This afternoon I said goodbye to our Navin Haffty project manager as our Expanse implementation engagement was brought to a successful conclusion. Butler Health System will begin to move forward in the new Expanse era on a unified HCIS across two hospitals, with several dozen clinics, and hundreds of providers. The project manager's dedication and focus will leave a lasting legacy at BHS. She's been a steady and strong leader and has made our implementation successful through her intense dedication. The entire Navin Haffty team has been outstanding. I would not hesitate to recommend any of the individual consultants that we've worked with these past few years. And in concert, this team has been nothing short of superb. We are fortunate to have been assigned each and every one of them. I also appreciate your partnership. You said we would be in good hands, and you delivered."
Roger Lutz, CHCIO, HCISPP, MBA, Chief Information Officer
Butler Health System, Butler, Pennsylvania

Navin Haffty/Engage Client News
Back to Top
We are pleased to share our newest list of engagements:
Anderson Regional Medical Center, Meridian, MS – Interface Advisory Services
Augusta Health, Fishersville, VA – C/S 5.67 Interface Assistance
Berkshire Health Systems, Pittsfield, MA – Surgical Services Support
Boone Hospital Center, Columbia, MO – Ambulatory and Revenue Cycle Analysts
Catawba Valley Medical Center, Hickory, NC – Expanse Optimization
Community Hospital, Grand Junction, CO – RCG Optimization Assessment
Deborah Heart and Lung Center, Browns Mills, NJ – Expanse LAB and SUR Support
Douglas County Health Center, Omaha, NE – EHR Hosting
Frederick Memorial Hospital, Frederick, MD – Oncology Go-LIVE Support
Gila Regional Medical Center, Silver City, NM – Managed Services
Hilo Medical Center, Hilo, HI – Expanse Acute/AMB Training and Go-LIVE Support
North Country Healthcare, Littleton, NH – Post-LIVE RCG and Tier 2 Support
Oneida Healthcare Center, Oneida, NY – EHR Search and Selection
Salina Regional Health Center, Salina, KS – HR/Payroll Support
South County Hospital, Wakefield, RI – Data Extraction
Steward Health Care, Westwood, MA – MEDITECH 2.1 Order Management Upgrade Support and Contract Management – FL Acquisitions
Wooster Community Hospital, Wooster, OH – Meaningful Use Stage 3 Interface Support
Calendar of Events
Back to Top
Conferences
MUN Conference 2021
September 23 (online)
The MEDITECH User Network (MUN) Conference is a unique opportunity for MEDITECH EU users to network with peers and learn more about system developments. This year's spotlight sessions focus on clinical leadership, optimizing clinical build, and migrating to Expanse. MEDITECH sessions will focus on digital transformation for better patient outcomes, and various Expanse demos. Click here to register.
MEDITECH 2021 Physician and CIO Forum
September 29-30 (hybrid)
MEDITECH's 2021 Physician and CIO Forum will be a hybrid event, held at MEDITECH's Foxborough, MA conference center with a virtual option. Vaccinated healthcare professionals are invited to attend in person with CDC guidance being followed. The agenda includes five tracks of education sessions geared towards specific audiences: acute, ambulatory, Canadian, integrated care and CIO. New this year, physicians attending the featured lunch hour session will receive 1.0 of continuing medical education (CME) credit. Navin Haffty/Engage is pleased to be a keynote sponsor. Click here to register.
MEDITECH 2021 Revenue Cycle Summit
October 5-6 (online)
Learn how MEDITECH's strategy for analyzing your revenue cycle will help you to stay competitive and fiscally fit.
MEDITECH Webinars (all times listed in Eastern)
Expanse Patient Care
September 23, 11:00 AM | 30 min.
Get an inside look at the intuitive, workflow-driven tools nurses use during their shifts to coordinate care, monitor patient populations, and ensure quality outcomes.
Expanse Patient Connect
September 28, 11:00 AM | 30 min.
This 30-minute webinar introduces how Expanse Patient Connect, our latest Cloud Platform service, automates convenient bidirectional communications between your healthcare organization and your patients to build a community of engaged, loyal consumers.
Harnessing Data to Advance Quality of Care Presented by healthsystemCIO
September 28, 12:00 PM | 60 min.
Learn how MEDITECH customers Frederick Health and Southern Ohio Medical Center are leveraging EHR data to guide decisions and enhance patient care.
MEDITECH and Nuance – Expanse Virtual Assistant EHR Workflow
December 13, 2:00 PM | 60 min.
MEDITECH and Nuance have collaborated to integrate artificial intelligence and voice-driven navigation into the Expanse EHR, allowing physicians to use simple and intuitive voice commands to access key areas of the patient chart.
Doctors' Hours: CLPP Clinician Advisor Series Q & A
Deborah Harrigan, MD (Ambulatory)
Tuesday, September 28 at 12 p.m. – Register
Louis Dandurand, MD (Emergency)
Tuesday, October 26 at 12 p.m. – Register
Bryan Bagdasian, MD, MMM (Acute)
Tuesday, November 2 at 12 p.m. – Register
Navin Haffty/Engage Careers
Back to Top
Navin Haffty/Engage is actively seeking individuals with strong implementation and consulting experience with MEDITECH Ambulatory, Expanse Home Health, Human Resources/Payroll Personnel, and Expanse project managers. Those with strong experience with multiple applications are in high demand. We offer an outstanding compensation package and a workplace culture that values each of our employees. If you are interested in joining Navin Haffty/Engage to be #BetterTogether, please email us at recruiting@navinhaffty.com to set up a time to discuss opportunities.
Client Job Board
Back to Top
Navin Haffty/Engage offers the client job board as a free service to the MEDITECH community.
Job Seekers: If you are interested in exploring positions at other organizations, visit the client job board section of our website often. Feel free to refer colleagues!
Recruiters: If you would like to include your organization's listing on the client job board, please email the job description and candidate application instructions to Lauren Iacovelli. No recruiting firms, please.