September 2015
Thoughts From Our President
Back to Top
On August 19, KLAS published a report on MEDITECH market consulting firms evaluating 16 firms and 128 MEDITECH implementation and advisory projects. Navin, Haffty & Associates (NHA) ranked first in each category. We are very pleased with this accomplishment and want to thank our clients who participated in the research as well as the NHA leadership team and consulting staff who continue to deliver the best service in the industry. You can read more about the report in the "Update: KLAS" article.
Many consulting companies have some strong consultants. If you are looking for a single individual, you may find someone that meets your needs from several companies. However if you are seeking the depth and consistency that goes beyond any specific individual's ability, NHA has committed to the organization and delivery of our services so we leverage the collective knowledge and experience of our more than 220 consultants. Further, we believe we have the only dedicated team focused on ensuring our project tools are up-to-date with MEDITECH's latest features and capabilities. We believe this brings more success, more consistency and more value to our clients.
We are proud that this KLAS study validates our unique approach and commitment and again thank each of you who contributed your time to participate in their study.


John Haffty, President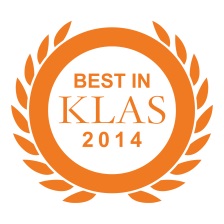 Navin, Haffty & Associates
2014 Best in KLAS Planning and Assessment
2014 Category Leader Staff Augmentation
Coming Attractions
Back to Top
MEDITECH continues to invest in building the right products for our ever changing industry. At their upcoming Peer-to-Peer Information Exchange, September 16-17, three separate sessions will address products and tools in development. The following are the session descriptions found on the MEDITECH events page:
Perinatal: Delivering a New Application
Get a sneak-peek at MEDITECH's plans for a new Perinatal Desktop and Flowsheet, which will enable the viewing of perinatal data, fetal monitoring, linking of documentation between mother and baby, milk management, and more!

Patient-Generated Health Data: Device Integration and Direct Monitoring
Get an inside look at our Patient-Generated Health Data (PGHD) capabilities. You'll also hear from our Care Manager group as they discuss how PGHD functionality can be used to build a foundation for managed telehealth monitoring.

MEDITECH EHR Excellence Toolkit Program Featuring Quality & Outcomes-based Toolkits
In alignment with the shift toward reimbursement based on value, quality and care coordination, we are launching a new EHR Excellence toolkit program. Our initial toolkit, CAUTI reduction (Catheter Associated Urinary Tract Infection), is part of the Hospital-Acquired Condition program and addresses a high impact condition. We'll show you where to access and how to use the toolkit components within your own organization to achieve excellent quality and operational outcomes.
Update: KLAS
Back to Top
As previously mentioned, KLAS has completed a special study on consulting firms providing services to the MEDITECH community. The report is entitled "MEDITECH Consulting: Which Firms Are Ready to Support Providers' Varied Consulting Needs?" and it highlights Navin, Haffty & Associates' dominance in the MEDITECH consulting market. Listed below are excerpts from the report.
NAVIN, HAFFTY & ASSOCIATES: LEAD PERFORMER IN MEDITECH IMPLEMENTATION AND ADVISORY SERVICES
Focused solely on MEDITECH consulting work, Navin, Haffty & Associates (NHA) has the broadest and deepest offering for MEDITECH needs, with more than six verified engagements across all implementation categories (excluding go-live support) and advisory services in this report. NHA has one of the longest histories of providing MEDITECH services, which has made them the go to firm for many repeat clients. NHA was the first firm to receive READY certification. Providers rated NHA higher than all other fully rated firms in both implementation and advisory services, applauding them for their strong clinical knowledge and deep, long-standing experience with all versions of MEDITECH.
NHA is the top performer in both implementation and advisory services and has the most validated engagements. Overall, clients are pleased with their experienced resources, adding that NHA's strategic and engaged executives and their relationships with clients set NHA apart. Providers gave additional credit to NHA's partnering relationship with MEDITECH. Some clients had to change consultants mid-project, but NHA was responsive and quick to replace them. A few clients considered NHA to be more expensive than other firms but felt they got their money's worth. NHA works extensively across all three MEDITECH platforms.
Source: "MEDITECH Consulting," August 2015. © 2015 KLAS Enterprises, LLC. All rights reserved. www.KLASresearch.com
Click here for more information on the results of this KLAS study. 
A Different Approach to Merging with Another Health System
Back to Top
We have been working with a large health system that acquired a MEDITECH hospital. We often hear acquisitions resulting in replacement of all applications at the smaller hospital but this organization has taken a different approach. Their efforts are focused on merging selected business operations and leaving successful MEDITECH clinical applications in place. This approach results in significant cost avoidances and savings, both direct and indirect:
Cost avoidance associated with wholesale change of systems and the required capital investment in software licenses and hardware.
The health system's vendor increases its software maintenance based on patient revenue so keeping the acquired hospital on MEDITECH's clinical applications is less costly over time than switching to the health system's core EMR vendor.
By keeping clinical processes in place no retraining of staff is necessary, providing another large indirect cost avoidance.
Focused efforts on areas where there are direct financial benefits, consolidating Supply Chain, General Accounting and Payroll impacts a variety of applications since using the health system's Supply Chain requires changing dictionaries in MEDITECH that use the item master number. For example, chargeables in patient care areas and preference cards in ORM.
A short article and a few bullet points is not a comprehensive analysis. However, if your organization finds itself being acquired, you may want to offer a business case review prior to presuming that consolidation of every application is most cost effective.
Another Business Case Discussion
Back to Top
We recently spoke with a client who is considering 6.1 migration after running MAGIC for 20 years. The organization he works for has been approached by a large academic health system that offered to host them and convert them to their EHR and business applications at a very low cost. It would cost less than it would to remain with MAGIC, let alone migrate to 6.1. Saving money on an annual basis and receiving an upgrade in applications makes this seem like an easy decision. However, our client is savvy enough to make the following points to his board of directors:
We are an organization that values its independence and wants to be able to maintain the current level of health care services to our community.
The academic medical center, like many others, has grown through acquisitions and management contracts with smaller hospitals. They would most likely have an impact on our community in the future.
In 2-3 years, the academic medical center will know virtually everything about our market, patients and physicians.
In other cases across the country the smaller hospital has been acquired when academic medical centers have this level of data. The smaller hospital's bargaining power is diminished because the academic medical center threatens to acquire physicians in the community and establish competitive satellite facilities if met with resistance.
While the IT subsidy may be worth several million dollars a year, the potential devaluation is in the tens of millions.
Our client and his board are wrestling with the short term advantages vs. the long term threat and haven't decided whether to take the offer or invest their limited capital in migrating to 6.1. At least at this point they recognize the unspoken risks and concerns. These business challenges raise IT decisions to the most strategic level for many organizations. If you have a similar challenge, we are always glad to discuss and offer additional information or support.
Converting to MEDITECH's SCA Application
Back to Top
We are seeing a number of hospitals convert from stand-alone document imaging and management vendors such as ChartMaxx to MEDITECH's Scanning and Archiving (SCA) application. This is occurring as part of numerous MAGIC and C/S to 6.1 migrations as well as with hospitals retaining C/S.
This month, we wanted to share some of the benefits of such a change including a number of key features in the 6.1 version that we have recently implemented.
In summary, the key benefits are:
Enhanced output at the medical record level. An output tab now allows users to not only output for that record, but also output across multiple patients and accounts, choosing different categories, document displays, or just specific forms. This gives organizations in-depth control of what they are releasing.
EChart enhancements to provide a more practical form of chart navigation when a chart is output to a CD by using an HTML user interface.
The ability to scan directly to medical record numbers instead of account numbers in the Ambulatory Care setting to archive documents at the point of care that are not associated to a specific visit.
Redesign of the Scanning Desktop to be more worklist based, which allows sites to generate folders (batches) based on registration activity and to assign users and statuses to folders.
The ability to download output documents and store them locally or on a USB device.
A Sealed Records routine with the option to exclude users so they will not be able to access records within the Physician Care Manager and eChart Desktop.
Enhanced workflow to navigate between the eChart and Analyst Desktops directly. This includes the ability to output eCharts for multiple patients at one time from within HIM eChart worklists.
We hope you find this information useful. If you have any questions contact your MEDITECH representative or NHA at info@navinhaffty.com.
MEDITECH Events
Back to Top
6.x Peer-to-Peer Information Exchange
This event is now open for
registration
and will be held at MEDITECH's new conference center in Foxborough, MA on September 16-17. The agenda and education sessions are now available on the
MEDITECH website
. Sessions will highlight clinically sophisticated tools, customer successes, and MEDITECH's groundbreaking new platform.
Physician & CIO Forum
MEDITECH is combining its CIO/Technology and Physician Forums into one event this year. It will be held November 5-6.
Registration
is open and MEDITECH has now announced its keynote speakers:
Dr. Ron Ross from the Information Technology Lab at the National Institute of Standards and Technology will address cybersecurity.
Dr. Kenneth Mandl is Director of Boston Children's Hospital Informatics Program and is a pioneer in the use of IT and big data for population health, discovery, patient engagement and care redesign.
MEDITECH On the Road Event
MEDITECH has scheduled the following locations and dates for "MORE" (MEDITECH On the Road Event). During this one day event you will:
Learn strategies for getting MORE from your current MEDITECH system.
Discover how MEDITECH's clinically sophisticated tools are redefining productivity.
Hear from customers who've made the move to MEDITECH's bold new platform.
Client Job Board
Back to Top
If you are interested in exploring new positions at other organizations visit the client job board section of our website. This is a free service of Navin, Haffty and Associates to the MEDITECH community. Currently, there are many postings from MEDITECH organizations. If you or a colleague are interested, take a look and see what's open.
If you would like to include your organization's listing on the Navin, Haffty & Associates website, please email Kelly Tracy at ktracy@navinhaffty.com (Please note that as this is a courtesy to the MEDITECH community, we will not accept postings from recruiting companies.)
NAVIN, HAFFTY & ASSOCIATES
Back to Top
Since our inception, Navin, Haffty & Associates' sole focus has been providing solutions that maximize the value of your MEDITECH EHR. The experience we have gained along the way has made us the largest and most respected MEDITECH consulting firm in North America. This exclusive focus has allowed us to provide clients with greater insight and understanding of MEDITECH's capabilities and the expertise to better deliver innovative tools, solutions, and strategies that improve your operational performance and enhance patient care quality. Our proven track record has positioned us to become MEDITECH's first and most experienced READY-certified consulting firm.
Our staff not only makes up the largest MEDITECH consulting team available, it is also comprised of the most experienced professionals in the industry. Our pool of 220+ consultants are some of the most seasoned professionals in the industry with an average 14 years of MEDITECH, 18 years of overall IT, 6 years of consulting, and 20 years of EHR/HCIS experience. By leveraging the combined expertise of our consulting team, Navin, Haffty & Associates stands second to none and is uniquely positioned to meet the needs of any organization utilizing the MEDITECH EHR. Our proven track record of success has led to Best in KLAS rankings for Planning and Assessment and Category Leader for Staff Augmentation.