October 2020
Thoughts From Our President
Back to Top
It has now been two months since we announced our acquisition and I can report we continue to be very pleased with our decision.
No one will be surprised the announcement of our acquisition sparked rumors, including one that I am retiring.
To be clear, I am still here. I haven't retired. If and when that day comes, I'll announce it. If you hear such rumors and have any concerns, it is best to contact me (or your Navin Haffty representative) directly.
On another note, I am pleased to report we are already finding opportunities for clients to benefit from the acquisition. We have leveraged the services of Engage and presented their Help Desk and Patient Portal support solutions to several Navin Haffty clients. We are certain many of you will find their services address pain points your organization may be experiencing. You'll find more about Engage later in this newsletter.
I hope you continue to find this newsletter useful and continue to welcome your suggestions and feedback.
John Haffty, President
Navin Haffty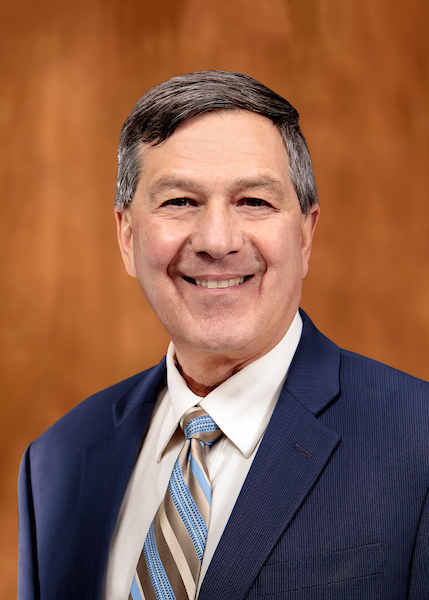 John Haffty's 2020 MEDITECH Physician and CIO Forum Recap
Back to Top
Putting together a virtual conference creates challenges and opportunities. Here are some thoughts:
The best part of each conference for me is catching up with clients and friends, and I missed speaking with you, as this is lost with a virtual conference
The virtual format enabled MEDITECH to reach many more clients, and that was reflected in the turnout. The attendance reached 475, far more than their physical capacity would have allowed
There were many focused topics of interest to particular individuals or departments. Many who attended a single or only a few sessions might not have attended at all if it weren't virtual
MEDITECH's development road map/updates keeps them in the forefront of all EHR vendors. Client sentiment is positive; they are pleased and impressed
If there is one presentation worth recapping, it was entitled "Lighting the Way," in which Helen Waters, MEDITECH Executive Vice President, provided a great overview of MEDITECH's current state of affairs, vision and Expanse momentum:

MEDITECH is driving innovation, focusing on the needs of the industry, while continuing to develop an interoperable platform. Clients benefit from a system that provides patients with the best care, utilizing a sustainable, cost-effective solution. Using cutting edge technology and agile development methodology, MEDITECH is providing improved healthcare for patient populations.
Patients are empowered by the system's many features, including secure messaging, prescription renewals, record management, and virtual visits. The technology allows patients to take charge of their own wellness, with the ability to access health tracker, remote monitoring, care management/registries, oncology survivorship, education and community outreach, and health maintenance. Organizations can engage consumers through self-service patient onboarding, scheduling, pre-registration/check in, access to health records (on iPhone), virtual on-demand care, and online bill pay.
MEDITECH has proven adaptable during the COVID-19 pandemic, utilizing technologies such as telemedicine, virtual care, and QR coding to allow for expedited check-ins, efficient paperwork completion, and convenient bill paying. 128 customers are LIVE with virtual care (using accelerated adoption), with many clients seeing a dramatic increase in virtual visits.
The industry has applauded Expanse, with third-party accolades through KLAS and Black Book Research. For 2019, KLAS noted MEDITECH as one of only two EMR vendors to realize market share growth. MEDITECH was ranked second in KLAS for 2019, behind only Epic in overall acute care EMR scores, and was second to only Epic for overall ambulatory EMR scores. In March 2020, MEDITECH was ranked number one for nurse functionality and usability by Black Book Research, with many MEDITECH sites receiving a variety of distinguished hospital awards.
634 hospitals are currently licensed for Expanse, with 361 currently LIVE. In 2019, 67% of MEDITECH's signed business was net new, indicating a growth in market share, and 78% of new customer signings in 2019 included Expanse Ambulatory. There were 59 new Expanse signings from September 2019 through present, with 60 sites going LIVE in that same timeframe. In total, 9,517 licensed providers utilize MEDITECH's systems.
Expanse has tremendous room for growth with significant enhancements and new functionality. Newly available functionality was showcased around Labor and Delivery, Virtual Assistant, Expanse Now, Quality Vantage Dashboards, Virtual Visits, and Expanse Patient Care. Future releases will involve new functionality for Virtual On Demand Care, High Availability SnapShot, Expanse Oncology, and Genomics.
Rather than recapping every session, we encourage you and your staff to review the video recordings (including product specific sessions) on MEDITECH's website. Click here for Dr. William Gustin's recap.
We at Navin Haffty are eager to witness developments in the coming months and years for this state-of-the-art technology and excited for the promise it holds for elevating healthcare delivery.
KLAS Study Names Navin Haffty and Engage Distinct Market Leaders for Implementation Leadership
Back to Top
Earlier this month, KLAS released its highly anticipated Implementation Leadership 2020 research study, citing Navin Haffty and Engage as distinct market leaders in MEDITECH Expanse implementation. The in-depth study, a summarization of market surveys of actual clients, looked at quality of staff, strategic expertise, and overall satisfaction, among other factors. Navin Haffty and Engage clients reported high overall satisfaction, strong strategic and technical expertise, broad experience, ability to provide answers to a wide range of questions, and good interaction with personnel (IT and clinical). Both firms also scored very well in the categories of loyalty, operations, services, relationship and value.
Navin Haffty was cited for being capable of handling large MEDITECH implementations, and sharing valuable best practices and industry knowledge. Consultants are described as team players with broad skill sets, and effective communications skills. Clients say the Navin Haffty consultants were excellent and fit well with their organization, with some indicating they chose Navin Haffty due to its experience with MEDITECH Expanse.
Clients say Engage resources are very experienced with the MEDITECH software, some with the added benefit of having clinical experience. They also report Engage resources keep to their timelines, even when issues arise, and are capable of resolving problems. In May of this year Engage was also highlighted by KLAS as a top performing firm for Go-Live Support. In that report, Engage was also acknowledged as a top-rated firm in communication and executive involvement.
Known for their MEDITECH expertise, Navin Haffty and Engage were recently acquired by parent company Tegria to provide a comprehensive, complete set of services offering for MEDITECH customers.
Navin Haffty and Engage are identified in this report as clear and distinct market leaders over the other MEDITECH certified firms mentioned.
The KLAS Implementation Leadership report is available on the KLAS website. Any provider organization that participates in KLAS' surveys receives access to the report at no charge.
Navin Haffty and Engage extend thanks to the clients who took the time to provide feedback about our services to KLAS.
Navin Haffty's Parent Company Rebrands as Tegria
Back to Top
On October 12, Navin Haffty's parent company rebranded as Tegria, a services and solutions company designed to provide next generation technologies and services to the healthcare sector. Tegria launched with support from Providence, one of the nation's largest health systems, and combines select Providence investments and acquisitions into a comprehensive portfolio of solutions to accelerate technological, clinical and operational advances in healthcare. Learn more here.
What is the impact on Navin Haffty?
Navin Haffty continues to operate under the name "Navin Haffty," providing the high-quality MEDITECH consulting services we have come to be known for. Navin Haffty's entire leadership team remains in place and will be there for you now and in the future.
Canadian Corner
Back to Top
Ontario Health IT Conference
Navin Haffty is pleased to be a sponsor of the Ontario Health IT Conference, to be held virtually November 4-5. The conference runs 9 a.m. to 2 p.m. each day, with early networking opportunities from 8-9 a.m. This year's conference is an immersive, engaging virtual experience that unites Ontario's leading healthcare experts with premier technology solution providers in pursuit of tackling challenges unprecedented in our lifetime. Topics include: Hospital Systems & Crisis Response; Flatten the Curve with Telemedicine; and Internet of Medical Things.
Of note, Southlake Regional Health Centre's Rob Bull, VP of Finance, Technology and Innovation, will be part of the Ontario Innovation Leaders Executive Panel Discussion on Wednesday, November 4, from 10:20-11:20 a.m. Be sure to dial in, and while you're there, visit Navin Haffty's booth in the virtual exhibit hall.
The conference is also sponsored by the HIMSS Ontario Chapter, the Canadian Nursing Informatics Association, the Canadian College of Health Leaders, and the Canadian Chapter of ACHE. Click here to view the agenda or register.
MEDITECH's 2020 Physician/CIO Forum Jumps on the "Canadian Track"At the 2020 Physician and CIO Forum, MEDITECH's Canadian innovations and client success truly led the way. The event was rich with Canadian advocacy, customer service initiatives, and a focus on prioritizing the efforts and needs of Canadian healthcare.
MEDITECH released several exciting initiatives to support this focus during their session, Innovations in the 2020 Canadian Landscape with:
MEDITECH's NEW Canadian Healthcare Advocate Team (CHAT) is comprised of a highly experienced team at MEDITECH that will focus on Canadian workflows and prioritizing strategic projects.
Dr. Marsha Fearing is leading the development of a Canadian Physician Advisory Committee (CPAC). Dr. Fearing is gauging interest in those physicians focused on increasing collaboration and innovating Expanse development for physicians.
MEDITECH's Canadian focus extends beyond internal efforts. They have also increased their involvement and certifications:

MEDITECH sits on the board of TECHNATION Health
MEDITECH will be the first U.S. HIS vendor to be certified by OntarioMD
MEDITECH is working towards an Ontario Telemedicine Network (OTN) certification
Other sessions worth noting:
Southlake Regional Health Centre CIO Sam Fielding shared how his organization responded to a credible and imminent threat to their network and infrastructure. Sam shared how the event unfolded, lessons learned, and the level of collaboration required to resume services.
Representatives from Sault Area Hospital and North Bay Regional Health Centre detailed their READY implementation with the ONE Initiative. Three of the region's 24 organizations went LIVE with MEDITECH Expanse in October 2019 to deliver patient care across Northeast Ontario via one electronic health system.
Markham Stouffville Hospital's Michael Cole, Chief Technology & Privacy Officer, Margaret McCormack, Applications Manager, and Marlene Ross, MSc, PMP, Director, Information Management/Information Technology, recalled the "shut down" of outpatient Ambulatory services when COVID hit. The "Doctor Will 'See' You Now" session showcased their response to supporting their patient population by going LIVE on May 11 with Virtual Visits to successfully support their patients and continue care. Markham shared tips and tricks for creating buy-in and anticipating technical difficulties.
Visit MEDITECH's event page for video recordings of each event.

We invite you to share our newsletter with your peers and encourage them to subscribe. We also welcome everyone to become a member of our social media community. Click here to join us on Twitter and LinkedIn.
Overview of Help Desk Services Provided by Engage
Back to Top
The Engage Healthcare Service Desk offers large-scale, knowledge-intensive tier 1 and tier 2 support services at an affordable price to all healthcare organizations, including those without a formal ticketing system.
Experienced Engage Service Desk staff provide knowledge continuity in high labor cost or high turnover areas and coverage for 24x7x365, night/weekends/holiday, overflow, or anywhere in-between. Consistent, effective, efficient, and reliable service request processing increases end-user service delivery and satisfaction.
Highlights:
24×7 operational U.S.-based call center
Client-branded survey process for end-user satisfaction
Built in service recovery process
Exceptional SLA performance: Time-to-Answer under 15 seconds, 95% Answer rate
For more information, visit: www.thinkengage.com/helpdesk
Meet Rachel Pataky
Back to Top
Rachel Pataky joined Navin Haffty in January of 2015 and currently serves in the role of Senior Director of Business Development. Her territory covers much of the southeastern U.S. (including Tennessee, the Carolinas, Georgia, Florida, Mississippi, Alabama, Louisiana), plus Missouri, Nebraska, Arkansas and Texas.
In college, Rachel pursued computer engineering but determined a career which provided her an opportunity to serve the community may be more suitable, and so she switched her major to nursing. After college, Rachel served as a pediatric trauma nurse and later as a CCU step down nurse. Rachel's healthcare IT career was sparked when those two fields of study converged.
After working as a clinical analyst within a hospital environment, Rachel became a clinical consultant for hospitals around the U.S., assisting these organizations with EHR optimization and implementations. Being engaged as a consultant for many different healthcare organizations provided a wide range of experiences and successes for her to draw upon. This experience propelled Rachel into management and executive roles for national healthcare IT consulting firms, and finally into the role she currently holds at Navin Haffty. Keeping in the same vein of serving the community, Rachel's role at Navin Haffty allows her to provide consulting solutions to organizations who are balancing the priorities of patient care, staff efficiency, and regulatory demands.
Rachel is based in Wilmington, North Carolina, where she shares a home with her husband Brian.
Connect with Rachel on LinkedIn or email her at rpataky@navinhaffty.com.
Navin Haffty Client News
Back to Top
We are pleased to announce we have been selected by the following organizations for their upcoming projects:
Charlotte Hungerford Hospital, Torrington, CT – MAGIC PAMA Lab Reporting
Indian Stream Health Center, Colebrook, NH – IT and Ambulatory Provider Training
Mount Nittany Medical Center, State College, PA – Data Governance Support
Northwestern Medical Center, Saint Albans, VT – Materials Management Optimization
Onslow Memorial Hospital, Jacksonville, NC – MEDITECH Expanse Implementation (visit our website announcement for more detail)
St. Elizabeth Healthcare, Edgewood, KY – MEDITECH Financial Consulting
The Orthopedic & Spine Inpatient Surgical (OASIS) Hospital, Phoenix, AZ – MU/PI Stage 3 Interface Assistance
Thibodaux Regional Medical Center, Thibodaux, LA – Physician Go-LIVE Support
Vidant Health, Greenville, NC – MEDITECH Backfill
Witham Health Services, Lebanon, IN – Expanse Go-LIVE Support
Calendar of Events
Back to Top
MEDITECH Webinars (all times listed in Eastern)
Mastering the Physician Mindset with MEDITECH Expanse
October 21, 2:00 PM (Eastern) | 60 min.
See how MEDITECH Expanse offers physicians the modern, personalized workflows they deserve, through mobile web-based navigation.
Business and Clinical Analytics
October 22, 2:00 PM (Eastern) | 60 min.
This webinar provides an in-depth look at how MEDITECH Business and Clinical Analytics (BCA) can help your organization increase efficiency, measure progress, and improve its clinical, financial, and operational performance.
Doctors' Hours: CLPP Clinician Advisor Series Q & A
Louis Dandurand, MD (Emergency)
Wednesday, October 28 at 12:30 p.m. –  Register
Bryan Bagdasian, MD, MMM (Acute)
Wednesday, November 4 at 1 p.m. – Register
Joy Chesnut, MD (Ambulatory)
Wednesday, December 2 at 12 p.m. – Register
Navin Haffty Careers
Back to Top
Navin Haffty is actively seeking experienced MEDITECH Clinical and Ambulatory Lead consultants with proven Expanse implementation experience for long-term implementation projects. If you are a MEDITECH professional interested in consulting, please email us at recruiting@navinhaffty.com to set up a time to discuss future opportunities.
Client Job Board
Back to Top
Navin Haffty offers the client job board as a free service to the MEDITECH community.
Job Seekers: If you are interested in exploring positions at other organizations, visit the client job board section of our website often. Feel free to refer colleagues!
Recruiters: If you would like to include your organization's listing on the client job board, please email the job description and candidate application instructions to Lauren Iacovelli. No recruiting firms, please.