November 2020
Thoughts From Our President
Back to Top
Fall has been very busy at Navin Haffty, and we congratulate our many clients going LIVE on Expanse. We supported multiple Go-LIVEs in September, October and November, with two others scheduled for December. These projects had been delayed due to COVID-19, but our clients persisted, re-established momentum and executed amazingly well despite having to modify training, Go-LIVE plans, and processes. (Be sure to visit the Navin Haffty Client News section of this newsletter for details on some of these projects.)
I am proud of the Navin Haffty team for its agility in implementing remote physician training and a combination of remote and at-the-elbow support for these clients. Like many of you, we needed to be creative and the results have been impressive. We appreciate the challenges of balancing safety and functional needs, and we adapted to minimize physical presence while recognizing some project needs are best served by in-person presence.
Back in March, most of us knew this virus would have significant impact, but I'm not sure we anticipated it would extend this late into 2020, and likely into 2021. Some of my observations:
Most IT departments have adapted to staff working remotely
For many hospitals, this has proven effective for most IT needs
Many of our clients have experienced vacancies due to retirements
Filling these positions has proven challenging
Wishing each of you a healthy and happy Thanksgiving.
John Haffty, President
Navin Haffty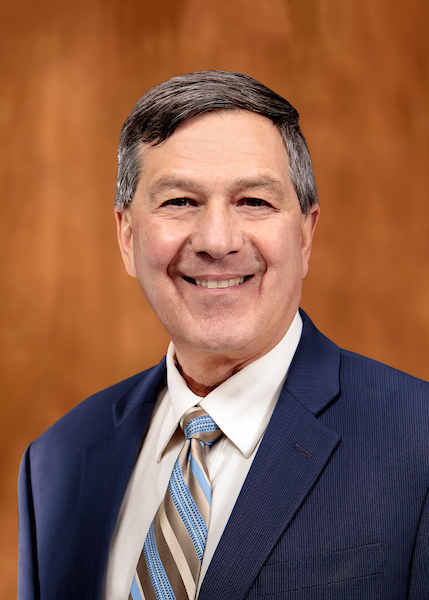 MEDITECH Global Hardening Sprints
Back to Top
One of the unique ways Navin Haffty partners with MEDITECH is through our participation in focused testing of significant enhancements to product releases, known as global hardening sprints. During these semi-annual events, Navin Haffty provides a team of subject matter experts with deep application and operational experience to work directly with MEDITECH programmers to test new features – from software functionality and workflow perspectives. The goal is to uncover any concerns, allowing MEDITECH programmers to address them before the upgrades are released, making for better quality software and enhanced user experience. While MEDITECH gets a cleaner product prior to release, Navin Haffty gains hands-on experience with the latest features, ensuring we can provide insightful guidance and our clients can take full advantage of new capabilities when they are released.
We were recently involved in sprints for:
Oncology (ONC) – key new features tested included Survivorship, TNM Staging, Treatment Plans Widgets & Documentation, Weight-Based IV and various Status Board Data Items
Order Management – testing focused on the Continuing Care Medication List
Our team identified areas where additional development or refinement would be needed to make the products more effective. Navin Haffty provided more than 350 hours to this round of testing.
Here is recent feedback from one of our consultants:
"The new ONC product has some strong possibilities. The Survivor Care Plan and Treatment Plan widgets are nice additions to Ambulatory. The 'webification' of the oncology routines look sharp. The screens are similar enough to the existing routines that users will feel comfortable, while the changes are logical and simple enough that users will adjust quickly. They're consistent with other areas of the chart which is always the right choice. Note: We held a meeting with the ONC development team to address several concerns. The concerns were well received by MEDITECH and we offered to test more functionality as it is coded."
We thank MEDITECH for entrusting us to participate in their testing processes. We believe this collaboration benefits the entire MEDITECH community.
Inspired Innovation: Recap of MEDITECH Presentation for MUSE Keynote Day
Back to Top
On October 29 MUSE held an online presentation of keynotes, one of which included presentations by MEDITECH executives. President and COO Michelle O'Connor, and executive vice presidents Helen Waters and Hoda Sayed-Friel discussed MEDITECH's current and future solutions to make healthcare's digital transformation smoother for clinicians and the community.
Michelle O'Connor focused on COVID-19 and how it affects the way MEDITECH does business. Adaptation has continued since March, with virtual implementation trainings involving very little, if any, on-site presence. MEDITECH Professional Services resources have been providing services primarily on a virtual basis. Employees travel only when necessary, which is expected to continue for the coming six to nine months. She voiced excitement about the new products and services on the horizon for customers.
Helen Waters' agenda touched on three topics: MEDITECH Wellness Check, What the Industry is Saying, and Our Journey Continues.
MEDITECH Wellness Check
638 hospitals licensed with Expanse
375 LIVE with Expanse
67% of 2019 signings were net new customers
78% of new customers are utilizing Ambulatory
10 MaaS signings in 2020
74 sites have gone LIVE since September 1, 2019
9,600+ licensed providers utilizing the software
What the Industry is Saying
KLAS performance report from April 2020 showed MEDITECH as one of only two vendors (along with Epic) reporting market share growth
MEDITECH's acute care and ambulatory overall KLAS scores were second behind only Epic
MEDITECH ranked number one for nurse functionality and usability by Black Book Research in March 2020

This reinforces MEDITECH's desire to ensure the same functionality and flexibility of the Expanse system to nurses as it does for providers
Our Journey Continues
The journey continues with several areas of existing and new products/functionality, including:
Expanse Now

The Expanse Now app allows physicians to efficiently manage their workload from anywhere via their smartphone, using intuitive mobile device conventions and voice commands
Expanse Now enables:

Real-time result and message notifications
Prescription renewal
Voice recognition to navigate the app
Color-coded indicators for abnormal results or high priority messages
Direct launch to call a patient

Expanse Virtual Assistant

Expanse Virtual Assistant uses Nuance Communications Inc. (Nuance®) AI-powered technology to enable hands-free navigation within the EHR. Using a simple and intuitive voice command ("Okay, MEDITECH"), physicians can access key areas of the patient chart:

Rounding list
Lab results
Vital signs
Current medications
Problem list
Allergies
Intake & output
"Search chart"

Web-based Nursing, allowing high availability and mobile browser use to the cloud for application-based use and advanced security
Hoda Sayed-Friel spoke about new and improved uses for Business and Clinical Analytics (BCA). MEDITECH is seeking early adopters (prerequisites include Expanse pp18, Nuance and Ambulatory being in place).
She mentioned new products are being deployed (or are close to deployment), including Virtual Visits, genomics, Oncology advancements (improved integration with Ambulatory), and home care. She discussed Expanse Now ("Okay MEDITECH" voice interaction functionality), which is currently available for early adopter sites. Several future release products are underway, including tissue/transplant tracking and reporting, renal dialysis, and functionality to better inform healthcare customers with price transparency, price estimation, and propensity to pay.
The recording is available on the MUSE website.
Canadian Corner
Back to Top
Queensway Carleton Hospital Resumes Advanced Clinicals Implementation after COVID-forced Pause
Navin, Haffty & Associates of Canada is grateful for the opportunity to resume partnership with Queensway Carleton Hospital (QCH), on behalf of CHAMP, to provide experienced resources with an expert understanding of MEDITECH Expanse computerized physician order entry (CPOE) and electronic Medication Administration Record (eMAR)/Bedside Medication Verification (BMV). QCH and CHAMP, with support from Navin Haffty, were in full implementation mode at the onset of the pandemic, which forced the difficult decision to pause the project in order to reallocate lead clinicians to patient care and support. Navin Haffty is pleased to resume the project with QCH and CHAMP to assist in completing the MEDITECH Advanced Clinicals (ACS) implementation. Go-LIVE is expected in the spring of 2021.
Ontario Health IT Conference Recap
Navin Haffty was proud to sponsor the Ontario Health IT Conference, held virtually November 4-5. This year's conference was an immersive, engaging virtual experience, uniting Ontario's leading healthcare experts with premier technology solution providers in pursuit of tackling challenges unprecedented in our lifetime. Topics included: Hospital Systems & Crisis Response; Flatten the Curve with Telemedicine; and Internet of Medical Things.
Of note, Southlake Regional Health Centre's Rob Bull, VP of Finance, Technology and Innovation, presented as part of the Ontario Innovation Leaders Executive Panel Discussion. During this session, panelists shared common themes, concerns and innovations. Mr. Bull identified the COVID-19 crisis as an opportunity for change, explicitly challenging "what was." He noted the pandemic is sparking innovation and providing the opportunity to think differently from a process and workflow standpoint
From the perspective of a finance executive, Mr. Bull admitted the barriers to change prior to COVID stemmed from financial impacts. There were no mechanisms for physician payment for virtual care. Capital expenditures on the wish list for years suddenly became urgent. Moving forward, Mr. Bull feels technology needs will require prioritization, considering IT staff size remains constant, and everyday operational responsibilities are still in play.
Southlake, like many organizations, launched the patient portal last year. Portal enrollments per month spiked from 750 to 10,000 during the pandemic. In mere hours, the hospital was able to deploy a digital communication platform across the organization, launch a COVID command center, and provide LIVE Q&A sessions, internal meetings, and broadcasts.
Panelists encouraged listeners to avoid replicating past workflows and processes in the virtual space. Rather, they recommend redesigning for the new virtual reality. It was acknowledged the risk/reward balance has changed and is allowing sites to accelerate at a pace previously unrecognizable in healthcare. One panelist encouraged organizations to physically document, protect what is working, and keep up the momentum. Another called for digital and human compassion as we move forward.
The conference was sponsored by the HIMSS Ontario Chapter, the Canadian Nursing Informatics Association, the Canadian College of Health Leaders, and the Canadian Chapter of ACHE.
Navin Haffty extends thanks to all those who visited our booth in the virtual exhibit hall.
MEDITECH Recognizes the Role of Virtual Care During Canadian Patient Safety Week
Under the theme Virtual Care is New to Most of Us, Canadian Patient Safety Week was held October 26-30. Topics revolved around virtual care's role in keeping patients safe and connected, with the Canadian Patient Safety Institute (CPSI) encouraging discussions on optimizing virtual care appointments.
A poll by the Canadian Medical Association (CMA) indicates Canadians are embracing virtual care options and are seeking improvements and expansion in the future, according to an article published in Canadian Healthcare Technology.
Utilizing MEDITECH's Virtual Visits, clinicians can serve the healthcare needs of their communities, while at the same time protecting patients and staff from COVID-19. Click here to read the full article on MEDITECH's website.
MEDITECH Initiatives
MEDITECH celebrates Digital Health Week (November 16-22), recognizing the important role digital health plays in healthcare across Canada. Read the full article here.
Next month, MEDITECH is pleased to be delivering a Francophone version of the Patient and Consumer Health Portal to early adopter Hôpital Montfort, part of the Ottawa-based health network CHAMP. Look for more updates on the timeline for general release in the weeks ahead.
Also in December, MEDITECH will be holding its inaugural Canadian Physician Advisory Committee (CPAC) meeting (December 3). MEDITECH is excited for the opportunity to discuss (virtually) the ways your organizations deliver quality care every day, and to help you leverage your Expanse solution in the most effective way possible.
MEDITECH is forming a Canadian Quality Advisory Committee (CQAC) to help identify customer priorities and initiatives focused on quality and patient outcomes. To learn more, contact MEDITECH Associate Vice President Janet Desroche.
Stay tuned for more details to come on these exciting MEDITECH initiatives.
Stay Connected with Navin Haffty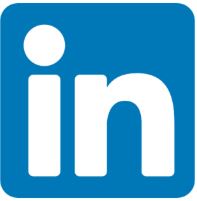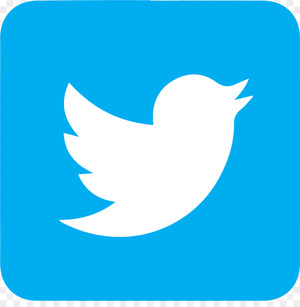 We invite you to share our newsletter with your peers and encourage them to subscribe. We also welcome everyone to become a member of our social media community. Click here to join us on Twitter and LinkedIn.
Engage News
Back to Top
Overview of Patient Portal Support Services
Engage provides a complete service desk solution including MEDITECH Patient Portal support, where patients can directly contact Engage by phone or email for portal assistance. Hospitals and clinics partner with Engage for direct patient support with logging in, resetting passwords, creating accounts, as well as general usability and navigation of the portal. Further, the service desk is equipped to quickly and efficiently triage and communicate technical issues for hospitals to manage and resolve.
This fall, Engage supported Pullman Regional Hospital in Pullman, WA which was experiencing a surge of MEDITECH Patient Portal requests related to COVID-19 testing as schools were restarting. Returning students requiring access to the portal created a rapid spike in demand for help. Pullman Regional Hospital partnered with Engage's service desk to meet the demand and provide patients with rapid assistance. For more information on this service, contact info@thinkengage.com or visit the website.
Upcoming Webinars
Engage will be hosting the following webinars in December:
Cloud Hosting for the MEDITECH EHR         December 2
Service Desk Solutions                                  December 16
More detail including timeslots and registration links will be available soon on the website.
Meet Lori Oliphant, RN
Back to Top
With over twenty-six years of experience in the healthcare industry as a critical care nurse, clinical analyst, and IT project manager, Lori Oliphant serves as Executive Director of Service Delivery for Navin Haffty. With seventeen years in an information systems environment and nine in acute patient care settings and nursing management, her primary focus over the past ten years has been MEDITECH EHR implementations, upgrades, and optimizations, with a focus on small and critical access hospitals migrating to Expanse/6.x.
Lori's knowledge and experience with acute care workflows and MEDITECH clinical products has enabled her to lead numerous organizations through successful implementations. Lori currently leads and oversees several of Navin Haffty's Expanse migration efforts, serving as an engagement executive for these and other client initiatives. Additionally, Lori served as Navin Haffty's service line executive for the Business and Clinical Analytics team.
She held interim IT applications director and manager positions with several large multi-facility hospital organizations, offers a mix of strong communications and project management skills, and maintains a positive working relationship with clinicians, IT staff, and MEDITECH.
Lori is well versed with clinical workflow redesign, physician and clinical staff training, and course development. Further, she was instrumental in developing the integrated testing plan scenarios used by Navin Haffty and multiple hospitals across the country.
When not working, Lori enjoys spending time with her family in her home state of Washington, and vacations to the United Kingdom where she previously worked as a consultant. She is a former Certified Critical Care Nurse (CCRN) with the American Association of Colleges of Nursing, and a former Board Certified Emergency Nurse.
Navin Haffty Client News
Back to Top
Signature Healthcare Successfully Goes LIVE on Expanse Ambulatory with Navin Haffty Support
Navin Haffty congratulates Signature Healthcare on its September 16 Go-LIVE on the MEDITECH Expanse Ambulatory solution. Navin Haffty was engaged by Signature to conduct a project health check and assess build integrity, with Signature then opting to retain Navin Haffty for additional consulting assistance including project management, ambulatory clinical and financial leads, physician trainers, Go-LIVE support and post-LIVE optimization. The health system is located in southeastern Massachusetts and is comprised of Signature Healthcare Brockton Hospital and Signature Medical Group, a multi-specialty physician group of more than 150 physicians practicing in 18 ambulatory locations.
Navin Haffty Brings Witham Health Services LIVE on MEDITECH Expanse
Navin Haffty is pleased to announce our client, Witham Health Services of Lebanon, Indiana, successfully went LIVE with MEDITECH Expanse on October 1. Founded in 1917 as Witham Memorial Hospital, the organization has been a mainstay in eastern Indiana and has grown into a modern healthcare facility, providing a full array of services including adult medicine, cancer care, emergency care, maternity and radiology/imaging to name a few. Witham is a long-time MEDITECH client, having implemented Client/Server in 2004.
Navin Haffty's consulting assistance included a project manager, lead consultants (clinical and financial), specialized consultants providing targeted assistance for Pharmacy and Physician Documentation, as well as trainers and at-the-elbow Go-LIVE support resources.
RML Specialty Hospital System Selects Navin Haffty as Expanse Implementation Partner
Navin Haffty is pleased to announce our selection as MEDITECH Expanse implementation consulting partner by RML Specialty Hospital of Illinois. RML is a 202-bed licensed non-profit specialty hospital with locations in Chicago and Hinsdale serving patients with catastrophic or acute illnesses complicated by multiple medical issues. Founded in 1987, RML is the largest ventilator weaning hospital in the U.S. The hospital is a recognized leader in best practices for wound care and medically complex patient rehabilitation and is the long-term acute care hospital of choice in Chicago and among leading hospitals across the nation.
RML is dedicated to individualized patient care and committed to advanced research. Its mission is to provide quality, compassionate care to patients from its referring community who suffer from prolonged, severe illness.
According to Tom Pater, RML's chief financial officer, "RML is a long term acute care hospital serving patients with complex needs requiring longer inpatient stays. Our unique environment called for a consulting firm that was willing to invest the time to understand our needs and goals and develop a customized partnership approach to support us. Navin Haffty met this need. Further, their experience with MEDITECH Expanse is second to none. They bring a wealth of knowledge to the table, and we are excited to have Navin Haffty onboard as a trusted consulting partner supporting us throughout our journey to Expanse."
A long time MEDITECH user, RML operates on MEDITECH Client/Server 5.67 in its two facilities. With the assistance of Navin Haffty, RML will migrate to MEDITECH's state of the art fully integrated Expanse platform in the acute environment.
Nathan Littauer Hospital Selects Navin Haffty as Expanse Implementation Partner
Navin Haffty is pleased to announce our selection as MEDITECH Expanse implementation consulting partner by Nathan Littauer Hospital and Nursing Home of Gloversville, New York. A full-service 74-bed acute care hospital with an 84-bed skilled nursing home, Nathan Littauer plans to implement MEDITECH Expanse in the acute, ambulatory and long-term care settings, replacing MEDITECH MAGIC and MEDENT.
Nathan Littauer will utilize Navin Haffty's industry leading consulting services, including project management and a team of lead consultants and subject matter experts, throughout the implementation.
Better Together: Navin Haffty and Engage Team Up in Support of Community Hospital's Journey to Expanse
Community Hospital, based in Grand Junction, Colorado, is a 60 bed full-service, acute-care hospital with full outpatient diagnostic services and inpatient care for the Western Slope region of Colorado, and eastern Utah. In its effort to bring together expert staff and world-class technology in support of patient care, Community Hospital chose to migrate from MEDITECH MAGIC to Expanse across the continuum of care and began the implementation in early 2020. Selected as MEDITECH consulting implementation partner, Engage is providing a seasoned team of consultants to work with Community Hospital during all phases of the implementation.
With the February 2021 Go-LIVE approaching, project leadership determined the need for at-the-elbow Go-LIVE support. Because of its stellar reputation and top notch MEDITECH resources, Engage recommended sister company Navin Haffty be brought in to supplement the Go-LIVE support. Community Hospital sought to ensure its departments and providers would have the highest level of support available for a successful Go-LIVE, and Navin Haffty met this need. An expert team of experienced activation support resources was assembled, and preparations are underway to ensure all necessary precautions are taken and in place for on-site presence during Go-LIVE.
Through this "Better Together" partnership, sister companies Navin Haffty and Engage are looking forward to successfully supporting Community Hospital in its journey to Expanse.
Other New Projects
We are pleased to announce we have been selected by the following organizations for their upcoming projects:
Deborah Heart and Lung Center, Browns Mills, NJ – Expanse Acute and Ambulatory Training
Frederick Memorial Hospital, Frederick, MD – Expanse Ambulatory Go-LIVE Support
Indian Stream Health Center, Colebrook, NH – IT and Ambulatory Provider Training
Peterson Regional Medical Center, Kerrville, TX – Health Reimbursement Management Audit and Update
Queensway Carleton Hospital, Ottawa, ON – Advanced Clinicals Implementation (see Canadian Corner for details)
Calendar of Events
Back to Top
Conferences
2021 Home Care Symposium
March 23-25 (online)
Save the date for MEDITECH's 2021 Home Care Symposium, being held virtually March 23-25. More details will be announced in the coming weeks.
MEDITECH Webinars (all times listed in Eastern)
Expanse Patient Care
November 18, 11:00 AM | 30 min.
Get an inside look at the intuitive, workflow-driven tools a nurse utilizes to coordinate care, monitor patient populations, and ensure quality outcomes.
Physician's Experience: ED
November 19, 11:00 AM | 60 min.
This high-level demonstration will show you how MEDITECH's Emergency Department solution helps ED physicians quickly manage and prioritize patient needs from one central tracker.
Doctors' Hours: CLPP Clinician Advisor Series Q & A
Joy Chesnut, MD (Ambulatory)
Wednesday, December 2 at 12 p.m. (Eastern) – Register
Louis Dandurand, MD (Emergency)
Wednesday, January 13 at 12 p.m. (Eastern) – Register
Navin Haffty Careers
Back to Top
Navin Haffty is actively seeking experienced MEDITECH Clinical and Ambulatory Lead consultants with proven Expanse implementation experience for long-term implementation projects. If you are a MEDITECH professional interested in consulting, please email us at recruiting@navinhaffty.com to set up a time to discuss future opportunities.
Client Job Board
Back to Top
Navin Haffty offers the client job board as a free service to the MEDITECH community.
Job Seekers: If you are interested in exploring positions at other organizations, visit the client job board section of our website often. Feel free to refer colleagues!
Recruiters: If you would like to include your organization's listing on the client job board, please email the job description and candidate application instructions to Lauren Iacovelli. No recruiting firms, please.