May 2021
Thoughts from Our President
Back to Top
A reliable source for learning how to effectively utilize MEDITECH is through your peers. Attending the MEDITECH Nurse Forum (June 16-18 – see detail below) provides a great opportunity to learn how others have accomplished what you may want to achieve. Given the event is virtual, you can enjoy the entire Forum, or target an individual session, without having to invest the time or cost associated with travel.
Be sure to review the agenda and educational sessions in order to take full advantage of what MEDITECH is offering. It's interesting to note the vast majority of hospital presenters are current or former Navin Haffty/Engage clients, from the U.S. and Canada, showcasing their success with the MEDITECH EHR. There are few things that feel better than witnessing our clients' achievements. It is great to know we have been associated with these successful organizations and their amazing people as they feature how they optimized the capabilities of the MEDITECH software to directly improve patient care.
A final note and word of thanks. A nurse herself, MEDITECH AVP Cathy Turner initiated this Forum specifically for nurses, and we are pleased she remains the driving force behind its success. On behalf of all who benefit from this event, we thank her for continuing to present this robust annual event to advance the use of MEDITECH by nurses.
John Haffty, President
Navin Haffty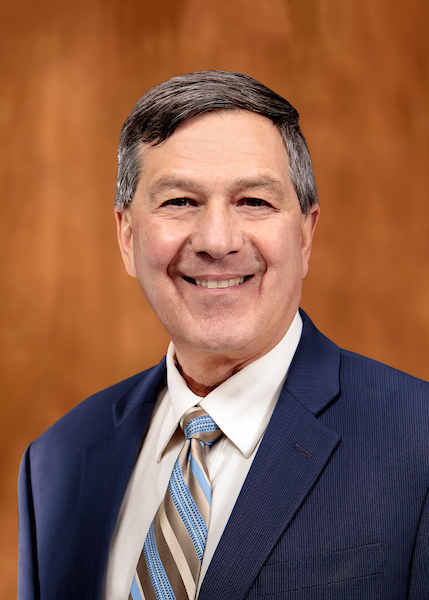 Project Spotlight: Successful MEDITECH Implementation Outcomes for Steward Health Care West Region
Back to Top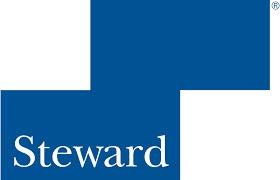 Steward Health Care is a physician-led international for-profit healthcare system that cares for 2.2 million patients annually. Its network includes 35 community hospitals, 25+ urgent care centers, 107 skilled nursing facilities and 7,800+ beds. Steward employs some of the best talent in the industry, including renowned pediatricians, sports medicine specialists and cardiac surgeons, in state-of-the-art hospitals, orthopedic clinics, urgent care and rehab centers. It has the inter-continental scalability to offer easier access to high-quality affordable healthcare to people around the globe — when they need it and where they want it.
As part of its strategy to standardize all Steward hospitals under a single EHR, the regional hospitals of the Dallas, Texas based health system have shared a common, customized MEDITECH EHR, with standard content and best practices as defined by Steward's corporate office. As a MEDITECH implementation project partner, Navin Haffty has been fortunate to support Steward's efforts, from building to testing and conversions, assisting with establishing standardized workflows and best practices.
Last year Steward contracted with MEDITECH to migrate its remaining 18 facilities in Arizona, Texas, Utah, Arkansas and Louisiana from Cerner to MEDITECH's state of the art EHR platform. Navin Haffty once again supported Steward, providing subject matter expertise spanning a spectrum of applications, from clinicals and ancillaries to revenue cycle, as well as data reporting, interfaces and conversions. Steward was well underway with this migration, including MEDITECH's Oncology product, when the pandemic hit.
Navin Haffty played a big role as a partner in Steward's project, providing support during the pandemic-related project pause. Once the project restarted, Navin Haffty resumed full support and shifted attention and focus to working with Steward to find creative ways to complete staggered Go-LIVEs during pandemic conditions. Navin Haffty's activation support included on-site and remote talent from departmental subject matter resources and command center managers. With Navin Haffty's support, Steward experienced very successful cutovers and is now upgrading all its sites to MEDITECH's Expanse solution.
Navin Haffty is proud to be a long-standing partner of Steward Health Care and continuing to contribute toward its growth and success.
Spotlight on Analytics and BCA: Interesting Use Cases (Part 2 of 3)
Back to Top
In April, we kicked off a three-part series to share descriptions of several very exciting projects we are engaged in involving MEDITECH's Business and Clinical Analytics (BCA) product, as well as use of our extensive multi-vendor analytics capabilities. The second segment in our series explores use cases of our clients utilizing MEDITECH BCA.
For a large multi-facility health system, we are setting up BCA dashboards to provide insight into the productivity of the home health and hospice departments. While MEDITECH's Home Health offers standard reports for printing and downloading, the client needed the ability to measure and analyze productivity. To accomplish this, we pulled MEDITECH Home Health data into the BCA system and designed dashboards which provide visualizations to analyze productivity and trends. This supports a variety of case and risk management initiatives and enables them to look at and track the entire continuum of care. Hospitals can use this model as a tool to identify opportunities for revenue enhancement.
For this same multi-facility client, we created two main dashboards for COVID-19 – one for tracking PPE supplies, and the other for disease.
PPE Supplies Dashboard: MEDITECH clients primarily use Materials Management (MM) for tracking supplies. With PPE, the hospital was fortunate to receive donated supplies, which don't have the unique item numbers required for tracking in MM. The client needed a solution for tracking all on-hand supplies (such as face shields, gloves, goggles, gowns, lab coats, masks) at a glance, whether donated or otherwise. We set up queries and dashboards for everything in stock. This allowed the client to minimize waste and get a good grasp on usage rate. The system would also be capable of tracking additional stats such as days on hand metrics.
Disease: Dashboards were developed to track COVID-19 disease stats. At a glance, the client can see and track positive cases in the communities of their three hospitals, as well as positivity rates by week, percentage of positivity over a rolling seven days, and positivity within the hospital. Charts are capable of drill down by demographics (race, ethnicity, age), with age bracket positivity trending. Mapping positivity locations in the community allows for identifying COVID-19 hot spots. Navin Haffty's subject matter expert spent significant time with the site to train staff on dashboard creation. Now self-sufficient, the client has created dozens of additional dashboards on their own, such as tracking EDM turnaround times, labor and delivery metrics, and ambulatory visits.
The third project we would like to highlight is for a health system interested in tracking physician productivity in the ambulatory environment. While still in development stage, these dashboards are being built to give full monthly statistics (including trends) by physician, by site, and in total, with insight into profitability, reimbursement, productivity, and visit volume. Sites can use these visual representations to manage physicians, help improve revenue standing and identify any potential problems on the billing side.
Our June newsletter will explore analytics projects involving data mapping to a multi-vendor data warehouse and an engagement to connect an on-premises data repository to the cloud using Azure.
The complete MEDITECH solution provided by Navin Haffty/Engage includes a team of dozens of MEDITECH programmers bringing a broad range of skills and experience that can meet any report writing or data analytics needs your organization may have. Further, through our Tegria family of companies, you have access to programmers with deep experience and skills with virtually every software product used in healthcare. To learn more about any of these projects or to discuss needs you may have, contact us at info@navinhaffty.com.
Meet Chad Skidmore
Back to Top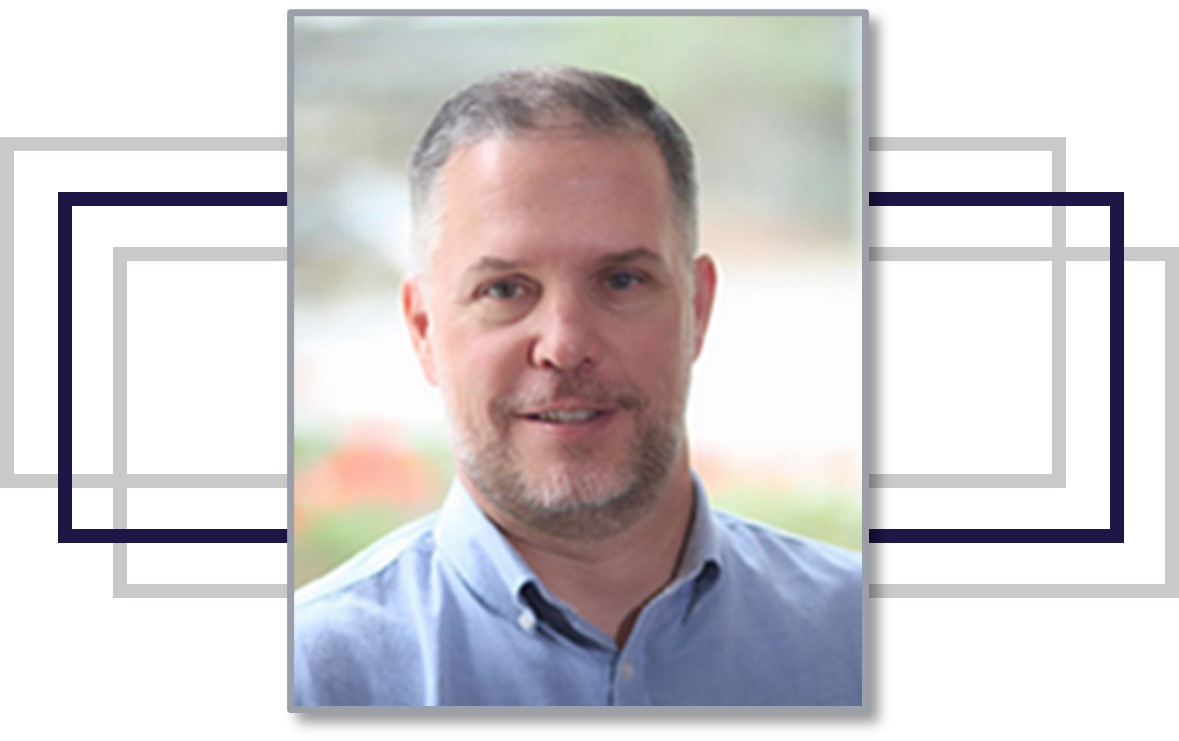 Chad Skidmore, vice president of technical services for Engage, is responsible for all Engage cloud hosting as well as all on premises MEDITECH integration work. Chad and his team operate the core infrastructure systems for Engage which, under his leadership, has experienced significant infrastructure and customer growth in the past ten years. His team manages three data centers supporting thousands of servers and on premises systems for 200+ customers. Chad was instrumental in helping Engage become the first vendor in the nation to commercially host and manage MEDITECH's 6.1 EHR software and implement an industry-first EMR cloud backup and archive technology.
Chad joined Engage in 2005 from the telecommunications industry where he spent 15 years in various roles including management, business development, engineering, operations, and product development. Prior to Engage, Chad was a founder as well as the president and COO of a Spokane, Washington based competitive local exchange carrier, providing advanced data services throughout markets in Washington, Idaho and Oregon. He brings a strong entrepreneurial background to his role with Engage as well as many years of experience in a highly competitive and highly regulated technology business.
Chad, along with his son and daughter, have been happy to call Spokane home for the past 33 years. In his spare time he and his family enjoy the many outdoor activities the Pacific Northwest provides.
Connect with Chad on LinkedIn, follow him on Twitter, or email him at chad.skidmore@thinkEngage.com.
Canadian Corner
Back to Top
Harnessing the Momentum
The pandemic sparked technological innovations that transformed healthcare. Patients were able to stay connected to their families, clinicians were able to provide safe care and tracking for at-risk patients, processes were redesigned and the interaction between patients and caregivers has changed.
To provide human-centric care, organizations are harnessing innovation, strategic thinking and exhaustion to better their use of technology. Executive leadership has leveraged opportunities to engage clinicians, instill change management methodologies and give providers access to the MEDITECH tools they need at their fingertips. As part of the Tegria family, we exercise our experience in EHR implementations and the human aspect of leading through change to help organizations such as yours achieve strategic initiatives.
What has this pandemic sparked in you as a leader of your digital health strategy?  Are you considering a transformational project to further the adoption of your clinical system?  If so, our clinicians are ready to share their tenets for successful clinical transformation and adoption with you. We offer the opportunity to partner with your organization to help design a strategic plan for increased clinician engagement, EHR optimization, and so much more. We provide expertise to enhance your ability to lead.  We're using the most promising and practical ideas, together with the experience and expertise from people inside the healthcare industry, to create solutions that work, for you and for your patients, and to build health for a better world.
If you're ready, let's talk.
Quick Notes
With MEDITECH, the six hospital Ottawa-based partnership of the Champlain Association of MEDITECH Partners (CHAMP) developed a Francophone version of their patient portal.
The Bloorview Research Institute (BRI) of Holland Bloorview Kids Rehabilitation Hospital continues their expansion and is about to start construction on a two-story 11,000 square foot addition to add space for additional research scientists and state-of-the-art research equipment, as well as a fully accessible, pediatric-friendly MRI suite. With the goal of benefitting every child with a disability and their support system, BRI will have the expanded research necessary to "unlock a world of new possibilities so we can impact more kids and families around the globe."
Navin Haffty is Hiring
Navin Haffty continues to expand our commitment to MEDITECH's Canadian clients. We are pleased to have recently added new team members in Canada and plan to continue our initiative to grow our team here. Navin Haffty employs the most experienced MEDITECH consultants in North America and is looking to complement our team with Canadian-based resources.
MEDITECH Canadian Recruiter: If networking with talented MEDITECH users and consultants in Canada is your passion, join our talent team and share the benefits of Tegria. With more than 350 consultants on our MEDITECH Service Line team in North America, we are looking to serve and help organizations accelerate the technological, clinical, and operational advances necessary to build health for a better world.
MEDITECH Ambulatory Lead – Canada: Navin Haffty is looking for strong lead consultants with experience in MEDITECH's practice management clinical and billing software. Join the leading MEDITECH consulting company to support our clients in the implementation of MEDITECH Ambulatory applications.
MEDITECH Expanse Clinical Lead – Canada: Navin Haffty is looking for a strong clinical lead with proven implementation experience with MEDITECH Expanse. Are you a clinician able to communicate effectively, with expert application knowledge, who enjoys leading projects in a fast paced and energetic team environment?
Navin Haffty is also actively seeking experienced MEDITECH Expanse project managers, leads and subject matter experts. Experience in Ambulatory, Patient Accounting and Surveillance is highly valued.
Are you ready to join the team at Navin Haffty? Contact us at recruiting@navinhaffty.com.
e-Health 2021 Virtual Conference and Tradeshow
Navin Haffty and our parent company Tegria are proud to be virtual platform sponsors of the e-Health 2021 Virtual Conference and Tradeshow. This is the premier healthcare IT event for Canada, and we are thrilled to be part of this exciting conference. Registration is open and includes attendance at the two-day event (May 26-27) and access to the e-Health virtual library. While logged in, be sure to visit Tegria's virtual booth to learn more about the exciting announcements involving our Canadian initiatives and network with key representatives from Navin Haffty and the larger family of Tegria companies. Click here to register.
We invite you to share our newsletter with your peers and encourage them to subscribe. We also welcome everyone to become a member of our social media community. Click here to join Navin Haffty on Twitter and LinkedIn.
KLAS Comments
Back to Top

We are pleased to share the following KLAS comments from our clients:
"The key thing about Engage's people is that they are downright friendly. They have good people skills and a good approach to relationships. Sometimes, when we are putting together a project team of the size that we received from Engage, we see areas of weakness. I never got that feeling from Engage's people. But I did get the feeling that if I ever ran into that situation, their leadership team would work with me to remedy the situation. The firm made me very comfortable." – VP
"Navin Haffty meets my expectations. I have always had a very good relationship with Navin Haffty. They are a very good organization that does what we need them to do. Navin Haffty is always very partner oriented, and that is nice. I can talk to the owner anytime I want." – CIO
Navin Haffty/Engage Client News
Back to Top
Go-LIVE Announcements
We are pleased to congratulate the following Navin Haffty/Engage clients on their MEDITECH Expanse Go-LIVEs:
British Virgin Islands Health Services Authority (BVIHSA) went LIVE with Phase 2 of the MEDITECH Expanse implementation on April 1. During the first phase, which kicked off in 2017, Navin Haffty supported BVIHSA with bringing the General Financials applications LIVE, including Human Resources/Payroll, Accounts Payable, Fixed Assets, and Materials Management. Phase 2 included implementation of the MEDITECH Expanse clinical and financial applications. As the primary healthcare provider for the British Virgin Islands, BVIHSA includes the 100+ bed Dr. D. Orlando Smith Hospital, a community mental health center and dental facility, as well as ten community health clinics over the four main islands.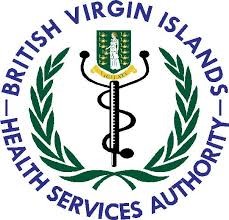 Clarion Hospital went LIVE with a migration to Expanse Ambulatory from MEDENT on April 1. During the implementation, Navin Haffty provided customization for the build, as well as testing, physician training (for 42 providers) and Go-LIVE support. Clarion is part of Butler Health System (Pennsylvania) which went LIVE on Expanse with Navin Haffty's assistance last November. Butler's implementation included migration from MEDITECH's MAGIC 5.67 platform to Expanse in the acute and ambulatory environments.

New Projects
Avera Health Selects Navin Haffty/Engage for MEDITECH Expanse Implementation Training

Avera Health of Sioux Falls, South Dakota has selected Navin Haffty/Engage as MEDITECH consulting partner to assist with Expanse training in its largest region, McKennan, which is comprised of 19 hospitals, 110 clinics and 10+ long-term care assisted living facilities. Navin Haffty/Engage will provide a team to assist with provider functionality and workflow training in the acute and emergency department settings for providers, nurses and ambulatory office staff.
East Ohio Regional Hospital Selects Navin Haffty/Engage for Hosting 

East Ohio Regional Hospital of Martins Ferry, Ohio, a long-time MEDITECH customer of 28 years, has selected Navin Haffty/Engage for EHR cloud hosting. East Ohio's administrator of information technology Rod Nisperly said, "After an extensive review of hosting options in the MEDITECH marketplace we chose Navin Haffty/Engage. They provided our organization the best array of services and value."
Redington Fairview General Hospital Selects Navin Haffty/Engage for Archiving and Expanse Implementation Staff Augmentation 

Redington Fairview General Hospital of Skowhegan, Maine utilized Navin Haffty/Engage earlier this year for an Expanse project and is continuing to find value in the partnership, recently adding HealthFolder legacy archiving services and Expanse implementation staff augmentation. According to chief financial officer Dana Kempton, "It has been great to work with a company that has extensive MEDITECH consulting experience and also offers a broad portfolio of technology solutions."
San Luis Valley Health Selects Navin Haffty/Engage for Archiving and Oncology Build     

San Luis Valley Health of Alamosa, Colorado recently went LIVE on Expanse with support from Navin Haffty/Engage. The site has engaged Navin Haffty/Engage for additional services, including HealthFolder legacy archiving services and Expanse Oncology build services. According to IT director Brian Heersink, "We continue to find great value in the deep service offerings provided by Navin Haffty/Engage. It has been a fruitful partnership."
Other New Projects
Bartlett Regional Hospital, Juneau, AK – Help Desk and Desktop Support
Emanate Health, West Covina, CA – Ambulatory Optimization
Frances Mahon Deaconess Hospital, Glasgow, MT – IS Director Training
Island Hospital, Anacortes, WA – Expanse Cost Accounting Support
Mount Nittany Medical Center, State College, PA – Vaccination Support and Referral Management
Calendar of Events
Back to Top
MEDITECH Conferences
MEDITECH 2021 Virtual Nurse Forum
June 16-18 (online)
MEDITECH's 2021 Nurse Forum is being held virtually June 16-18, 11 a.m.-3 p.m. EDT each day. Learn how MEDITECH's Nursing solutions provide possibilities for clinical transformation. Featured presenters include:
Jody Urquhart, motivational speaker and best-selling author
Jennifer Zelmer, PhD, President and CEO of Healthcare Excellence Canada
Jane Englebright, PhD, RN, CENP, FAAN, Chief Nurse Executive and Senior Vice President of HCA Healthcare
Contact hours will be made available for certain sessions. Click here to 
register
.
MEDITECH 2021 Virtual Physician and CIO Forum
September 14-16 (online)
Save the date for MEDITECH's 2021 Physician and CIO Forum, being held virtually September 14-16. Stay tuned for more details.
MEDITECH Webinars (all times listed in Eastern)
Expanse Patient Connect
June 9, 2:00 PM | 30 min.
This 30-minute webinar introduces how Expanse Patient Connect, MEDITECH's latest Cloud Platform service, automates convenient bidirectional communications between your healthcare organization and your patients to build a community of engaged, loyal consumers.
Expanse Patient Care
June 22, 2:00 PM | 30 min.
Get an inside look at the intuitive, workflow-driven tools nurses use during their shifts to coordinate care, monitor patient populations, and ensure quality outcomes.
Expanse Oncology: The Next Evolution of Expanse
June 23, 2:00 PM | 60 min.
As the volume of cancer patients increases, oncology care teams are challenged with optimizing efficiency while providing seamless care. Learn how MEDITECH's Expanse Oncology includes the personalization and mobility of Expanse's web-based physician tools.
Virtual Care
June 24, 2:00 PM | 60 min.
Learn how patients can interact with their providers and health records via the Patient Portal through Pre-Registration, Health Tracker, Appointment Booking, and Virtual Visits.
Business and Clinical Analytics
June 29, 2:00 PM | 60 min.
This webinar provides an in-depth look at how MEDITECH's Business and Clinical Analytics (BCA) can help your organization increase efficiency, measure progress, and improve its clinical, financial, and operational performance.
Doctors' Hours: CLPP Clinician Advisor Series Q & A
Bryan Bagdasian, MD, MMM (Acute)
Tuesday, May 25 at 12 p.m. – Register
Deborah Harrigan, MD (Ambulatory)
Wednesday, June 9 at 12 p.m. – Register
Louis Dandurand, MD (Emergency)
Tuesday, July 13 at 1 p.m. – Register
Bryan Bagdasian, MD, MMM (Acute)
Tuesday, August 3 at 12 p.m. (Eastern) – Register
Navin Haffty/Engage Careers
Back to Top
Navin Haffty/Engage is actively seeking individuals with strong implementation and consulting experience with MEDITECH Ambulatory, Acute RCG and Ambulatory Billing, Expanse Home Health, Human Resources/Payroll Personnel, and Expanse Project Managers. Those with strong experience with multiple applications are in high demand. We are also looking to expand our recruiting team with a Canadian focused MEDITECH recruiter. We offer an outstanding compensation package and a workplace culture that values each of our employees. If you are interested in joining Navin Haffty/Engage to be #BetterTogether, please email us at recruiting@navinhaffty.com to set up a time to discuss opportunities.
Client Job Board
Back to Top
Navin Haffty/Engage offers the client job board as a free service to the MEDITECH community.
Job Seekers: If you are interested in exploring positions at other organizations, visit the client job board section of our website often. Feel free to refer colleagues!
Recruiters: If you would like to include your organization's listing on the client job board, please email the job description and candidate application instructions to Lauren Iacovelli. No recruiting firms, please.