March 2022
Thoughts From John Haffty
Back to Top
We have written many times about Expanse and its benefits for physicians, nurses and clinical staff, and we continue to see MEDITECH delivering advanced solutions. Here are some newer offerings being presented by MEDITECH at this month's ViVE and HIMSS conferences. If you were unable to attend, you might consider checking out the following:
We will share our observations on VIVE and HIMSS in our April newsletter.
John Haffty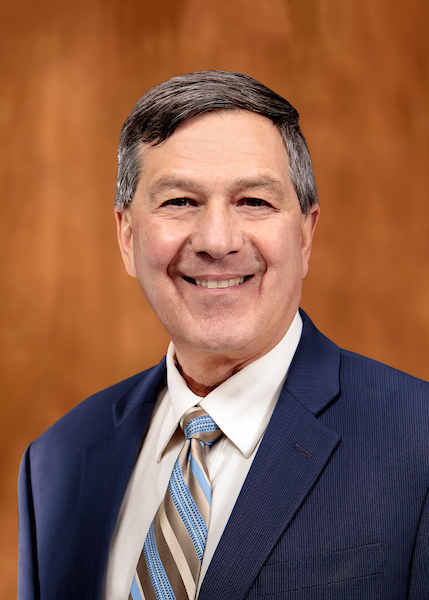 It's About Results! Part 1 – MEDITECH
Back to Top
In MEDITECH's blog post of February 4th, 5 stories of success with MEDITECH solutions, we were pleased that 4 of the hospitals featured were current or past clients of ours (the 5th was the Aga Khan hospitals in Africa). While we are proud and often share our success stories, we are most pleased that MEDITECH saw the results and showcased these. While Navin Haffty and Engage were not directly involved with each of the specific examples, we believe our assistance in helping implement MEDITECH correctly provided the foundation upon which these clients are achieving results. As most of us know, you may not get all the benefits of Expanse on day 1 (although there are many you will realize) but creating the right basis allows benefits to continue to accrue over time. Further in this blog is a link to the Innovators Booklet. The table of contents lists 39 examples. Of the 34 examples from the clients in the United States and Canada, we were part of 23 of their implementations. If you are looking for results, whether with implementing or optimizing Expanse, contact us at info@navinhaffty.com.
It's About Results! Part 2 – Tegria
Back to Top
As we have described in previous issues, as part of Tegria we bring a wide array of services that go far beyond MEDITECH consulting services. Here are some examples:
Working with a large hospital in the west, reduced the number of open denials by 60% in four months, reduced their denial rate by 50% in three months and their denials team became 32% more efficient working denials after three months
Working with a west coast teaching hospital, our Patient Access team implemented new processes that resulted in significantly reduced wait times for patient appointments resulting in 95% of patients receiving call backs with appointments the same day. (The only patients they could not complete the same day were those involving coordination with other departments.)
At a hospital in the south, we introduced direct inward dial as a supplement to natural language interactive voice response (IVR), providing callers with a concierge experience (relative to calling the main vanity number) on which the menu selections are more general, thereby improving the patient call experience
Working with a large midwest health system, defined a path for future success in achieving their CIO's vision for "training as a service." Recommended initiatives that would have the most impact, along with sequencing and expected costs and outcomes.
If you have challenges that might benefit from outside experience, our Transformation team might be the solution. Contact us at info@navinhaffty.com.
2022 Best in KLAS Awards
Back to Top
We are pleased to share MEDITECH's prominence in the 2022 Best in KLAS award announcements. The following was recently posted by MEDITECH:
We are excited to announce that MEDITECH Expanse once again took home top honors in three market segments in the 2022 Best in KLAS report. For the third consecutive year, Expanse was rated #1 for both Acute Care EMR (Community Hospital) and Patient Accounting & Patient Management (Community Hospital), solidifying our leadership position in these markets. MEDITECH also earned the top spot for Home Health EHR (Small – 0 – 200 Average Daily Census) for the second consecutive year. This is the eighth consecutive year MEDITECH has been recognized as Best in KLAS by the global healthcare research firm. Beyond our Best in KLAS awards, MEDITECH was also recognized as a Top Performer for Ambulatory EHR (Over 75 physicians), Acute Care EMR (Large Hospital/IDN), and Overall Software Suite — a testament to the popularity of MEDITECH Expanse across all care settings and organizational sizes.
We are also proud to share Navin Haffty and Engage are ranked the top two MEDITECH certified companies in KLAS's "2022 Overall Implementation Services Firm Rankings." In addition, our sister company Bluetree Network ranked 3rd in the "2022 Overall IT Services Firm Rankings."
On behalf of all of us at Tegria, we thank you for sharing your experience with KLAS.

MEDITECH Names Helen Waters EVP and COO
Back to Top
MEDITECH announces Helen Waters has been promoted to chief operating officer, alongside her current role as executive vice president. Most of you know Helen Waters as she has been with MEDITECH many years and has led the sales and marketing division for the past seven years. We have had the privilege of working with Helen over the years and pleased to see her professionalism and competence recognized in this promotion. Our personal congratulations to her and we welcome the opportunity to continue to work with Helen and MEDITECH in this expanded capacity. Here is a link to MEDITECH's announcement.
Canadian Focus
Back to Top
Tegria's Commitment to Canada
Navin Haffty entered the Canadian market more than four years ago and continues to be grateful for the wonderful welcome we received. We maintain our commitment to continue to employ the very best U.S. and Canadian based consultants to support our growing client base. We believe our approach allowed us to bring our deep knowledge and tools with Expanse to Canada while building up the capacity to meet the increasing need as MEDITECH continues to grow its Expanse presence.
One of our main incentives for Navin Haffty of Canada becoming part of Tegria is the ability to provide clients a complete range of services while maintaining our focus of doing right by our clients. As you read this newsletter, you will find more information and articles highlighting various Tegria services. The article above highlighting Tegria results will give you a small sample of the breadth of our services. If you have operational challenges, such as the need to streamline daily work, improve compliance, and help caregivers embrace new technologies, please consider reaching out to learn more about our transformative services. As a Tegria company, we maintain our focus and commitment to our MEDITECH community, while addressing barriers to care, making technology more useful, and working together to build better experiences for patients, providers, and care teams. Invite us to the table. Contact Erin Mueller today at erin.mueller@tegria.com.
Quick Notes
Read how MEDITECH is supporting key trends in Canada's digital transformation in a recent blog post by Bob Molloy, Director of Canadian Market and Product Strategy.
Tegria Canada is Hiring
Tegria continues to expand our commitment to MEDITECH's Canadian clients. We are pleased to have recently added new team members in Canada and plan to continue our initiative to grow our team. Tegria employs the most experienced MEDITECH consultants in North America and is looking to complement our team with Canadian-based resources. If you have strong MEDITECH Expanse experience we want to talk to you!
Are you ready to join the team? Contact us at recruiting@navinhaffty.com.
We invite you to share our newsletter with your peers and encourage them to subscribe. We also welcome everyone to become a member of our social media community.
Connect with Navin Haffty on Twitter and LinkedIn
Navin Haffty/Engage Client News
Back to Top
Go-LIVE Announcement
Congratulations to St. Mary's Healthcare on its February 1 MEDITECH Expanse Go LIVE in the acute and ambulatory environments. Based in Amsterdam, New York, St. Mary's is a 123-bed short term acute care hospital with a 160-bed skilled nursing home, over ten primary care and specialty care sites, and over 30 community based behavioral health programs throughout the Montgomery and Fulton county areas of New York. St. Mary's migrated from MEDITECH MAGIC in the acute environment, and from MEDENT in the ambulatory practices. Navin Haffty was proud to support St. Mary's throughout the implementation, providing project management, subject matter expertise in clinical, ambulatory, revenue cycle and technical areas, physician training, and at-the-elbow Go-LIVE support.

New Projects
Grady Memorial Hospital Selects Navin Haffty/Engage for Expanse Migration
Grady Memorial Hospital, a 48-bed short-term acute care hospital in Chickasha, Oklahoma, has selected Navin Haffty/Engage to support its migration to MEDITECH Expanse in the acute and ambulatory environments under the MEDITECH as a Service (MaaS) implementation model. Grady is a long-time MEDITECH client, having implemented MAGIC in the acute environment and LSS for ambulatory clinics in 1996. The organization provides hospital, extended and outpatient care, as well as diagnostic, medical, endoscopic and surgical services, with a vision of offering the most advanced diagnostic and treatment procedures in the inpatient and outpatient settings. During the implementation, Navin Haffty/Engage will provide project management, design leadership, and subject matter experts (clinical, financial and technical).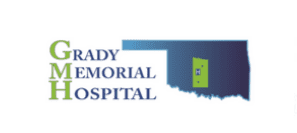 We are pleased to announce the following new projects:
Firelands Regional Medical Center, Sandusky, OH – Project Management Services
Gaylord Specialty Healthcare, Wallingford, CT – Proration Rules
Mount Nittany Medical Center, State College, PA – Scripting Support
Nexus Health Systems, Houston, TX – Client/Server ARM Assessment/Training
Peterson Health, Kerrville, TX – Proration Rules
Roosevelt General Hospital, Portales, NM – Workflow Support
Salinas Valley Memorial Healthcare System, Salinas, CA – Oncology-Pharmacy Informaticist
Ste. Genevieve County Memorial Hospital, Ste. Genevieve, MO – ACO Report Writing Assistance
Tri Valley Health System, Cambridge, NE – MEDITECH Expanse IT Analyst
Woman's Hospital, Baton Rouge, LA – Expanse RCG Support
Quick Notes
Back to Top
The Cybersecurity and Infrastructure Security Agency (CISA) recently released a Shields Up advisory pertaining to the cyber activities of Russia and the elevated threat atmosphere resulting from the situation in Ukraine. Since the alert was issued, the situation in Ukraine has continued to destabilize. CISA has detailed a number of steps aimed at minimizing the probability of potential damage to an organization's systems in the event of a cyber attack. These steps help reduce vulnerabilities, detect threat events as they are occurring, decrease response times, and increase the resilience of your organization. MEDITECH strongly advises its customers to review the Shields Up advisory and take any actions deemed necessary to safeguard their networks and systems.
Read Helen Waters recent blog post: Healthcare in 2022: The fluid way forward
Read how Australia's Chris O'Brien Lifehouse is moving the needle on its EMR transformation with Expanse.
Calendar of Events
Back to Top
Conferences
MEDITECH 2022 Home Care Symposium
March 21-25 (virtual)
Register for MEDITECH's 2022 Home Care Symposium, taking place virtually March 21-25. Vicki Hoak, CEO of the Home Care Association of America, will be this year's keynote speaker.
2022 MUSE Inspire Conference
May 15-18, Dallas, TX
Tegria Booth #412
MEDITECH Booth #431
Tegria is looking forward to seeing you in Dallas at this year's MUSE Inspire Conference. We will be at booth #412 and welcome you to stop by and meet with our executives. Be sure to visit MEDITECH's booth #431 to learn about the latest in Expanse features and benefits.
MEDITECH Webinars (all times listed in Eastern)
A New View of Ambulatory Care with Expanse
March 29, 11:00 AM | 30 min.
Take a high-level look at MEDITECH's uniquely intuitive and efficient Ambulatory EHR and practice management solution.
Expanse Patient Care
April 19, 2:00 PM | 60 min.
Get an inside look at the intuitive, workflow-driven tools nurses use during their shifts to coordinate care, monitor patient populations, and ensure quality outcomes.
A Physician's Experience with Expanse Emergency Department
May 3, 11:00 AM | 60 min.
This high-level demonstration will show you how MEDITECH's Emergency Department solution helps ED physicians quickly manage and prioritize patient needs from one central tracker.
Business and Clinical Analytics
May 11, 11:00 AM | 60 min.
This webinar provides an in-depth look at how MEDITECH's Business and Clinical Analytics (BCA) can help your organization to increase efficiency, measure progress, and improve its clinical, financial, and operational performance.
Expanse Patient Care
May 12, 11:00 AM | 30 min.
Get an inside look at the intuitive, workflow-driven tools nurses use during their shifts to coordinate care, monitor patient populations, and ensure quality outcomes.
Expanse Patient Connect
May 17, 11:00 AM | 30 min.
This 30-minute webinar introduces how Expanse Patient Connect, MEDITECH's latest Cloud Platform service, automates convenient bidirectional communications between your healthcare organization and your patients to build a community of engaged, loyal consumers.
MEDITECH Doctors' Hours (all times listed in Eastern)
CLPP Clinician Advisor Series Q & A
Louis Dandurand, MD (Emergency)
Tuesday, April 26 at 1 p.m. – Register
Bryan Bagdasian, MD, MMM (Acute)
Wednesday, May 11 at 12 p.m. – Register
Tegria Careers
Back to Top
Tegria is actively seeking individuals with strong implementation project management and consulting experience with MEDITECH Expanse. Demand is high for skills with billing, ambulatory, patient care applications, materials management and laboratory. Those with proven implementation experience are encouraged to apply. We offer an outstanding compensation package and a workplace culture that values each of our employees. If you or anyone you know is interested in joining Tegria, please email us at referrals@tegria.com to set up a time to discuss opportunities.
Client Job Board
Back to Top
Navin Haffty/Engage offers the client job board as a free service to the MEDITECH community.
Job Seekers: If you are interested in exploring positions at other organizations, visit the client job board section of our website often. Feel free to refer colleagues!
Recruiters: If you would like to include your organization's listing on the client job board, please email the job description and candidate application instructions to Lauren Iacovelli. No recruiting firms, please.