March 2021
Thoughts From Our President
Back to Top
Throughout the many years of publishing this newsletter, we have advocated for MEDITECH's approach and vision to building an integrated software platform focused on ease of use, breadth of applications and low cost of ownership. My message this month is to reinforce the significance of KLAS' validation of the MEDITECH Expanse platform, from the 2021 Best in KLAS: Software & Services report (MEDITECH received three Best in KLAS awards) as well as from a more recent special report by KLAS on EHR best practices for hospitals with fewer than 200 beds.
The following is excerpted from the MEDITECH website:
There's a seismic shift underway in the EHR market. KLAS Research recently ranked MEDITECH Expanse #1 or 2 in all categories rated — the seventh consecutive year MEDITECH has been recognized by the healthcare data and insights firm. Expanse received top honors in the Acute Care EMR and Patient Accounting & Patient Management categories for community hospitals for the second year in a row. And for the first time, Expanse was rated the top Home Health EHR for organizations under 200 average daily census.
But there is more to the story beneath the surface. Expanse was rated a top performer (close second place) for both large hospitals and large ambulatory practices. Expanse's strength across all categories led KLAS to name it the second most highly rated Overall Software Suite in 2021, just over a point from first.
The results are clear: MEDITECH has now closed the gap and is neck and neck for the top EHR — for healthcare organizations of all sizes.
Further, the following was announced by HIStalk.com on March 5:
A new KLAS report on EHR best practices for hospitals of under 200 beds finds that while their vendors provide technology and support, the hospitals need to get IT teams involved with frontline clinicians, set realistic expectations, invest in IT resources, deploy skilled trainers with required clinician engagement, and create a collaborative relationship with their vendor that has regular touch points. MEDITECH's updated technology and more prescriptive implementation approach have elevated Expanse to the top spot in satisfaction.
With more market momentum swinging toward this promising technology (see more about this in the Market Momentum article below), each of you involved in selecting the MEDITECH EHR for your organization should be proud to have opted in this direction. While we know no EHR is perfect, these reports confirm the software has and can achieve a level of satisfaction that tops the market. If you are a member of an IT steering committee, executive team, or board of directors, or making a business case to these groups, the KLAS findings reinforce the wisdom of decisions made and supported by these governance structures.
John Haffty, President
Navin Haffty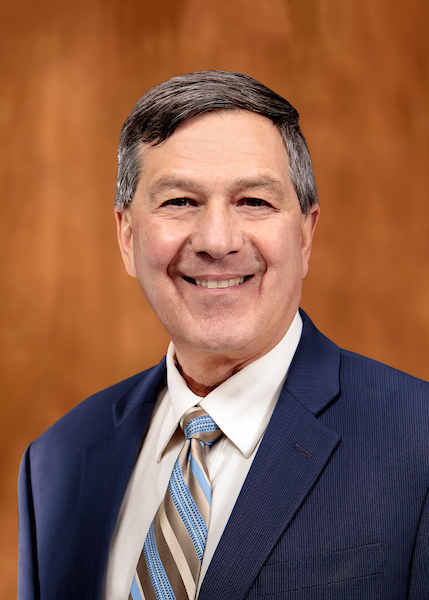 Market Momentum
Back to Top
MEDITECH deserves props for its decision several years ago to develop a state-of-the-art, fully integrated, web-based EHR at an affordable price. Adoption of this technology has ramped up, and MEDITECH has positioned itself as a leading vendor in the space.
Momentum was significantly swift for Expanse in 2020, with 61 hospitals going LIVE on Expanse. Many of these healthcare organizations migrated from other vendor EHRs and were attracted to Expanse's mobility, integration, and web platform. As mentioned in an article published on MEDITECH's website, 61 Hospitals Drive Forward through COVID-19 and Go-LIVE with MEDITECH Expanse, these organizations ranged from critical access sites to large healthcare networks, including Steward Health Care, which brought 18 new hospitals from its western region LIVE on Expanse, migrating from Cerner.
Navin Haffty and Engage are pleased to report we were involved with and supported 66% of these Go-LIVEs. Migrations spanned the acute and ambulatory environments, and included several hospitals moving from previous MEDITECH platforms, while several others came from other vendor systems. We are proud to have contributed to MEDITECH's success and momentum so significantly in 2020, and we are thankful to our clients who selected us as the Expanse implementation partner of choice. For anyone interested in more information, contact us at info@navinhaffty.com.
EHR Cloud Hosting Benefits
Back to Top
Reduce capital investments while protecting your EHR from external threats
The complexities, costs and security risks of in-house EHR hosting are pushing many organizations to consider cloud hosting, and some consider it the wave of the future. As an IT professional, how will you know if cloud hosting will best suit your organization?
Let's look at some of the key benefits to cloud hosting:
Capital Expense Reduction. Cloud hosting moves you to an operational cost model rather than a capital model, providing a predictable operating cost each month while allowing you to scale up or down as your needs dictate. Cloud hosting eliminates large capital outlays every three to five years as well as under or over buying.
Ease of Implementation. Cloud hosting removes the complexities you face in the purchase, installation and maintenance of the considerable infrastructure required to implement an EHR system.
Highly Secure. With the prevalence of cyber security threats such as phishing and ransomware attacks, your organization could be vulnerable to data breaching. These malicious attacks seek to damage or steal data and disrupt the processes of your organization. Threats like these can severely compromise your hospital's ability to provide quality patient care.
Greater Accessibility. The web-based nature of a cloud hosted EHR provides increased flexibility for data access from multiple locations.
Seamless Disaster Recovery. You can relax knowing there is a minimal risk of downtime and an easy recovery process in the case of a natural disaster, human error, hardware failure, malware attack or other external threat.
As a premier MEDITECH-certified EHR hosting service partner, Navin Haffty/Engage provides secure and reliable hosting for all versions of MEDITECH including Expanse/6.x, Client/Server and MAGIC. We maintain three state-of-the-art, dedicated SSAE 18 SOC II data centers in Massachusetts, Texas and Washington state. Our full-service hosting model is cost effective and ensures the completion of all your necessary maintenance and security updates.
Here are some of the many benefits of our MEDITECH-certified EHR hosting:
5-star "best practice" rated by Securance Consulting (5th consecutive year)
Fully outsourced, providing your hospital with a high-performance, stable EHR
Highly redundant data centers and systems for high uptime and high performance
24/7/365 support staff to manage security updates, infrastructure, and maintenance
Provides you the peace of mind to focus on priorities closer to patient care
Your team deserves the assurance of a secure EHR system with patient data protections. We are the longest running remote-hosting provider with over 25 years of continuous experience.
Contact us for more information or to request a link to our recent cloud hosting webinar featuring actual customers discussing their experiences and providing tips about what hospital executives should consider when choosing a cloud hosting partner. Download our newly published case study highlighting our hosting services for Summit Medical Center.
Tegria News
Back to Top
Tegria Acquires Cumberland
Tegria has acquired Cumberland, a leading healthcare consulting and services firm providing services for payers and providers. With this acquisition Tegria strengthens and diversifies its comprehensive consulting and managed service offerings for provider organizations, while increasing its consulting capabilities for payer organizations, particularly in core claims and benefit administration systems, as well as care management systems.
Cumberland brings complementary strengths to Tegria's robust managed services offering, and additional breadth and depth to Tegria's technology consulting expertise, primarily in the strategy, optimization and integration of leading enterprise systems. Also, Cumberland has increasing momentum in the retail healthcare market, which is expanding rapidly and is set to grow significantly over the next decade.
Cumberland will operate as part of Tegria's consulting and technology services group. It will continue to support its current customer portfolio while also partnering with teams across Tegria to collaborate on new combined offerings and mutual clients.
Since its founding in 2004, Cumberland has earned accolades by delivering advisory consulting, technology services, and managed services for healthcare organizations in the provider and payer markets. Based in Franklin, Tennessee, Cumberland has more than 250 employees committed to their customers' success in advancing healthcare. For more information, read the full press release on tegria.com.
Other Tegria News
Meet Tim Champagne
Back to Top
Having served as Director of Business Development for Engage for over a year, Tim Champagne recently joined Navin Haffty in that role as part of the companies' sales consolidation. His territory covers much of the southeastern U.S. (including Tennessee, the Carolinas, Georgia, Florida, Mississippi, Alabama, Louisiana), plus Missouri, Nebraska, Arkansas and Texas.
Based in Boston, Tim brings his goal-oriented, high energy approach to the Navin Haffty team. With over a dozen years of experience in the healthcare industry, he has a proven track record of facilitating customer success.
Prior to joining Engage, Tim served as the regional sales manager for Summit Healthcare Services, and as a marketing consultant for MEDITECH. He spent nearly seven years in sales roles at Blue Cross Blue Shield prior to his tenure at MEDITECH.
When not working, Tim enjoys vacationing with his family in Florida and in the White Mountains of New Hampshire. He enjoys biking, swimming and is an avid football fan.
Tim holds a Business Administration and Management degree from Northeastern University in Boston.
Connect with Tim on LinkedIn or email him at tchampagne@navinhaffty.com.
Canadian Corner
Back to Top
The Confidence to Accelerate and Advance Clinical Projects
During a time of uncertainty, MEDITECH clients are forging ahead with key clinical projects that were placed on pandemic hold and they are searching for the confidence to accelerate and advance.  The degree of success organizations realize is evidenced by their ability to address the power of governance, personalization, and training and education. These critical areas continue to present as the greatest potential risk and the greatest potential reward. They are widely considered key contributing factors to EHR satisfaction and causative for improving the EHR experience.
Governance
Governance structures where IT, physicians, and clinical teams work in harmony from the onset are paramount to ensuring communication and collaboration with established teams like PAC and other senior leadership committees.
Personalization
Implementing simplified best practice workflows closes communication gaps in current workflows, provides a reduction in remedial tasks, and exponentially increases patient safety and quality. Acknowledgment of physicians' unique needs, paired with building this knowledge into standardized workflows, will increase clinician interest and involvement.
Training and Education
A strong mastery of the system increases physician usability and satisfaction. Early identification of the most effective and ongoing training and education strategy for your organization is essential for user confidence and project success.
Navin Haffty is successful in partnering with healthcare organizations across Canada on key clinical initiatives such as CPOE and medication management. We are working with them to deploy a strong and well adopted governance model, including clinicians in all phases of the implementation, and providing flexible yet comprehensive training and education on an ongoing basis. The Navin Haffty team welcomes the opportunity to connect with your organization on any of the topics mentioned above. Clinical adoption and satisfaction is a continuous effort with the power to accelerate the technological, clinical, and operational advances necessary to build health for a better world. For more information contact Erin Mueller.
Navin Haffty is Hiring
Under the Tegria brand, Navin Haffty of Canada continues to expand our commitment to MEDITECH's Canadian clients. Navin Haffty employs the most experienced MEDITECH consultants in North America and is looking to complement our recruiting team with in-country recruiting experience. If networking with talented MEDITECH users and consultants in Canada is your passion, join our talent team and share the benefits of Tegria. With more than 350 consultants on our MEDITECH Service Line team in North America, we are looking to serve and help organizations accelerate the technological, clinical, and operational advances necessary to build health for a better world. If you are interested in the position, please contact recruiting@navinhaffty.com.
Upcoming Conferences
Digital Health Canada is planning the following virtual conferences in 2021:
March 30: UpOnDigital: Update on Ontario Digital Health Virtual Conference. Explore the themes of importance to Ontario patients, caregivers, and digital health professionals.
May 26-27: e-Health 2021 Virtual Conference and Tradeshow. Tegria is pleased to participate in e-Health 2021 as the exclusive virtual event platform sponsor. Stay tuned for more detail.
Stay Connected with Navin Haffty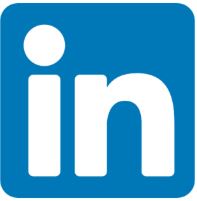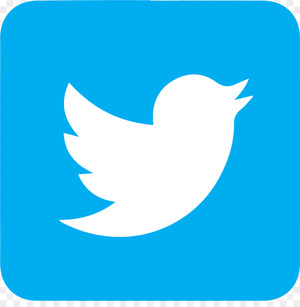 We invite you to share our newsletter with your peers and encourage them to subscribe. We also welcome everyone to become a member of our social media community. Click here to join us on Twitter and LinkedIn.
Navin Haffty/Engage Client News
Back to Top
Go-LIVE Announcements
We are pleased to congratulate the following Navin Haffty/Engage clients on their MEDITECH Expanse Go-LIVEs:
Community Hospital (Grand Junction, Colorado) went LIVE on Expanse in February, with the support of Navin Haffty and Engage. The 60 bed, full-service, acute-care hospital offers full outpatient diagnostic services and inpatient care for the Western Slope region of Colorado, and eastern Utah. In its effort to bring together expert staff and world-class technology in support of patient care, Community Hospital migrated from MEDITECH MAGIC to Expanse across the continuum of care, beginning the implementation in early 2020. Engage provided implementation support, with Navin Haffty joining the project with supplemental resources for Go-LIVE support and physician training in the acute and ambulatory settings.
Bartlett Regional Hospital (Juneau, Alaska) went LIVE on Expanse in March. The 45-bed hospital is a long-time MEDITECH hospital, having previously utilized the MEDITECH 6.15 and MAGIC platforms.
New Projects
Anderson Regional Medical Center, Meridian, MS – Interface Support
Cherry County Hospital, Valentine, NE – MEDITECH SAN Migration
Frederick Memorial Hospital, Frederick, MD – Ambulatory Financial Optimization, Ambulatory Report Writing, Pre-load of Patient Charts
Gaylord Hospital, Wallingford, CT – Infrastructure Support
Grady Memorial Hospital, Chickasha, OK – Hosting Services
Hilo Medical Center, Hilo, HI – 6.15 Oncology Assessment and Supportive Care Plan Build
Moore County Hospital District, Dumas, TX – Hardware Integration
Oak Valley Hospital, Oakdale, CA – Medicare Bad Debt Adjustment Reporting
Providence St. Joseph Health, Renton, WA – MEDITECH Data Extraction in support of Geo-Mapping Project
Roosevelt General Hospital, Portales, MN – Expanse Go-LIVE Support
St. Luke's Hospital, Duluth, MN – Expanse Ambulatory Optimization
Wooster Community Hospital Health System, Wooster, OH – Training and LIVE Support
Calendar of Events
Back to Top
MEDITECH Conferences
MEDITECH 2021 Virtual Nurse Forum
June 16-18 (online)
Save the date for MEDITECH's 2021 Nurse Forum, being held virtually June 16-18. Stay tuned for more details.
MEDITECH 2021 Virtual Physician and CIO Forum
September 14-16 (online)
Save the date for MEDITECH's 2021 Physician and CIO Forum, being held virtually September 14-16. Stay tuned for more details.
MEDITECH Webinars (all times listed in Eastern)
Patient Consumerism in Modern Healthcare
March 24, 11:00 AM | 45 min.
Learn how tools within MEDITECH Expanse, such as the Patient and Consumer Health Portal, can support your patients' healthcare journey, give them easier access to care, and save them time and money while keeping them within the health systems they already know and trust.
Mastering the Physician Mindset with MEDITECH Expanse
March 25, 11:00 AM | 60 min.
See how MEDITECH Expanse offers physicians the modern, personalized workflows they deserve, through mobile, web-based navigation.
Expanse Oncology: The Next Evolution of Expanse
April 7, 2:00 PM | 60 min.
As the volume of cancer patients increases, oncology care teams are challenged with optimizing efficiency while providing seamless care. Learn how MEDITECH's Expanse Oncology includes the personalization and mobility of Expanse's web-based physician tools. From diagnosis to survivorship, Expanse Oncology automates both practice and scheduling workflows to ensure a positive patient experience.
Business and Clinical Analytics
April 13, 2:00 PM | 60 min.
This webinar provides an in-depth look at how MEDITECH's Business and Clinical Analytics (BCA) can help your organization increase efficiency, measure progress, and improve its clinical, financial, and operational performance.
Bring Precision Medicine to Your Community with Expanse Genomics
April 14, 2:00 PM | 60 min.
Learn how physicians can use Expanse Genomics to order genetic tests, receive and review results, and guide their patients with clinical decision support — all from within their Expanse EHR. Bring precision medicine to your community.
Expanse Patient Care
April 15, 2:00 PM | 30 min.
Get an inside look at the intuitive, workflow-driven tools nurses use during their shifts to coordinate care, monitor patient populations, and ensure quality outcomes.
A Physician's Experience with Expanse Emergency Department
April 20, 2:00 PM | 60 min.
This high-level demonstration will show you how MEDITECH's Emergency Department solution helps ED physicians quickly manage and prioritize patient needs from one central tracker.
Doctors' Hours
Expanse Virtual Assistant
Presented by: Steven Jones, MD, MPH
Thursday, April 1 at 1:30 p.m. – Register
Doctors' Hours: CLPP Clinician Advisor Series Q & A
Louis Dandurand, MD (Emergency)
Thursday, April 29 at 12 p.m. – Register
Bryan Bagdasian, MD, MMM (Acute)
Tuesday, May 25 at 12 p.m. – Register
Deborah Harrigan, MD (Ambulatory)
Wednesday, June 9 at 12 p.m. – Register
Navin Haffty Careers
Back to Top
Navin Haffty is actively seeking individuals with strong implementation and consulting experience with MEDITECH Ambulatory, Acute RCG and Ambulatory Billing, Expanse Home Health, Human Resources/Payroll Personnel, Oncology and Expanse Project Managers. Those with strong experience with multiple applications are in high demand. Navin Haffty is also looking to expand our recruiting team with a Canadian focused MEDITECH recruiter. We offer an outstanding compensation package and a workplace culture that values each of our employees. If you are interested in joining Navin Haffty to be #BetterTogether, please email us at recruiting@navinhaffty.com to set up a time to discuss opportunities.
Client Job Board
Back to Top
Navin Haffty offers the client job board as a free service to the MEDITECH community.
Job Seekers: If you are interested in exploring positions at other organizations, visit the client job board section of our website often. Feel free to refer colleagues!
Recruiters: If you would like to include your organization's listing on the client job board, please email the job description and candidate application instructions to Lauren Iacovelli. No recruiting firms, please.