March 2017
Thoughts From Our President
Back to Top
This has been a difficult month for NHA. In the early morning of March 9th, a vehicle traveling in the opposite direction crossed lanes into the path of a vehicle carrying three of our consultants. Tragically, two of our consultants, Kimberly Lee and James "Jim" Wisniewski did not survive the accident and a third, Greg Rouleau, is still in the ICU at an Atlanta hospital. We are all in the healthcare business and often may be somewhat immune to the daily personal tragedies that occur inside the walls of the hospitals that we serve until they take a personal turn.
We have received an incredible outpouring of support from our clients, MEDITECH and many of our colleagues in consulting. While there are times where words are not enough, I wanted to share an excerpt of a message from the CEO of Upson Regional Medical Center, Thomaston, GA:
"This is a stark reminder of the fragility of life. Untimely death itself is unsettling and such death so far from home is heart wrenching. Today and in the days ahead, let's make an extra effort to love one another and support each other."
As we all move about in our busy schedules, it is easy to lose sight of the important things in life. I thought his message was important to share and warranted a moment of reflection. When we encounter difficult events in the course of our lives, while tragic, they serve as a reminder to appreciate those we love and to do what we love.
As we, here at NHA, continue to work through this tragedy, we are thankful for your continued thoughts, prayers and support. They have been very much welcomed and appreciated by the families of Jim, Kim and Greg and by the entire NHA family.
John Haffty, President
Navin, Haffty & Associates
Business and Clinical Analytics (BCA) Capabilities
Back to Top
In our past two newsletters we provided information on MEDITECH's Analytics and Population Health capabilities. We recently completed an in-depth review of MEDITECH's BCA product and wanted to share some insights:
BCA provides over 70 standard content dashboards. Visual Insight, a data visualization tool which comes as part of the BCA package, also provides robust capabilities for development of custom dashboards.
Below are key benefits of the standard content dashboards within BCA:

Robust "self-service" dashboard-based data analysis which allows non-technical end users not only to generate their own reports but also to slice data into subsets and drill down into the patient detail and accounts behind the dashboards.
A number of role-based daily metric dashboards are delivered as part of standard content. These daily metric dashboards can automatically refresh on a pre-defined schedule.

MEDITECH is continually increasing the number and breadth of available standard content dashboards. There are currently dashboards for Executives and Service Lines as well as for Ambulatory, Census, Emergency Department, General Ledger, Meaningful Use – EH, Quality, Payroll, Revenue Cycle and Surgery. For existing MEDITECH clients, you can view a current list at the BCA standard dashboard page here.
Below are key benefits of the Visual Insight tool within the BCA package:

"Self-service" analysis capabilities for custom dashboards which allow end users to create custom calculated metrics using Excel-like formulas and present data in a wide variety of graphical displays (grid, heat map, bar chart, scatter plot, etc.).
Ability to drill down to the end level into the discrete data behind dashboards built based on data from the query optimized database, MEDITECH DR as well as other sources.
Physician dashboards, with features such as conditional formatting, can be developed to help highlight whether physicians are meeting agreed upon target metrics.
Ability to develop custom role-based daily metric dashboards which can automatically refresh on a pre-defined schedule and allow the incorporation and display of discrete data from the query optimized database, MEDITECH DR, and other systems.
Data integration and analytics capabilities required for the complex predictive data analysis necessary for sophisticated population health programs.
Ability to integrate other vendor EHR data and build dashboards based on that data.
Capability to integrate and create custom data sets for non-MEDITECH data, link MEDITECH and non-MEDITECH data sets, and build dashboards which incorporate both data sets (provided there is a common unique data element between the MEDITECH and non-MEDITECH data sets).
Ability to develop custom dashboards using MEDITECH data, non-MEDITECH data or a combination of both:

MEDITECH data stored in the query optimized database associated with BCA, as well as any tables in DR, can be accessed.
Data from non-MEDITECH EHR SQL databases, for example the databases of practices running athenahealth, can be accessed.
Data from a wide variety of non-MEDITECH sources can be accessed to build custom dashboards. Examples of non-MEDITECH data sources include spreadsheets, MS Access, Apache Hadoop, IBM Cognos, IBM Netezza, Informatica Data Services, Oracle Database, Salesforce, SAP HANA, Snowflake and Teradata.
MEDITECH data from the query optimized database can be combined with data from DR, as well as non-MEDITECH data from a variety of sources, into the same dashboard.
Note that MEDITECH's BCA product includes a license for all capabilities of the data visualization tool which underlies BCA. As part of the BCA implementation, MEDITECH provides training on how to use Visual Insight to support development of customized dashboards.
We have dedicated a lot of space to MEDITECH's BCA product as we believe many of you will want to know more about it. If you have any questions, contact your MEDITECH sales rep but also feel free to contact us with any questions at info@navinhaffty.com. Also, remember that BCA is available only for those MEDITECH hospitals on the C/S or 6.1 versions of their EHR.
MEDITECH's MAGIC and C/S Billing/AR Optimization Services
Back to Top
Some of you may not be aware that MEDITECH conducts optimization assessments and is especially adept with providing a roadmap for improvement with BAR. Most optimizations are conducted remotely and there is no charge. While NHA often gets asked to assist when hospitals are struggling with BAR, we recommend taking advantage of these assessments as a first step. The outcome of these assessments is that MEDITECH provides a detailed roadmap for improvements. If you need help implementing their recommendations, we are always glad to help.
For more information, go the Optimizations link on the Billing/Accounts Receivable Product Resources page on meditech.com. You will be asked to complete a survey which is found when following this link. MEDITECH will review your survey response and contact you to discuss the optimal approach for moving forward.
MEDITECH has been doing these for years with many success stories.
Appropriate Use Criteria (AUC) for Advanced Imaging Services
Back to Top
As part of the Protecting Access to Medicare Act of 2014 (PAMA), CMS will be requiring providers who order "advanced diagnostic imaging services" to meet "appropriate use criteria" (AUC) in order to justify the clinical need for the imaging and to receive payment under Medicare. The original start date for implementation was January 1, 2017, but that has been delayed with a new target date of January 1, 2018. In essence, providers should consider this AUC requirement as a mandatory clinical decision support/medical necessity rule that has a reimbursement component tied to it. Although the ordering physician will be the most directly affected, reimbursement for radiologists may be affected for non-compliance. This portion of the PAMA addresses payment under the Physician Fee Schedule, Ambulatory Surgery Center Payment program, and Outpatient Prospective Payment System. Note that outpatient settings such as ambulatory surgical centers, and physicians' offices will be required to adhere to the AUC requirements. Emergency departments in a hospital (being an outpatient setting) will also need to meet AUC requirements, but advanced diagnostic imaging ordered for inpatients will not need to meet AUC.
MEDITECH recently sent an update on this topic to its clients but in case you missed it, here is the link to this information: MEDITECH statement.
Four NHA Clients Recognized by Healthgrades as Best Hospitals
Back to Top
We are pleased to congratulate four of our current clients for recently winning a coveted spot on Healthgrades' 2017 Best Hospitals in America list. Augusta Health of Virginia, Lahey Hospital and Medical Center of Massachusetts, Mercy Medical Center – Cedar Rapids of Iowa and Palos Community Hospital of Illinois all made this year's list.
The recipients of the America's 50 and 100 Best Hospitals Awards™ demonstrate superior clinical outcomes across the majority of common inpatient conditions and procedures and sustained this performance for at least three consecutive years. For more information or to view the complete list of winners, visit the Healthgrades article.
KLAS Update
Back to Top
Congratulations to MEDITECH on earning "Best in KLAS" for Community HIS for the third year in a row! MEDITECH also earned 2017 KLAS Category Leader for both Patient Accounting & Patient Management (Community Hospital) and Global Acute Care EMR – Canada. We know how competitive KLAS awards are, and to maintain this ranking over this extended period validates our position that MEDITECH 6.1 is the best option for community hospitals. Unfortunately, NHA didn't quite make the top spot this year. With over 100 services companies being rated, we did very well, but not #1. We scored ahead of virtually every consulting company that works in the MEDITECH market. (We had been rated "Best in KLAS" three of the prior four years.) I want to thank each of you who responded to KLAS' inquiries. We appreciate your time and your positive comments. We hope to be able to show off one of these awards next year.
Recent KLAS comments:  February 2017
"We likely will be using a lot of people from Navin, Haffty & Associates for our EMR implementation because we were thrilled with the consultant they recently sent to us. I like the way this firm sells. They are friendly and present but not too obtrusive. We had to fill a nursing informaticist role quickly, and Navin, Haffty & Associates provided an excellent resource who also helped familiarize the new person that we hired with that role. I would bring that resource back in a heartbeat. If we go forward with a certain vendor, that person likely will be coming back to us." – Executive
"The resources were excellent. They arrived prepared to work and were knowledgeable about our EMR vendor's applications. The resources displayed a strong work ethic and worked closely with our clinical staff and our EMR vendor's consultants every day. They were professional and very easy to work with." – Executive
"We turned to Navin, Haffty & Associates when we needed resources to help with an implementation. They were the only firm we called because our history with them has always been positive. We knew they could provide resources that were consistent and knowledgeable about our software vendor's applications. We did not call any other services vendors because we were not confident that anyone else could provide the quality resources we needed." – Executive
Please note selected commentaries may not represent the whole of provider sentiment related to this product or service. For a complete view, visit KLASresearch.com.
Quick Notes
Back to Top
Congratulations to our friends at FHN, Freeport, IL, on the successful migration from C/S to 6.1 last month. In addition to migrating all of their existing applications, this project included bringing up MEDITECH's Web Ambulatory product for about 100 physicians and replacing a third-party ED system with MEDITECH's Emergency Department application to create a complete EHR for their community. NHA is proud to have been their READY partner for this project.
Deborah Heart and Lung Center, Browns Mills, NJ has selected NHA as consulting partner for its MEDITECH C/S to 6.1 project.
"MEDITECH teams with Northeastern University on Nursing Innovation." Northeastern is offering a variety of opportunities and events through its "Nursing Innovation and Entrepreneurship Program." For more info, click here.
Anderson Regional Medical Center's successful improvement of their A/R is something we have mentioned previously. As one of the first READY projects, NHA remains a proud partner with this organization. Recently, MEDITECH updated the information on this success with a detailed case study.
"Avera Uses Pharmacogenomics, MEDITECH EHR to Drive Precision Medicine." Some of you may be interested in how MEDITECH and one of its largest clients are delivering on the promise of precision medicine and how it might apply to your hospital.
MEDITECH provided an update on its Population Health capabilities. Last month, NHA provided a link to our analysis of how MEDITECH compares to other vendors in the market for Population Health. MEDITECH has developed a report that explains how their software satisfies Bill Spooner's 7 IT components for population health.
Congratulations to CloudWave for being named to Becker's 2017 150 Top Places to Work in Healthcare.
MUSE 2017
Back to Top
The 2017 International MUSE Conference will be held at the Gaylord Texan Resort, Dallas, TX from May 30 – June 2. NHA will be exhibiting at Booth #730. As you make your plans for MUSE, let us know if you want to meet with one of us and make sure to stop by and say hello. To schedule a meeting, please contact David LaFontaine at dlafontaine@navinhaffty.com.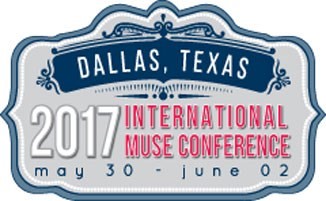 Calendar of Events
Back to Top
2017 Home Care Optimization Symposium
MEDITECH hosted its annual Home Care Optimization Symposium on March 14-16 in Atlanta. Click here to view the presentations.
Webinar: Revenue Cycle Management
Thursday, March 30, 2017, 11 AM Eastern
See MEDITECH's 6.1 Administrative and Patient Accounting solutions in action to learn how to proactively verify insurance, automatically capture charges, and enable billing in a timely manner.
Journey to MEDITECH's Web EHR
Discover how MEDITECH's innovative Web EHR addresses your healthcare challenges across all points of care on March 30 in Indianapolis. For more information or to register, click here.
2017 Nurse and Home Care Forum
The 2017 Nurse and Home Care Forum will be held June 14-16 at MEDITECH's Foxborough, Massachusetts facility. Click here for more information or to register.
NHA is Hiring
Back to Top
If you are interested in consulting, consider joining us. NHA continues to need excellent MEDITECH specialists and for the third year in a row, we have been named to the Top 100 "Best Places to Work" by Modern Healthcare magazine.
If you are interested, please contact us at recruiting@navinhaffty.com or call us at (855) 309-9334. See what positions are currently available by visiting the NHA Career's page.
Please note that at this time, we are only able to consider those able to travel up to 80% of the time (also employees from MEDITECH and our clients cannot be considered).
Client Job Board
Back to Top
If you are interested in exploring new positions at other organizations, visit the client job board section of our website. This is a free service of NHA to the MEDITECH community. Currently, there are many postings from MEDITECH organizations. If you or a colleague are interested, check out what's open.
If you would like to include your organization's listing on the NHA website, please email Katie Kelly at kkelly@navinhaffty.com. Please note that as this is a courtesy to the MEDITECH community, we will not accept postings from recruiting companies.