June 2021
Thoughts From Our President
Back to Top
Cybersecurity is among the most pressing of concerns for CIOs. The rise in the number of cyberattacks in healthcare has exploded, adversely impacting the full spectrum of organizations from large IDNs to small community hospitals. As you know, there are few things more costly to a hospital than a damaging cyberattack. In speaking with clients, we learned two interesting points:
To ensure appropriate resource allocation and organizational awareness, consider requesting time on the agenda of your hospital's board meetings on a quarterly basis. Given the risk and impact of a cyberattack, most will welcome your proactive preparedness and it will broaden their understanding of the risks you face every day. By increasing awareness, you should experience an amplification in support for funding, staffing and services necessary to maintain appropriate defenses. By communicating with your board on a regular basis, they become active participants in preventive measures.
Cyber insurance is becoming more expensive, and in some cases costs prohibitive. Insurers place additional burden on hospitals for collecting data. One CISO spent 25 hours of his time pulling together all the data the insurer required for a cybersecurity policy renewal.
In these recent conversations, it became clear to me CIOs are looking to learn more about what steps other hospitals have taken or are planning. Towards this goal, I am asking our readers to participate in a brief survey on cybersecurity planning. This survey is designed to take less than five minutes, and the results will be shared in our July newsletter. I appreciate your participation.
John Haffty, President
Navin Haffty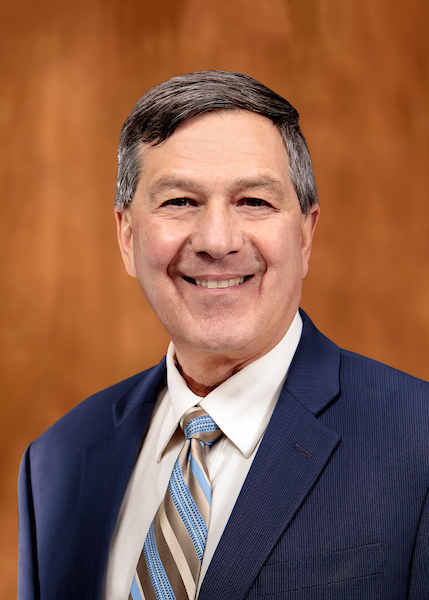 Applied Simulation Leads to Improved Outcomes with Stroke Patients
Back to Top
As part of Tegria, Navin Haffty/Engage is able to draw upon a set of tools and resources that go beyond optimizing software. Our Clinical Solutions team combines leading edge technologies with a deep understanding of clinical processes to deliver results. In a recent engagement, Swedish/Cherry Hill Campus, Seattle, WA, a certified comprehensive stroke center, wanted to decrease "door-to-needle" (DTN) time to fewer than 30 minutes, implement and test new workflow designed to eliminate process delays and involve caregivers in leveraging their expertise in developing the solution.
Caregivers leveraged our proven Macro-SimulationTM methodology as a key differentiator in improving stroke outcomes. By engaging a multidisciplinary team of physicians, nurses, and technicians, our team was able to critique policies, identify process gaps and solutions, and embed new roles and workflows validated in simulation. This was achieved through gap analysis, process improvement, role delineation, tool development, communication practice, team building, and real-time solution testing. This resulted in a 42% decrease in average DTN time post-simulation, and a DTN time for one patient of just 22 minutes, well below the national target.
For more information or to explore how our Clinical Solutions team can help DTN for stroke patients or other areas needing improvement, contact us at info@navinhaffty.com.
Increased Staffing Challenges?
Back to Top
Before the pandemic, many MEDITECH hospitals were challenged to recruit and retain subject matter experts to support and optimize MEDITECH applications and infrastructure. The pandemic invariably increased staffing challenges for hospitals. If you don't have this issue, you are fortunate. If you do, Navin Haffty/Engage offers solutions tailored to your specific needs.
For those that seek the support of a dedicated individual, we can provide a specialist for a fixed amount of hours, whether part- or full-time, remote or on-site
For those that need general support for a wide range of applications, we have a team approach that serves as a virtual MEDITECH applications department for your hospital
As we enter the post-pandemic period, we are prepared to provide individualized solutions based on your hospital's specific needs. Our services can begin as soon as we are granted system access. Our contract terms are flexible, with the ability to modify service levels at any time.
If you are interested in learning more, contact us at info@navinhaffty.com.
Case Study: Navin Haffty/Engage Rapidly Deploy Vaccination Call Center for Lawrence General Hospital
Back to Top

Lawrence, Massachusetts, home to 80,000 residents, is an under-resourced minority/majority city in northeast Massachusetts approximately 30 miles north of Boston. An urban city, Lawrence's population is heavily concentrated within its seven square miles. Its COVID-19 rates placed it in the red zone as one of the top five most affected cities in the state. This status heavily impacted the city and Lawrence General Hospital, a private, non-profit community hospital and one of a handful of safety net hospitals in the state.
In response to this emergent situation, the Massachusetts Department of Public Health identified Lawrence General as a "super center" for the distribution of COVID-19 vaccines to the region. The hospital needed to quickly develop infrastructure, capabilities and obtain resources to meet these demands. In accordance with state guidelines, it would initially vaccinate first responders, healthcare workers and other vulnerable groups, and would need to quickly ramp up to serve the vaccination needs of the general public.
Lawrence General's administration assembled an implementation team to oversee development of a robust call center to support a general public with unique needs involving a low income, aging population, many of whom are non-English speaking. Low computer literacy levels complicated plans for a high-tech approach. Vital to success of the roll out would be walk-in access and the ability to schedule appointments over the phone. More importantly, they needed an immediate solution to a pressing and potentially deadly threat.
Click here to read our full case study.
Meet with Navin Haffty/Engage and Tegria at HIMSS21
Back to Top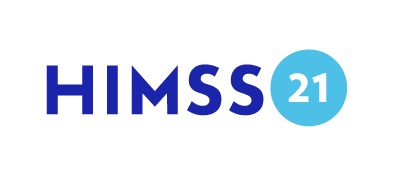 The HIMSS21 Global Health Conference & Exhibition is being held in Las Vegas (as well as virtually) from August 9-13. Tegria and all of its entities, including Navin Haffty/Engage, will have a strong presence.
We offer an exciting line up of speakers on topics such as consumerism/patient engagement, the benefits of cloud hosting, humanity in healthcare, and more. Tegria is an on-demand sponsor of the Global Digital Conference and will have additional thought leadership presentations, podcasts and presence.
Navin Haffty/Engage is offering free one-hour strategy sessions with our clients and prospects. Click here to sign up to meet with our executives and learn how Navin Haffty/Engage provides a complete MEDITECH solution for your EHR.
Spotlight on Analytics and BCA: Interesting Use Cases (Part 3 of 3)
Back to Top
In April, we kicked off a three-part series to share descriptions of several very exciting projects we are engaged in involving MEDITECH's Business and Clinical Analytics (BCA) product, as well as use of our extensive multi-vendor analytics capabilities. The third segment in our series explores analytics projects involving data mapping to a multi-vendor data warehouse and an engagement to connect an on-premises data repository to the cloud using Azure.
Data Mapping to Multi-Vendor Data Warehouse

A client with EMRs from multiple vendors started a data warehouse project using Snowflake. The health system based its data definitions on the Epic EMR, which is utilized by several of its larger hospitals. Navin Haffty was commissioned for mapping MEDITECH fields to this database. In addition to creating and mapping MEDITECH data to match the Epic data definitions, we were asked to map data fields from the IDX (GE) system used by many of its physician offices. The client now has access to a comprehensive, consistently defined data warehouse regardless of EMR platform.

Cloud Based Data Warehouse

For this client, we're taking the on-premises MEDITECH Data Repository and connecting it to the cloud with an Azure solution. We're developing standardized extracts from MEDITECH data to pair with Quadax and Axiom. The end goal is Tableau dashboards related to revenue cycle reporting and analytics, providing a launching pad for this client's considerable future growth to scale across all disciplines.
The complete MEDITECH solution provided by Navin Haffty/Engage includes a team of dozens of MEDITECH programmers bringing a broad range of skills and experience that can meet any report writing or data analytics needs your organization may have. Further, through our Tegria family of companies, you have access to programmers with deep experience and skills with virtually every software product used in healthcare. To learn more about any of these projects or to discuss needs you may have, contact us at 
info@navinhaffty.com
.
Canadian Corner
Back to Top
Tegria Officially Launches in Canada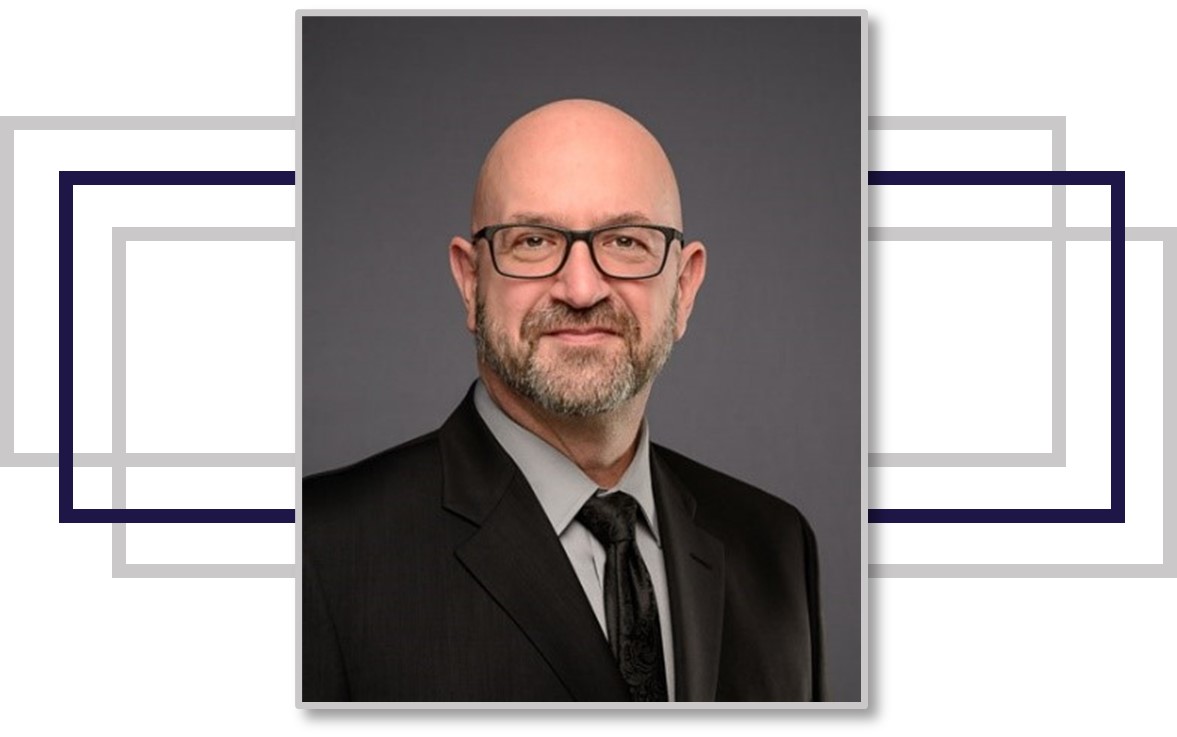 Our parent company Tegria, a healthcare technology and consulting company, officially launched Tegria Canada on the eve of the 2021 e-Health conference. Tegria Canada is positioned for significant growth and long-term commitments under CEO/Managing Director, Steven Wilson.
Tegria Canada strives to become the partner of choice for governments and healthcare organizations working to transform their healthcare strategies and delivery capabilities, as well as the patient and family experience. It is committed to building a more integrated and tech-enabled healthcare ecosystem with comprehensive, sustainable solutions that modernize and simplify healthcare delivery now and into the future.
Tegria Canada's immediate plan is to continue to build its footprint of locations as well as a growing bench of expertise to support its Canadian clients and work alongside its diverse U.S. teams.
Hear Tegria Canada's Steven Wilson discuss how we need to re-humanize healthcare in a way that moves us from provider-centric to human-centered models.
Read more about Tegria's case for more humanity in Canadian healthcare in Hospital News.
To learn more, visit tegria.ca or connect with Tegria Canada on LinkedIn and Twitter.
e-Health 2021 Virtual Conference and Tradeshow Recap
Tegria Canada made its debut as the platform sponsor at e-Health 2021 to over 500 attendees and 58 sponsors and exhibitors. While many attendees came with a desire to reconnect with colleagues, a remarkable 40% of participants were first time e-Health attendees.
The common theme throughout the conference leaned on two complimentary yet often competing topics: The role of the social determinants of health, and empowering citizens to take charge and access their own health information. Presenters and participants reflected on the data, information, technology, and social gaps (such as equitable access to care) the pandemic has brought to light. The technical deficit across regions and provinces is taking center stage as organizations consider advancing digital technologies and patient outreach.
Other themes present during the conference included the belief healthcare IT will advance more in the next ten years than in the last 100. Further, data are growing exponentially and healthcare organizations must future proof their investments in technology, providers, patients and families. Our healthcare system is shifting from being physician led to one driven by patients. Leveraging the best available science, we look ahead to shifting from illness treatment to preventive care.
Quick Notes
MEDITECH posted a podcast addressing mental health in Ontario during the pandemic
Read MEDITECH's blog about how one physician's experience helped define Cambridge Memorial Hospital's approach to COVID-19
Navin Haffty is Hiring
Navin Haffty continues to expand our commitment to MEDITECH's Canadian clients. We are pleased to have recently added new team members in Canada and plan to continue our initiative to grow our team here. Navin Haffty employs the most experienced MEDITECH consultants in North America and is looking to complement our team with Canadian-based resources.
MEDITECH Ambulatory Lead – Canada: Navin Haffty is looking for strong lead consultants with experience in MEDITECH's practice management clinical and billing software. Join the leading MEDITECH consulting company to support our clients in the implementation of MEDITECH Ambulatory applications.
MEDITECH Expanse Clinical Lead or Subject Matter Experts – Canada: Navin Haffty is looking for strong clinical resources with proven implementation experience with MEDITECH Expanse. Are you a clinician able to communicate effectively, with expert application knowledge, who enjoys leading projects in a fast paced and energetic team environment?
Navin Haffty is also actively seeking experienced MEDITECH Expanse project managers, leads and subject matter experts. Experience in Oncology, Ambulatory, Patient Accounting and Surveillance is highly valued.
Are you ready to join the team at Navin Haffty? Contact us at recruiting@navinhaffty.com.
We invite you to share our newsletter with your peers and encourage them to subscribe. We also welcome everyone to become a member of our social media community.
Connect with Navin Haffty on Twitter and LinkedIn
KLAS Comments
Back to Top

We are pleased to share the following KLAS comments from our clients:
"The reason we went with Navin Haffty, aside from the fact we already have a relationship with them, is they participated in our implementation. We have ongoing support for certain things, and we like the familiarity with how Navin Haffty does business and the level of the people that work with them. I didn't really need to look at other opportunities. We did take a look at another firm. But we would have had to train them, so that said to me that they didn't really know the system that they were going to have to be utilizing. If I have to spend all my time training people, I don't know that they would be able to solve any problems."
– Director
"Considering the level of complexity with some of the requests that we have had, the firm has been able to help with developing a tool that would be accessible to various members of our administration without them actually having to get into the EMR. That is an example of going above and beyond because people normally have to get into the system and run this type of a thing. But the firm created something that would be a little easier for our admin people to have access to and understand how to use. So that is pretty good."
– Director
Navin Haffty/Engage Client News
Back to Top
Go-LIVE Announcement
We are pleased to congratulate the following Navin Haffty/Engage client on its MEDITECH Expanse Go-LIVE:

Catawba Valley Medical Center of Hickory, North Carolina went LIVE on May 1 with a migration from MEDITECH 6.08 to Expanse in the acute environment. As the region's largest not-for-profit community hospital, Catawba is North Carolina's only five-time Magnet recipient, which recognizes quality nursing excellence. The Magnet Recognition Program provides consumers with the ultimate benchmark to measure the quality of care they can expect to receive. During the implementation, Navin Haffty provided Expanse subject matter expertise related to the Patient Accounting, Surgical Services and Health Information Management applications.
Client Success Stories
Navin Haffty/Engage celebrates the success of our clients. MEDITECH recently featured the following: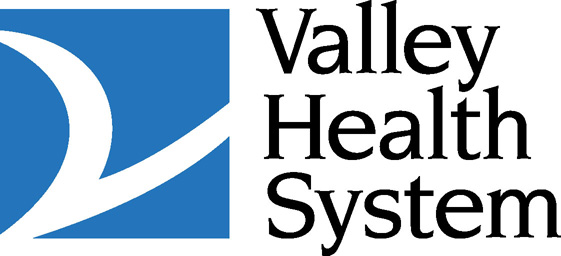 The Valley Hospital of Ridgewood, New Jersey was one of the first to use the Surveillance capabilities in 6.1 (now Expanse). In this article and podcast, the client speaks about how these tools provided for early detection of COVID-19 and reduction in nursing documentation. The blog on meditech.com links to an article written in June 2017 when the hospital first implemented Surveillance. Navin Haffty is proud to continue to partner with The Valley Hospital as it remains in the forefront of applying information technology to improve patient care and implement efficiencies that allow clinicians to spend more time with patients and less time with documentation.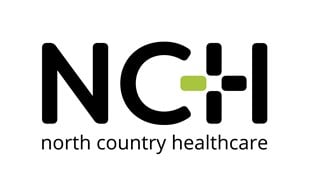 North Country Healthcare, a consortium of hospitals in northern New Hampshire, has now linked three of its hospitals to create a shared patient record and portal with Expanse. Read more about it in this article on MEDITECH's website. Navin Haffty is proud to have partnered with these hospitals on their journey to Expanse.
New Projects
St. Anthony Regional Hospital Selects Navin Haffty for MEDITECH Expanse Migration

​St. Anthony Regional Hospital of Carroll, Iowa has selected Navin Haffty as the certified consulting partner of choice for its EHR migration to MEDITECH Expanse. St. Anthony Regional is a 99-bed facility with a connected 79-bed nursing home serving west central Iowa. The hospital will migrate to Expanse from MEDITECH 6.15 in the acute and ambulatory settings. Navin Haffty will provide MEDITECH Expanse project management, ambulatory, acute clinical and revenue cycle leads, subject matter experts and physician trainers to support the implementation.
William Bee Ririe Hospital Selects Navin Haffty for MEDITECH Expanse Migration Support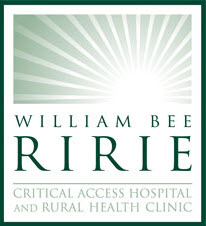 William Bee Ririe Hospital has selected Navin Haffty to support its migration from CPSI to MEDITECH Expanse (under the MaaS model). Located in Ely, Nevada, the site serves the local community as a critical access hospital providing a clinic and 24×7 emergency room. The hospital has earned The Joint Commission Gold Seal of Approval and is the only COLA accredited hospital laboratory in rural Nevada. Navin Haffty's Expanse Lab subject matter expert will review the Lab charge description master (CDM) in CPSI for extraction and assist in the MEDITECH build, and work with the revenue cycle and Lab specialists using the MEDITECH MaaS Expanse build and testing methodology specific to the CDM build.
Other New Projects
CIRACET Corporation, Ponce, PR – MEDITECH Expanse Support
Emanate Health, West Covina, CA – Charge Capture / Proration Assessment
Frederick Memorial Hospital, Frederick, MD – Oncology Pre-load of Patient Charts
Grand River Hospital District, Rifle, CO – Expanse PP 26 Upgrade Assistance
Lake Regional Health System, Osage Beach, MO – 6.15 HIM/SCA Trainer
Quick Notes
Back to Top
Starting this fall, MEDITECH Expanse customers in the U.S. can empower patients to share data from their iPhone's Apple Health app with their care providers.
Learn how Stillwater Medical Home Health Services made its home health data actionable.
Calendar of Events
Back to Top
MEDITECH Conferences
MEDITECH 2021 Physician and CIO Forum
September 29-30 (hybrid)
MEDITECH announced new dates for the 2021 Physician and CIO Forum. This will be a hybrid event, held at MEDITECH's Foxborough, MA conference center with a virtual option. Vaccinated healthcare professionals are invited to attend in person with CDC guidance being followed. The agenda is taking shape with four tracks of education sessions geared towards specific audiences: acute, ambulatory, Canadian and CIO. New this year, physicians attending the featured lunch hour session will receive 1.0 of continuing medical education (CME) credit. Click here to register.
MEDITECH Webinars (all times listed in Eastern)
Expanse Patient Care
June 22, 2:00 PM | 30 min.
Get an inside look at the intuitive, workflow-driven tools nurses use during their shifts to coordinate care, monitor patient populations, and ensure quality outcomes.
Expanse Oncology: The Next Evolution of Expanse
June 23, 2:00 PM | 60 min.
As the volume of cancer patients increases, oncology care teams are challenged with optimizing efficiency while providing seamless care. Learn how MEDITECH's Expanse Oncology includes the personalization and mobility of Expanse's web-based physician tools.
Virtual Care
June 24, 2:00 PM | 60 min.
Learn how patients can interact with their providers and health records via the Patient Portal through Pre-Registration, Health Tracker, Appointment Booking, and Virtual Visits.
Business and Clinical Analytics
June 29, 2:00 PM | 60 min.
This webinar provides an in-depth look at how MEDITECH's Business and Clinical Analytics (BCA) can help your organization increase efficiency, measure progress, and improve its clinical, financial, and operational performance.
Doctors' Hours: CLPP Clinician Advisor Series Q & A
Louis Dandurand, MD (Emergency)
Tuesday, July 13 at 1 p.m. – Register
Bryan Bagdasian, MD, MMM (Acute)
Tuesday, August 3 at 12 p.m. (Eastern) – Register
Deborah Harrigan, MD (Ambulatory)
Tuesday, September 28 at 12 p.m. (Eastern) – Register
Navin Haffty/Engage Careers
Back to Top
Navin Haffty/Engage is actively seeking individuals with strong implementation and consulting experience with MEDITECH Ambulatory, Expanse Home Health, Human Resources/Payroll Personnel, and Expanse project managers. Those with strong experience with multiple applications are in high demand. We offer an outstanding compensation package and a workplace culture that values each of our employees. If you are interested in joining Navin Haffty/Engage to be #BetterTogether, please email us at recruiting@navinhaffty.com to set up a time to discuss opportunities.
Client Job Board
Back to Top
Navin Haffty/Engage offers the client job board as a free service to the MEDITECH community.
Job Seekers: If you are interested in exploring positions at other organizations, visit the client job board section of our website often. Feel free to refer colleagues!
Recruiters: If you would like to include your organization's listing on the client job board, please email the job description and candidate application instructions to Lauren Iacovelli. No recruiting firms, please.