June 2020
Thoughts From Our President
Back to Top
On May 26, KLAS published a new report: "Clinical Optimization Services 2020," in which NHA was named one of the top five companies providing these services, and the only MEDITECH consulting company included. NHA was recognized for excellence in application enhancement, which KLAS defines as optimizing systems to support better workflows. The consistent, ongoing recognition we receive from independent third parties such as KLAS, fueled by our clients' direct feedback, continues to inspire our entire team to work diligently to achieve our mission of maximizing the value of the MEDITECH EHR. Thank you to all of our clients that take the time to share their NHA experiences with others.
John Haffty, President
Navin, Haffty & Associates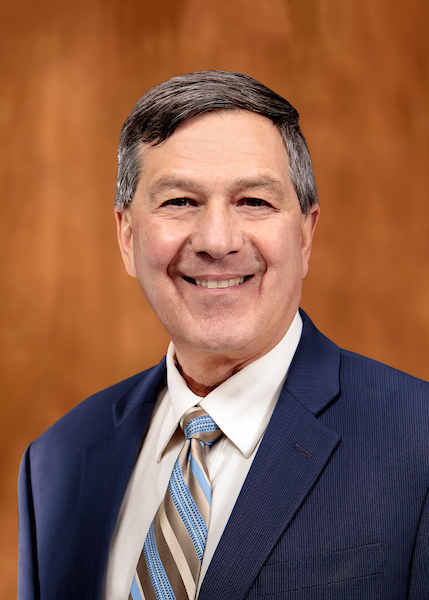 COVID-19 Readership Survey
Back to Top
In last month's newsletter we included a survey to gauge how the COVID-19 pandemic is affecting our readers. We asked about the top issues you are facing, at two specific points in time: pre-COVID versus present time.
With no surprise, respondents indicated a substantial increase to their concerns about patient and staff safety. Also weighing more heavily on respondents' minds are budgets, IT project delays and EHR maintenance. Respondents presently have less concern about cybersecurity and IT staff capacity/availability.
Thank you to our survey participants, primarily IT and clinical department management and hospital executive leadership.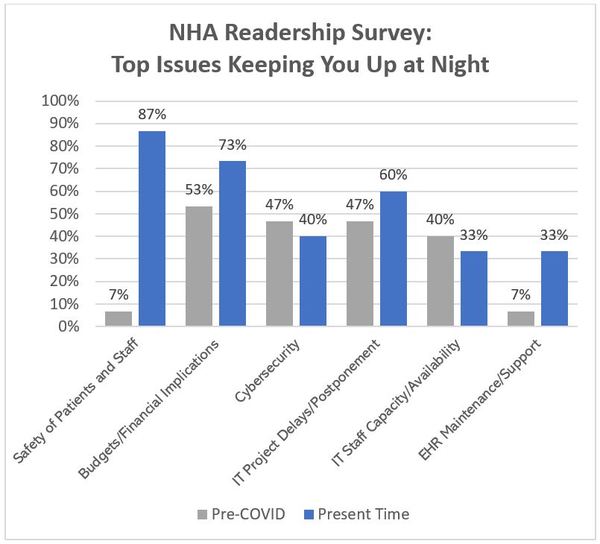 Thoughts and feedback are welcome.
Canadian Corner
Back to Top
Meet Erin Mueller, Director of Business Development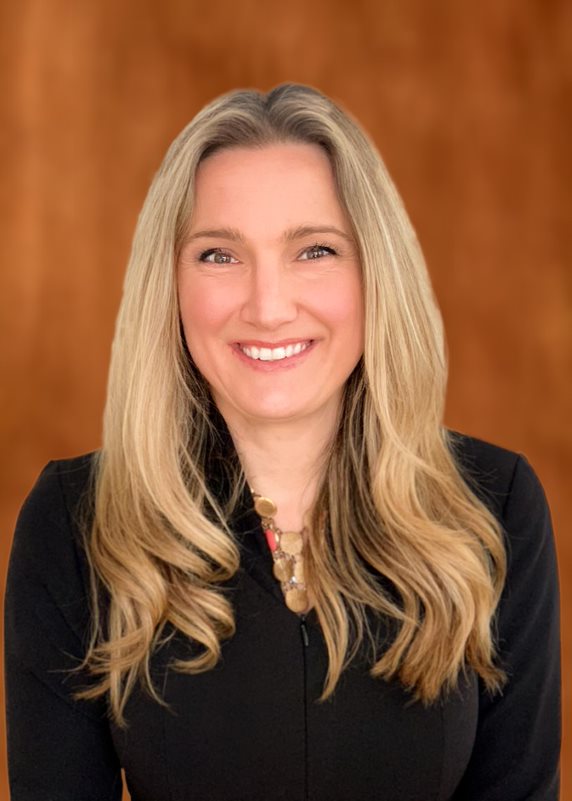 Erin Mueller has two decades of experience as a senior sales and marketing healthcare IT professional, focusing on delivering MEDITECH information technology solutions to organizations across North America. Prior to NHA, Erin worked at MEDITECH where she gained an in-depth understanding of the MEDITECH platforms, solutions and client usability. She held various leadership positions working collaboratively with MEDITECH's premier clients to optimize their systems and share successes. As Director of Business Development for Navin, Haffty & Associates of Canada, she is committed to the goal of providing industry leading MEDITECH consulting services to support healthcare organizations across Canada. Connect with Erin on LinkedIn, or email her at emueller@navinhaffty.com.
NHA Successfully Implements MEDITECH Expanse Acute and Ambulatory for Holland Bloorview Kids Rehabilitation Hospital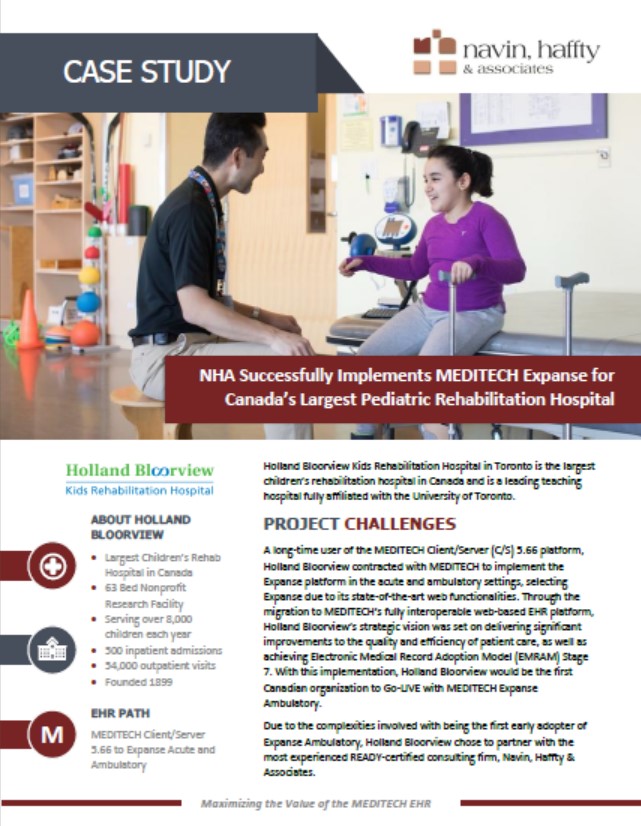 ​NHA is pleased to share our newly published case study detailing the successful implementation of MEDITECH Expanse for Canada's largest pediatric rehabilitation hospital, Holland Bloorview Kids Rehabilitation Hospital of East York, Ontario. Holland Bloorview is a 63-bed nonprofit research facility serving over 8,000 children each year. A long-time user of the MEDITECH Client/Server platform, the hospital opted to upgrade to MEDITECH's Expanse platform in the acute and ambulatory settings, with the strategic vision of significant improvements to the quality and efficiency of patient care, and achieving Electronic Medical Record Adoption Model (EMRAM) Stage 7. Due to the complexities involved with being the
first adopter of Expanse Ambulatory in Canada
, Holland Bloorview chose to partner with the most experienced READY-certified consulting firm, NHA.
e-Health 2020 Virtual PopUp Conference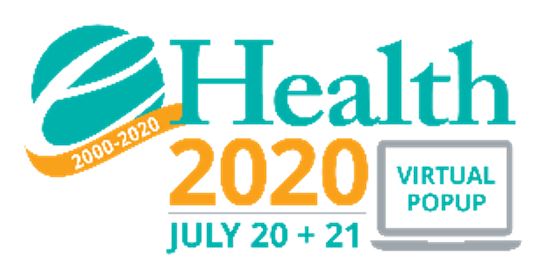 e-Health has opened registration for its first-ever Virtual PopUp conference scheduled for July 20-21. Early bird pricing is available through June 30. Click here to view the program at a glance or to register.
MUSE JAM Session: Supporting Clinical Service Ramp-up
On June 2, Sam Fielding, CIO of Southlake Regional Health Centre, facilitated a MUSE JAM Session entitled "Supporting Clinical Service Ramp-up in a Time of COVID-19." This was session 1 of a series covering technology and operational challenges hospitals need to address as they resume clinical services. Click here to view the recording (a MUSE log in is required).
Stay Connected with NHA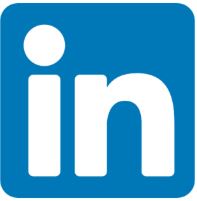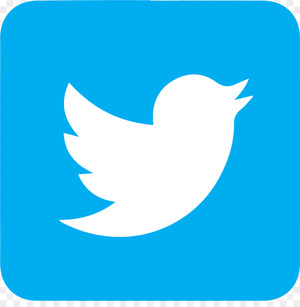 We invite you to share our newsletter with your peers and encourage them to subscribe. We also welcome everyone to become a member of our social media community. Click here to join us on Twitter and LinkedIn.
The Cures Act – Implications for Hospitals and Clinics
Back to Top
Regulations to support the 21st Century Cures Act (Cures) were proposed in the spring of 2019. The proposed regulations pushed the goal to make interoperability pervasive and seamless, while providing patients and consumers unfettered access to their records and information. There was resistance to a number of these proposed regulations, and it took a year before the Final Rule was announced on March 9 and published in the Federal Register on May 1, 2020.
The COVID-19 pandemic is demonstrating the ability to quickly access patient information and records from all sources is paramount to being able to deliver the best possible patient care. Although the pandemic delayed Final Rule publication, CMS and ONC recognized interoperability as critical for proceeding with pandemic work. These two agencies announced deadline delays to a number of requirements by three months (ONC), and six months (CMS).
Cures affects almost all Medicare players including hospitals/clinics, providers, EHR vendors, HIEs/HINs, federal/state agencies, payers, and patients. Each of these players has unique requirements, such as a standardized nationwide data network (Trusted Exchange Framework and Common Agreement [TEFCA]) for HINs and HIEs, and, when requested by patients, provision of claims data by payers.
The following areas will require changes on the part of hospitals, clinics and providers. Many of these requirements are dependent on MEDITECH completing and certifying system changes, but sites should begin planning in order to comfortably meet deadlines. Please note the following list is not exhaustive.
All new APIs will need to be built on the FHIR 4.0.1 base standard. Although not required, hospitals and clinics with existing applications functioning in the interoperability area should consider using version 4.0.1 in order to avoid future incompatibilities due to version differences
Information blocking requirements take effect November 1, 2020 for all Cures players (including EHR vendors, hospitals, clinics and HIEs). Examples of information blocking for hospitals and clinics include:

Imposing restrictions on data access and use by authorized users
Creating or transmitting non-standard CCDs
Pricing/fees in excess of actual costs
Information blocking rules also remove restrictions on hospitals/clinics from sharing information related to their specific EHR, including all forms of communication (e.g., creating videos or screenshots of the production EHR).
Without getting into detail, there are eight exceptions directed towards technical situations, fees, and allowing common sense restrictions to protect patient safety.
Finally, starting in late 2020, and using 2019 data, CMS will publicly report providers and hospitals that may be information blocking, as well as providers who do not provide digital contact information (e.g., Direct Addresses, FHIR API endpoint). This last requirement is needed in order for hospitals to meet the requirement for transmitting a patient's ADT on admission.
The content of the Common Clinical Data Set (CCDS) will be expanded and renamed to the U.S. Core Data for Interoperability (USCDI), with hospitals and clinics required to be in production by May 1, 2022. Data class and element additions include:

Clinical notes in structured format and unstructured text
Provenance (author, date/time, organization)
Pediatric vital signs
Additional demographic information (e.g., previous addresses, email)

In the long-term, all patient Electronic Health Information (EHI) contained in the EHR (structured or unstructured) must be accessible by the patient

An ancillary benefit of this is hospitals may perform multi-patient extractions of data for data analyses, and complete data extraction when moving to a new EHR

On patient admission, discharge or transfer, all Medicare and Medicaid hospitals (including CAHs and psychiatric hospitals) will be required to transmit a notification of the event to other facilities and providers. This requirement has a deadline of November 1, 2021, and will require a fair amount of effort to develop and implement the associated workflows
For patients enrolled in Medicare and Medicaid, states will need to send daily patient updates to CMS starting April 1, 2022. This requires daily updating to states by hospitals and clinics
Facilities will be required to implement stringent privacy and security functions (deadlines TBD):

Two factor user authentication
Data encryption
Patient matching methodologies based on future CMS recommendations for improvement
Compliance with the HIPAA Breach Notification Rules to include all players, regardless of their status as a covered entity or business associate
Ban on transmission of health information to or from sources outside the U.S.
With the mandated changes, sites should consider revising HIPAA policies and business associate agreement (BAA) language to reflect the security and privacy requirements of Cures, as well as the increased distribution of patient information.
The Cures requirements mentioned above are directed primarily to hospitals and clinics. EHR vendors, payers, and HIEs/HINs planning on becoming part of TEFCA have additional conditions to meet. Stay tuned for future articles where we will outline how the new major requirements affect end users.
NHA Client News
Back to Top
We are pleased to announce we have been selected by the following organizations for their upcoming projects:
Brooks Rehabilitation Hospital, Jacksonville, FL – Ambulatory Implementation
Emerson Hospital, West Concord, MA – Pharmacy – PulseCheck Support
Great Falls Clinic Hospital, Great Falls, MT – Expanse Ambulatory Assessment
Intensive Specialty Hospital, LLC, Shreveport, LA – Lab Analyzer Build and Custom Revenue Reports
Nathan Littauer Hospital & Nursing Home, Gloversville, NY – Expanse Implementation with Ambulatory
Valley Presbyterian Hospital, Van Nuys, CA – MEDITECH Biofire Interface
Quick Notes
Back to Top
MEDITECH recently published The Innovators: MEDITECH Customers in Action, a booklet of stories of how progressive healthcare organizations use their EHR to improve processes, quality and patient outcomes
MEDITECH's Carol Labadini recently posted a blog about how MEDITECH and its customers are embracing innovation and virtual training in a pandemic
MEDITECH's Senior Marketing Solutions Manager Pam Crandall writes about providing communication support for patients during COVID-19
Remote EHR Implementation Enables MEDITECH Organizations to Go LIVE Amid COVID-19 Pandemic
Newton Medical Center uncovers COVID-19 insights with MEDITECH's BCA solution
Google and HCA announce the National Response Portal for Tracking Disease Hot Spots (Updated)
Calendar of Events
Back to Top
Conferences
2020 Nurse Forum: Lighting the Way through Innovation 
June 17-19 (online)
Due to the COVID-19 pandemic, the 2020 Nurse Forum will be virtual. Registration is open and keynote speakers have been announced.
**Response to this event has been tremendous with over 400 facilities registered from healthcare organizations around the world.**
2020 Physician and CIO Forum
Foxborough, MA
September 16-17
Save the date. More information coming soon.
MEDITECH Webinars (all times listed in Eastern)
Practice Makes Perfect with Expanse Ambulatory
June 16, 2:00 PM | 60 min.
Learn how Expanse Ambulatory Practice Management drives revenue while improving the patient experience.
Expanse Patient Care
June 24, 2:00 PM | 30 min.
Learn how Expanse Patient Care targets workflows and specialized needs, in addition to providing the tools clinicians need to manage patient care safely, efficiently, and effectively.
The Physician Experience with MEDITECH Expanse: Ambulatory
June 30, 2:00 PM | 60 min.
See how MEDITECH's Ambulatory solution is a fully integrated part of the Expanse EHR, designed specifically for the office setting, with guidance from MEDITECH's own practicing physicians.
Clinical Leadership Preparedness Program (CLPP) Executive Webinar Series
These sessions – open to all platforms – target busy physician leaders and executives who want to learn more about the role physicians play in an implementation and techniques for engaging physicians throughout the implementation process.
CLPP Clinician Advisor Series Q&A
Presented by:
Louis Dandurand, MD (Emergency) – Tuesday, July 14 at 12:00 PM –  Register
Bryan Bagdasian, MD, MMM (Acute) – Tuesday, August 4 at 12:00 PM – Register
Visit MEDITECH's new COVID-19 Webinars page for additional offerings.
NHA Careers
Back to Top
In these unprecedented times, NHA's recruiting team continues to connect with dedicated individuals who are looking to the future of healthcare IT. If you are a MEDITECH professional interested in consulting, please email us at recruiting@navinhaffty.com to set up a time to discuss future opportunities.
Client Job Board
Back to Top
NHA offers the client job board as a free service to the MEDITECH community.
Job Seekers: If you are interested in exploring positions at other organizations, visit the client job board section of our website often. Feel free to refer colleagues!
Recruiters: If you would like to include your organization's listing on the client job board, please email the job description and candidate application instructions to Lauren Iacovelli. No recruiting firms, please.