July 2021
Thoughts From Our President
Back to Top
The recent announcement by MEDITECH that Michelle O'Connor has been named president and CEO represents a smooth and gracefully uneventful transition from Howard Messing. In their 52 years, Michelle becomes only the fourth person to lead MEDITECH, with each being a carefully planned and orchestrated change representing a consistency that has allowed the company to maintain its focus on customers and avoid disruption.
As we have observed, this change has been in the works for several years, with Michelle steadily taking on additional responsibilities beyond her leadership of the development division. Steady leadership and consistency matter! As many of us have experienced, leadership turnover can cause a change in focus and priorities that impact customers and staff. We want to recognize and celebrate this quiet transition; it assures the community that MEDITECH will continue on its established path. We believe in Michelle's abilities to lead MEDITECH to many future successes.
In contrast, we note the announcement of the resignation of Cerner's president and CEO without an heir apparent. Concerns about changes, disruptions and adverse impacts have already been made public by employees and clients.
John Haffty, President
Navin Haffty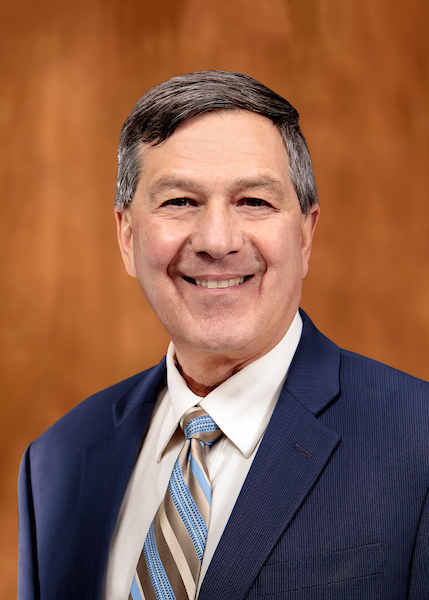 Cybersecurity Preparedness Survey: Results
Back to Top
With hospital cybersecurity in the news on a daily basis, Navin Haffty/Engage took a pulse check of the MEDITECH community's response and preparedness around this topic. The results of our survey are in and we are pleased to share the results. Thank you to all who took the time to respond.
Do you have an in-house or external cybersecurity service/capability?
The majority of sites (56%) are using a combination of in-house and external services.
Are you planning to make investments in cybersecurity in the next 12 months?
50% of respondents indicated a future investment in vulnerability management, 27% in medical device security management and 22% in managed security services.
What solution do you have in place for medical device security?
50% of respondents reported having no solution in place for medical device security.
Do you have internal tools/hardware dedicated to network security or endpoints (endpoints defined as workstations, laptops, desktops and servers)?
As expected, most sites are armed with anti-virus, endpoint detection and response, firewalls, and to a lesser extent security information and event management (SIEM). 50% reported having vulnerability management in place.
What MEDITECH platform are you currently running?
The majority of respondents are running the latest platforms (39% on Expanse and 33% on 6.x), with 22% running Client/Server.
Is your environment on-prem or hosted?
How many beds in your hospital?
35% 101-200 beds
24% 1-25 beds
18% 401+ beds
12% 76-100 beds
11% other
If you would like more information on our survey, or would like to discuss your cybersecurity plan with us in detail, contact us at info@navinhaffty.com.
MEDITECH's Expanse Summer Showcase (Virtual)
Back to Top
MEDITECH's virtual Expanse Summer Showcase is a unique opportunity to learn about MEDITECH's extensive EHR offerings. It will feature two days of LIVE product demonstrations and one-on-one executive meetings.
Tuesday, August 10, 11:40 a.m. – 4:00 p.m. (Eastern)
Wednesday, August 11, 9:00 a.m. – 3:00 p.m. (Eastern)
MEDITECH is offering four distinct tracks for demonstration sessions: CFO, CNO, Patient Engagement, and CMIO. Click here for full detail and to register.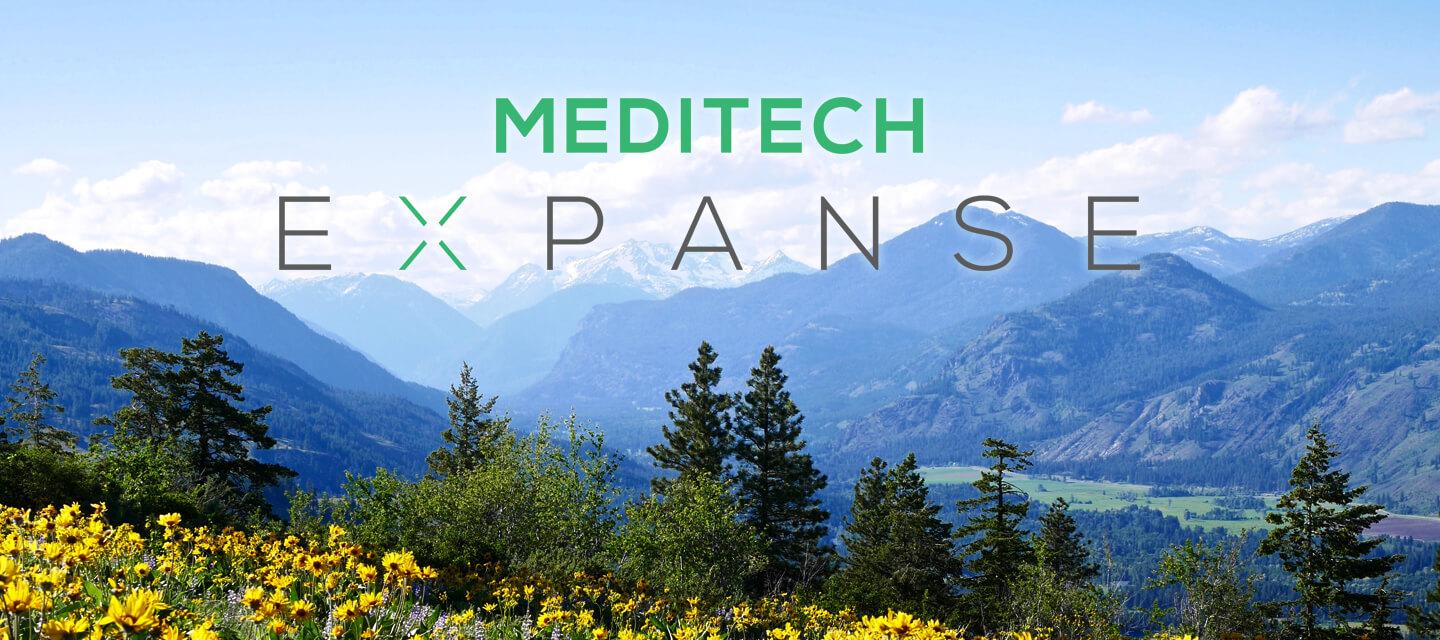 MEDITECH 2021 Nurse Forum Recap
Back to Top
MEDITECH's virtual Nurse Forum was held June 16-18. It is interesting to note the vast majority of hospital presenters are current or former Navin Haffty/Engage clients, from the U.S. and Canada, showcasing their success with the MEDITECH EHR.
MEDITECH AVP Cathy Turner, a nurse herself, initiated this Forum years ago specifically for nurses, and we are pleased she remains the driving force behind its success. She did an excellent job of introducing and coordinating the event, making participants feel welcomed and involved.
The theme "Setting the Pace" focused on giving time back to nurses, easing their minds, and practicing with confidence through the utilization of Expanse Patient Care.
You may view the entire library of MEDITECH's Nurse Forum presentations here (a MEDITECH log in is required). Here are some highlights:
Expanse Patient Care: The Best Care Humanly Possible
This session focuses on how the MEDITECH system was leveraged by facilities throughout a very difficult year. The panel shared stories from the pandemic and how the MEDITECH EHR provided benefit. Many had to change workflows spur of the moment based on the situation at hand, with each facility able to quickly make system changes due to its flexibility. Panelists include representatives from Expanse Patient Care early adopter sites: Major Hospital (Indiana), Lane Regional Medical Center (Louisiana), and King's Daughters Medical Center (Mississippi).
Engaging with Patients: Innovative Care Delivery
Moderated by MEDITECH AVP Cathy Turner, this session includes panelists from Avera Health (South Dakota), Brooks Rehabilitation Hospital (Florida), Lawrence General Hospital (Massachusetts) and Beth Israel Deaconess Hospital Plymouth (Massachusetts), each sharing Expanse EHR innovative use cases.
Looking for the Light: Efficiency through Informatics
This session features panelists from Avera Health (South Dakota) discussing how Avera took the approach of centralizing in order to enhance clinical support for the Expanse EHR across the entire health system.
Precision Medicine in the EHR: Promise of Genomics
This session highlights the power of MEDITECH's new genomics product from the viewpoint of the clinical director at Frederick Health and MEDITECH's project manager for the genomics solution.
Lastly, don't miss Cathy Turner's post-event blog, MEDITECH's Nurse Forum 2021: From "New Normal" to "Better than Normal."
Solving Healthcare Challenges with Cloud-Based Managed Services
Back to Top
On-premises hosting has been the most popular deployment environment for electronic health record (EHR) delivery for many years. However, organizations that continue to ignore the benefits of cloud hosting are putting themselves at a significant disadvantage in terms of data security, scalability, cost, and stakeholder satisfaction.
Gartner reports that by 2022, 75 percent of all healthcare provider organizations will have a formal cloud strategy in place*. At the same time, cybersecurity threats are on the rise and data extortion attempts are now occurring in at least 70 percent of all ransomware attacks on healthcare organizations. Cloud hosted solutions can protect hospitals against the dual threats of hacking and data breaches while defending against physical threats such as fire and water.
Transitioning to the cloud offers lower fixed costs without the need for a three-to-five-year refresh cycle. Cloud hosting also ensures healthcare IT professionals can focus on bringing innovation and value to the patient experience with a predictable fee, rather than the inherent cost variability associated with managing data centers.
As technology continues to evolve, hospitals need flexible EHR platforms that can be customized and scaled to meet specific business needs quickly and easily. A custom strategy will provide the resource flexibility to meet the specific needs of your hospital—all while providing managed 24/7 custom support and IT coverage.
Click here to download our white paper on cloud hosting benefits.
*Pessin, G. (2020, February 27). Healthcare provider CIOs: Create your cloud strategy in 2020. Gartner.
https://www.gartner.com/en/documents/3981487/healthcare-provider-cios-create-your-cloud-strategy-in-2.
Meet with Navin Haffty/Engage and Tegria at HIMSS21
Back to Top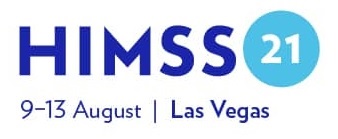 The HIMSS21 Global Health Conference & Exhibition is being held in Las Vegas (as well as virtually) from August 9-13. Tegria and all of its entities, including Navin Haffty/Engage, will have a strong presence. Tegria is also an on-demand sponsor of the Global Digital Conference, where we will have additional thought leadership presentations, podcasts and presence.
Meet with us at HIMSS!
Navin Haffty/Engage is offering free one-hour strategy sessions with our clients and prospects. Click here to sign up to meet with our executives and learn how Navin Haffty/Engage provides a complete MEDITECH solution for your EHR.
Don't miss our lightning session!
Migrating to the cloud brings significant benefits in security, scalability, cost, and stakeholder satisfaction. In this lightning session we tell the story of Louisiana's Beauregard Health System, which successfully transitioned its MEDITECH Expanse implementation to the cloud despite the pandemic and not one, but two hurricanes.
Beauregard Health: The Cloud, COVID, 2 Hurricanes
Lightning Session, Wednesday, August 11, 11:15-11:35
Location: Sands Hall D, Booth 6639
Speaker: Chad Skidmore, Engage's Vice President of Technical Services
For more information or questions about our HIMSS presence, contact us at info@navinhaffty.com.
Canadian Corner
Back to Top
Expanse Traverse Supports Provincial Interoperability Strategies
Traverse, MEDITECH's Expanse interoperability solution, provides an EHR-to-EHR interoperability solution that puts the full patient story at clinicians' fingertips. With Traverse, providers have all the components needed to easily follow patients across health systems and care environments, resulting in a better experience for all. Traverse supports provincial interoperability strategies, as well as the Ontario Health Team (OHT) initiative.
For Canadian customers, MEDITECH is offering a session highlighting Traverse at its virtual Expanse Summer Showcase, August 10-11. Click here for full detail and to register.
Quick Notes
Navin Haffty is Hiring
Navin Haffty continues to expand our commitment to MEDITECH's Canadian clients. We are pleased to have recently added new team members in Canada and plan to continue our initiative to grow our team here. Navin Haffty employs the most experienced MEDITECH consultants in North America and is looking to complement our team with Canadian-based resources.
MEDITECH Ambulatory Lead – Canada: Navin Haffty is looking for strong lead consultants with experience in MEDITECH's practice management clinical and billing software. Join the leading MEDITECH consulting company to support our clients in the implementation of MEDITECH Ambulatory applications.
MEDITECH Expanse Clinical Lead or Subject Matter Experts – Canada: Navin Haffty is looking for strong clinical resources with proven implementation experience with MEDITECH Expanse. Are you a clinician able to communicate effectively, with expert application knowledge, who enjoys leading projects in a fast paced and energetic team environment?
Navin Haffty is also actively seeking experienced MEDITECH Expanse project managers, leads and subject matter experts. Experience in Oncology, Ambulatory, Patient Accounting and Surveillance is highly valued.
Are you ready to join the team at Navin Haffty? Contact us at recruiting@navinhaffty.com.
We invite you to share our newsletter with your peers and encourage them to subscribe. We also welcome everyone to become a member of our social media community.
Connect with Navin Haffty on Twitter and LinkedIn
KLAS Comments
Back to Top

We are pleased to share the following KLAS comments from our clients:
"Navin Haffty has been very good. We are a unique facility in the specific areas that we offer, so they have had to learn why we are different on the fly and change and adapt to those things. That has been good. They have listened well. A lot of times, firms think they know everything. However, they really need to listen to our story and then take that back. I have nothing negative to say about our partnership with Navin Haffty."
– Director
"Our project manager has been outstanding. They are on top of things and very easy to have discussions with. I feel like they are dedicated to us. I am not in line with somebody else."
– Director
Navin Haffty/Engage Client News
Back to Top
Go-LIVE Announcements
We are pleased to congratulate the following Navin Haffty/Engage clients on their MEDITECH Expanse Go-LIVEs:

Clarion Hospital went LIVE on July 1 with a migration to Expanse from MEDHOST in the acute environment. During the implementation, Navin Haffty provided project management, financial and clinical leads, customization for the build in the areas of LAB and Pharmacy, report writing, as well as testing, physician training and Go-LIVE support. Clarion is part of Butler Health System (Pennsylvania) which went LIVE on Expanse with Navin Haffty's assistance last November. Butler's implementation included migration from MEDITECH's MAGIC 5.67 platform to Expanse in the acute and ambulatory environments. Navin Haffty also assisted Clarion with its migration to Expanse Ambulatory from MEDENT, which went LIVE on April 1 of this year.

Fulton County Health Center of Wauseon, Ohio successfully went LIVE on June 14 with MEDITECH Expanse. Fulton County is a comprehensive health system with a critical access hospital, a 71-bed nursing home, and two medical office buildings, serving residents of Fulton County, Ohio and surrounding areas. Engage was pleased to partner on the MEDITECH Expanse implementation, consulting on the acute and ambulatory builds, and provide a dedicated resource for the health system's long-term care service. As part of the implementation, Fulton County completed Engage's PREP program – a pre-implementation planning methodology designed to prepare staff and system data for the conversion, streamlining the overall delivery. In addition, Engage supported Fulton County in building out the necessary infrastructure to support Expanse on-premises and provided staff augmentation services throughout the implementation.
New Projects
Community Memorial Health System, Ventura, CA – Informatics Assessment
Erie County Medical Center, Buffalo, NY – Proration Assistance
Frederick Memorial Hospital, Frederick, MD – Optimization and Custom Reports
Goshen Health, Goshen, IN – Expanse POC and 2.2 Implementation Coordinator
Lincoln Surgical Hospital, Lincoln, NE – Cloud Backup and Appliance Replacement
Mount Nittany Medical Center, State College, PA – Optimization
Oak Valley Hospital, Oakdale, CA – PCS/EDM/BMV Training Assistance
Palo Pinto General Hospital, Mineral Wells, TX – Cloud Back Up, Appliance Replacement and Infrastructure Support
Salinas Valley Memorial Healthcare System, Salinas, CA – Pharmacy Informaticist Assistance
Samaritan Health, Watertown, NY – Service Desk
San Luis Valley Health, Alamosa, CO – Expanse Application Support
Steward Health Care, Westwood, MA – Contract Management
University of Texas Health Science Center at Tyler (UT Health Northeast), Tyler, TX – MEDITECH to Epic Data Validation
White Plains Hospital Medical Center, White Plains, NY – MM/Charge Capture Assessment
Wooster Community Hospital, Wooster, OH – Report Writing
Wyckoff Heights Medical Center, Brooklyn, NY – BBK Training
Calendar of Events
Back to Top
MEDITECH Conferences
Expanse Summer Showcase
August 10-11
MEDITECH is hosting an Expanse Summer Showcase August 10-11 featuring two days of live product demonstrations and one-on-one executive meetings. Click here for full detail and to register.
MEDITECH 2021 Physician and CIO Forum
September 29-30 (hybrid)
MEDITECH announced new dates for the 2021 Physician and CIO Forum. This will be a hybrid event, held at MEDITECH's Foxborough, MA conference center with a virtual option. Vaccinated healthcare professionals are invited to attend in person with CDC guidance being followed. The agenda is taking shape with four tracks of education sessions geared towards specific audiences: acute, ambulatory, Canadian and CIO. New this year, physicians attending the featured lunch hour session will receive 1.0 of continuing medical education (CME) credit. Click here to register.
MEDITECH Webinars (all times listed in Eastern)
A Physician's Experience with Expanse Emergency Department
August 17, 2:00 PM | 60 min.
This high-level demonstration will show you how MEDITECH's Emergency Department solution helps ED physicians quickly manage and prioritize patient needs from one central tracker.
Expanse Patient Care
August 18, 2:00 PM | 30 min.
Get an inside look at the intuitive, workflow-driven tools nurses use during their shifts to coordinate care, monitor patient populations, and ensure quality outcomes.
Expanse Population Health
August 24, 2:00 PM | 45 min.
Learn how MEDITECH helps your organization effectively analyze trends and risks in your community, engage patients to actively participate in their care, and capitalize on patient data even beyond the EHR.
Doctor's Hours Webinars
High Availability SnapShot 
Presented by: Bryan Bagdasian, MD, MMM
Wednesday, August 11 at 11 a.m. – Register
Virtual Visits Now and in the Future
Physician Panelists:
Deborah Harrigan, MD, Northeastern Vermont Regional Hospital
Upendra Thaker, MD, Mount Nittany Medical Center
Thursday, August 26 at 12:30 p.m. – Register
Doctors' Hours: CLPP Clinician Advisor Series Q & A
Bryan Bagdasian, MD, MMM (Acute)
Tuesday, August 3 at 12 p.m. – Register
Deborah Harrigan, MD (Ambulatory)
Tuesday, September 28 at 12 p.m. – Register
Louis Dandurand, MD (Emergency)
Tuesday, October 26 at 12 p.m. – Register
Navin Haffty/Engage Careers
Back to Top
Navin Haffty/Engage is actively seeking individuals with strong implementation and consulting experience with MEDITECH Ambulatory, Expanse Home Health, Human Resources/Payroll Personnel, and Expanse project managers. Those with strong experience with multiple applications are in high demand. We offer an outstanding compensation package and a workplace culture that values each of our employees. If you are interested in joining Navin Haffty/Engage to be #BetterTogether, please email us at recruiting@navinhaffty.com to set up a time to discuss opportunities.
Client Job Board
Back to Top
Navin Haffty/Engage offers the client job board as a free service to the MEDITECH community.
Job Seekers: If you are interested in exploring positions at other organizations, visit the client job board section of our website often. Feel free to refer colleagues!
Recruiters: If you would like to include your organization's listing on the client job board, please email the job description and candidate application instructions to Lauren Iacovelli. No recruiting firms, please.