July 2020
Thoughts From Our President
Back to Top
We want to recognize COVID-19 has disrupted virtually every hospital and clinic in the U.S. and Canada, and most of us are making the best decisions that can be made given the unprecedented nature of this virus. NHA is making judgments regarding consultant travel with the utmost concern for our clients and staff. While realizing some services are best performed in person, travel to client sites adds to the risk of unintentionally spreading the virus. NHA has put in place the following guidelines for our consultants when on-site presence is essential:
Follow our clients' health and safety protocols, including mask requirements
Complete a daily self-health assessment, including a temperature check
Do not enter a client facility if not feeling well
Follow social distancing guidelines
We expect consultant travel to be limited to essential events for the time being. As much as we all value the in-person experience, the safety and health of our clients and our staff remains a priority.
We welcome the opportunity to compare experiences and thoughts with clients and friends and invite you to reach out to me or any member of our staff.
Wishing you a safe summer and hoping you find some time to wind down and recharge.
John Haffty, President
Navin, Haffty & Associates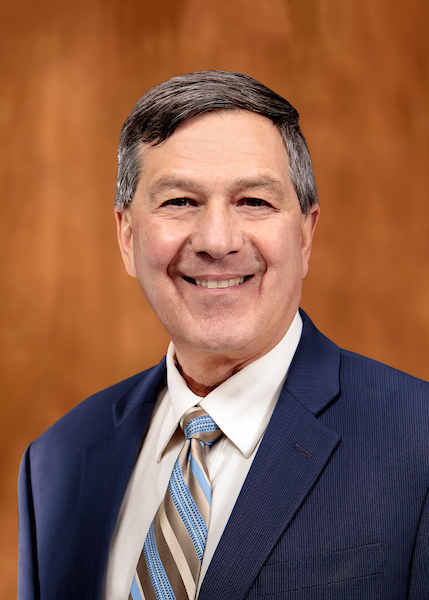 Benefits of MEDITECH Surveillance for Tracking At Risk Patients
Back to Top
MEDITECH has a great tool for establishing a house-wide view of all patients with or at risk for COVID-19 or other infectious diseases. The Surveillance solution for the Expanse platform is a rules-based engine that identifies patients house-wide meeting a certain condition based on specific criteria as defined by your organization. Surveillance boards display clinical data to assist clinicians with decision making, with watchlists displaying an "at a glance" patient listing and corresponding flags for those meeting the criteria. Watchlists can be specific for COVID-19 or can be combined with other watchlists, including sepsis or other infectious diseases.
MEDITECH has designed three ready to use COVID-19 profiles (sites may opt to customize):
"At Risk" Profile – includes patients who had been exposed through travel to high risk countries or are experiencing symptoms.

Patients qualify for the "at risk" profile based on the screening assessment done at the point of entry into the healthcare system, whether through ED triage, inpatient admission, or other means, or if a COVID-19 risk special indicator is present. Special indicator alerts can be displayed on nurse and/or physician status boards for those deemed at risk.

"Testing Ordered" Profile – includes patients with an outstanding COVID-19 test order at the lab.

If the physician suspects COVID-19, the presence of a lab order qualifies the patient for this profile.

"Confirmed" Profile – includes patients with a positive confirmed test result or associated problems entered on problem list.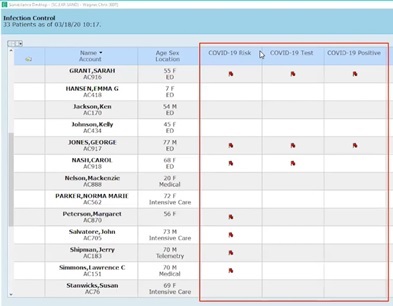 Once a patient hits a profile, real time notifications can be sent to front line clinicians either through status boards or through notification software.
The three COVID-19 surveillance profiles can be grouped together on a surveillance watchlist for tracking. In the example above, the COVID-19 profiles are included on an Infection Control watchlist. Additional detail can be added to the watchlist, including date and time stamps for when the patient first qualified for the list, and/or to indicate how long the patient has been on a watchlist.
Surveillance provides drill down options from the patient listing for clinicians to retrieve additional patient information. From the watchlist there is a "go to" hyperlink to the associated PCS status board. Status boards can include surveillance alerts, which link to the profile criteria screen that displays which profile(s) the patient qualified for, and any qualifying values. A free text area provides the opportunity to enter an action plan or next steps.
As a MEDITECH customer, your site has access to recordings and instructions on building profile rules. As an example, here are screen shots of the build specifications for the "At Risk" COVID-19 profile.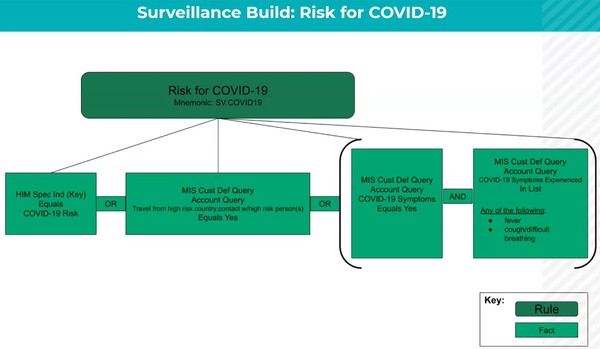 Engine Rule Dictionary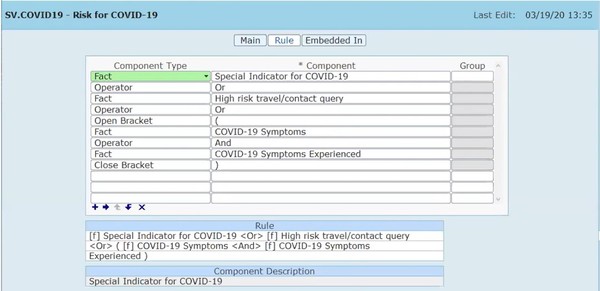 Not yet on Expanse? The Client/Server and MAGIC (5.x) platforms include similar functionality through Condition Lists, which also monitor patients house-wide. The workflow is slightly different and involves a manual component, where the system "suggests" patients meeting the established criteria, with the clinician determining if tracking is justified and then adding or excluding the patient from the watch population. The associated inclusion criteria dictionary can be built based on the site's specific criteria.
Visit MEDITECH's website for COVID-19 resources and thought leadership. Need help with building Surveillance profiles or Condition Lists? Contact your NHA representative or email us for expert advice and support.
MEDITECH 2020 Nurse Forum Recap
Back to Top
MEDITECH's virtual Nurse Forum was held June 17-19. Cathy Turner did an excellent job of introducing and coordinating the event, making participants feel welcomed and involved. Because of the virtual format, a record number of attendees were able to join from across the United States, Canada, and internationally. Chat and Q&A functionality of the video conference platform allowed for participant interaction with the speakers.
The theme "Lighting the Way Through Innovation" focused on Expanse solutions for nurses, with customers sharing their innovative strategies for delivering excellent patient care during these challenging times.
Three inspirational keynotes provided ideas for creative ways for nurses to cope with challenging situations under the lack of clear guidelines.
Here are some of the other presentations worth highlighting:
Introducing Expanse Patient Care
Expanse Patient Care introduces a new user interface to nurses and therapists similar to what is used by physicians, providing a consistent chart experience across care providers, with nurses and therapists able to see the same summary screen and same patient results/documentation. Widgets can be tailored and organized per a nurse's preference, maintaining focus on patient care. The system includes web-based ordering routines as well as updated functionality for entering home medications. A comprehensive and centralized discharge plan is included with involvement from all disciplines. MEDITECH's development team and designers worked directly with practicing nurses and therapists to understand the various roles in care settings. This contributed to creating a product that addresses workflow challenges.
Expanse Point of Care Implementation Strategies
This session reviewed the features of Expanse Point of Care (POC), including benefits, hardware, Go-LIVE and implementation overviews, and pointers. Staggered Go-LIVE/ implementation was discussed (as an alternative to big bang), providing the ability to focus Go-LIVE training and support on a specific subset of clinicians at one time. Functionality coming in a future release gives clinicians the ability to upload images into documentation automatically from a mobile device (being coded for Android devices initially with iOS to follow). The ability for batch documentation is being developed, which will allow for documentation on multiple patients simultaneously and elimination of repetitive steps on the part of clinicians.
A Nursing Narrative: Leveraging Technology in Times of Crisis
Three MEDITECH facilities and an RN (on leave from MEDITECH working in a COVID-19 center) described the innovative ways they made use of technology to manage the COVID crisis. Examples included the use of telehealth to provide virtual family visits, using Physician Mobile Rounding on shared devices to provide quick access to basic patient information to clinicians, and implementing agile change request processes to address rapidly changing patient needs. This was a discussion around the rapid evolution of telemedicine.
Ignited by the Pandemic: Telehealth and Virtual Visits
Avera Health described how they increased the use of MEDITECH Virtual Visits to continue to provide quality care to their rural clients, providing 45,000+ ambulatory care virtual visits to date. Advantages of the solution include a decrease in no show/canceled visits, increase in portal use, and decreased community exposure to COVID, with challenges noted as inequality in reimbursement, shortage of peripherals for home monitoring, and difficulty transitioning a telephone call into a virtual visit.
Demonstrations were held by MEDITECH on the following:
Acute Nursing using Expanse Patient Care
Surgical Services using Expanse Patient Care
Emergency Department Nursing using Expanse Patient Care
Virtual Patient Engagement
Links to MEDITECH's Nurse Forum Presentations:
Additionally, Cathy Turner posted a post-Forum blog noting her seven reflections on the event.
Thanks to the success of this year's forum, MEDITECH is considering offering some version of remote access for future events. The opportunity for such broad participation from sites otherwise not able to attend was a definite benefit to this year's virtual format. Thanks to MEDITECH for the innovative solution to these challenging times!
Canadian Corner
Back to Top
MEDITECH as a Service: The Leading EHR Platform for Scalability, Sustainability, Interoperability and Expandability
The Ontario Ministry's Digital Health transformation focuses on establishing Ontario Health Teams (OHTs) to scale up integration, with a group of providers and organizations clinically and fiscally accountable for delivering a full and coordinated continuum of care to a defined geographic population. OHTs seek to end hallway medicine by breaking down the barriers to allow providers to deliver improved, efficient, and integrated patient-centred care.
While MEDITECH as a Service (MaaS) embodies OHTs' goals and visions, these goals are not unique to Ontario. Healthcare ministries in other jurisdictions face the same challenges and have the same opportunities for enhancement as Ontario's healthcare system.
MEDITECH has been working with Canadian healthcare organizations since 1981 and truly understands the needs, financial challenges and restraints they face. "We are excited to introduce the first of its kind software as a service solution to the Canadian market," says Nick Palmieri, MEDITECH's Regional Sales Director of Canada. MEDITECH's MaaS solution delivers the first in Canada cloud-based solution, hosted by Google Cloud. MaaS offers a clinically sophisticated, fully interoperable, complete web-based platform across the care continuum and eliminates the need for costly data centers. Designed for rapid EMRAM achievement (Stage 6+), paired with a nominal upfront cost and a predictable monthly subscription fee, MEDITECH MaaS provides organizations with a quality, state-of-the art EHR at a sustainable cost, truly setting this solution apart from other vendor offerings.
In the new world where EHR technology is paramount to anticipating and accommodating provincial healthcare needs, MEDITECH and NHA provide the path to success you are looking for. Contact Erin Mueller today to discuss how MaaS can provide the road map to upgrading your current EHR solution to the award winning Expanse EHR.
More about MaaS
MaaS is a subscription-based offering that provides health systems with full access to MEDITECH's web-based EHR platform, Expanse. MaaS is specifically designed to reduce the complexity and cost of procuring, hosting, and maintaining a cutting-edge EHR system while improving organizational efficiency and ensuring quality patient care. This integrated solution set is obtained through a subscription, allowing organizations to make use of MEDITECH's industry leading EHR with an expedited implementation timeframe and simplified contracting.
Why Healthcare Organizations are Considering MaaS
MaaS gives organizations the flexibility to harness evidence-based content and manage their own clinical dictionaries, order sets, and change control processes.
MaaS is scalable to support community hospitals as well as multi-site, clustered, complex care networks, and can grow with your organization.
MaaS is customizable to enable organizations to select which clinical, specialty, and billing functionalities work best for them.
MaaS is interoperable with other vendor EHRs and EMRs.
MaaS is expandable across the continuum, including affiliated physician practices, long-term care, mental health facilities, and provincial initiatives.
MUSE JAM Sessions: Supporting Clinical Service Ramp-up
Sam Fielding, CIO of Southlake Regional Health Centre, recently facilitated session 2 of the MUSE JAM Session entitled "Supporting Clinical Service Ramp-up in a Time of COVID-19." This session covered integrating virtual visits into "normal" operations, complex workflows for virtual visits, the virtual visit registration process, and planned adoption of virtual care beyond video consultations. Click below to view the recordings (MUSE log in is required).
Session 1 from June 2
Session 2 from June 23
We invite you to share our newsletter with your peers and encourage them to subscribe. We also welcome everyone to become a member of our social media community. Click here to join us on Twitter and LinkedIn.
Meet Mark Valutkevich
Back to Top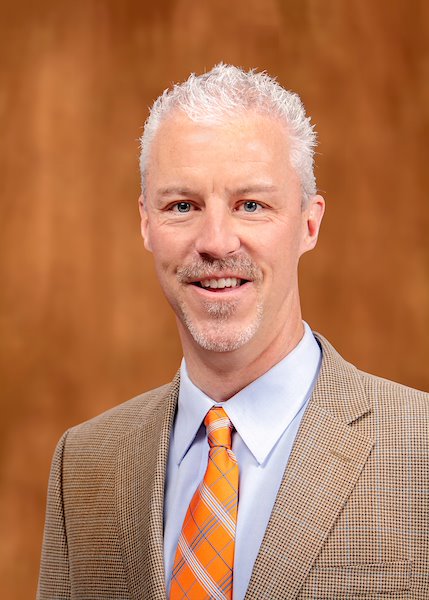 Mark Valutkevich has over 25 years of experience in the healthcare industry, the vast majority of which has been dedicated to delivering information technology solutions to organizations throughout North America and the UK. Prior to joining Navin, Haffty & Associates' business development team, Mark served as the project manager on a multi-facility, multi-state MAGIC to 6.x implementation. Throughout his career Mark has served in numerous leadership roles ranging from project manager to manager of consulting services. Preceding consulting, Mark served as an application specialist and supervisor at MEDITECH. Mark's in-depth knowledge, combined with his operational and delivery experiences, position him well in his current role as Executive Director of Business Development with Navin, Haffty & Associates.
As an integral member of the Business Development team, Mark's territory covers much of the upper Midwest – Iowa, Ilinois, Indiana, Michigan, Minnesota, Wisconsin – as well as Kentucky, Oklahoma and Virginia. His ability to build strong, trusted relationships with his clients goes beyond those borders as he has additional clients on the east and west coasts, due to networks he built from his early days in consulting.
When not working Mark can be found on the sidelines coaching his three children in a variety of sports – soccer, lacrosse and baseball. Mark is also an avid marathoner, having completed six marathons to date: Boston (2010 and 2011), Chicago (2016), New York City (2017), US Marine Corp (2018) and London (2019). Mark was scheduled to run the Berlin Marathon this September but that has been canceled due to the ongoing pandemic. Mark's goal is to complete the Abbott World Marathon Majors, which is a series consisting of six of the largest and most renowned marathons in the world. The races take place in Tokyo, Boston, London, Berlin, Chicago and New York City.
Connect with Mark on LinkedIn, follow him on Twitter or email him at mvalutkevich@navinhaffty.com.
Cures Act Article Date Correction
Back to Top
In the June 2020 newsletter Cures Act article, the deadline noted for the commencement of the requirement for hospitals to transmit a notification on patient admission/discharge/transfer was incorrect. The correct deadline is May 1, 2021, not November 1, 2021.
NHA Client News
Back to Top
We are pleased to announce we have been selected by the following organizations for their upcoming projects:
Frederick Memorial Hospital, Frederick, MD – 6.15 to Expanse Go-LIVE Support
Fulton County Medical Center, McConnellsburg, PA – Billing Training
George Regional Health System, Lucedale, MS – Meaningful Use Reporting Support and Training
Grand Island Regional Medical Center, Grand Island, NE – Go-LIVE Support and Training
Great Falls Clinic Hospital, Great Falls, MT – Expanse Ambulatory Assessment
Harlan County Health System, Alma, NE – MEDITECH 6.15 Optimization
Intensive Specialty Hospital, Shreveport, LA – Custom Revenue Reports
St. James Mercy Hospital, Hornell, NY – Scripting and Testing
Vidant Health, Greenville, NC – Priority Pack Update Implementation
Williamson Medical Center, Franklin, TN – Expanse DTS Testing Assistance
Wooster Community Hospital Health System, Wooster, OH – Pre-Expanse Clinical Assistance
Calendar of Events
Back to Top
Conferences
2020 Virtual Physician and CIO Forum
This year's Physician and CIO Forum will be online, September 15-17 from 10 a.m.-4:30 p.m. Eastern each day. Stay tuned for more detail, including the keynote speaker and agenda details. Click here to register.
MEDITECH Webinars (all times listed in Eastern)
Mastering the Physician Mindset with MEDITECH Expanse
July 23, 11:00 AM | 60 min.
See how MEDITECH Expanse offers physicians the modern, personalized workflows they deserve, through mobile web-based navigation.
COVID-19 Virtual Care Roundtable, Part 2
July 30, 2:00 PM | 90 min.
As a follow-up to the Virtual Care Roundtable webinar on April 29, MEDITECH is continuing the discussion with customers to find out how they're incorporating virtual visits and e-visits into their strategies. Join panelists from MEDITECH, Avera Health, Broadlawns Medical Center, Grand View Health, Southlake Regional Health Center, and Hancock Regional Hospital as they share their strategies and answer your questions.
Clinical Leadership Preparedness Program (CLPP) Clinician Advisor Series
The CLPP Clinician Advisor Series is offered within the Doctors' Hours Series. These sessions – open to all platforms – target busy physician leaders and executives who want to learn more about the role physicians play in an implementation, and techniques for engaging physicians throughout the implementation process.
CLPP Clinician Advisor Series Q&A (click here to register)
Acute: Presented by Bryan Bagdasian, MD, MMM – Tuesday, August 4 at 12 PM
Ambulatory: Presented by Joy Chesnut, MD – Wednesday, September 9 at 12 PM
Emergency: Presented by Dr. Dandurand –  Wednesday, October 28 at 12:30 PM
Visit MEDITECH's COVID-19 Webinar page for additional offerings.
NHA Careers
Back to Top
In these unprecedented times, NHA's recruiting team continues to connect with dedicated individuals who are looking to the future of healthcare IT. If you are a MEDITECH professional interested in consulting, please email us at Recruiting@NavinHaffty.com to set up a time to discuss future opportunities.
Client Job Board
Back to Top
NHA offers the client job board as a free service to the MEDITECH community.
Job Seekers: If you are interested in exploring positions at other organizations, visit the client job board section of our website often. Feel free to refer colleagues!
Recruiters: If you would like to include your organization's listing on the client job board, please email the job description and candidate application instructions to Lauren Iacovelli. No recruiting firms, please.