July 2015
Thoughts From Our President
Back to Top
In this month's newsletter we list all the session titles that were available at MEDITECH's recent Nurse and Home Care Forum. We were impressed with how relevant the topics were and that they were mostly conducted by hospitals and home care organizations that achieved successful results. We encourage all of our clinical friends to scan the list to quickly identify topics of interest.
We would like to specifically direct you to "Reducing Readmissions through Care Coordination and Discharge Process Improvements" by Union Hospital. Their ability to demonstrate strategies for successful reduction of readmission rates using 6.1 is impressive. Stories such as this should resonate with executives evaluating potential return on investment for migration to 6.1. You can find the list of presentations in the "MEDITECH's Nurse and Home Care Forum" article.
I hope each of you will be able to take some time off to enjoy the summer.

John Haffty, President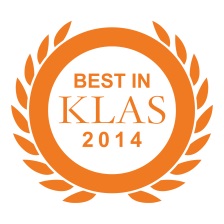 Navin, Haffty & Associates
2014 Best in KLAS Planning and Assessment
2014 Category Leader Staff Augmentation
KLAS: Special Study Released
Back to Top
If you are planning to move to 6.1, you may find KLAS' newly released special study of interest. "Implementation Potholes 2015: How to Smooth Out the Ride" covers best practices for implementations of major EHR vendors and identifies frequent major issues.
In our opinion, the issues raised during this study reflect challenges that MEDITECH's READY implementation methodology was designed to address. The KLAS study reinforces the tenets of the READY model and validates the importance of experienced assistance with large and complex projects. Below is an excerpt from the KLAS study. Please note selected commentaries may not represent the whole of provider sentiment related to this product or service. Visit KLASresearch.com for a complete view.
"Organizations may be reluctant to leverage a third-party implementation firm, but data shows that these firms are often the key for consistent implementation success. Providers who have a firm play a significant role in their implementation rate their overall satisfaction with their core EMR vendor five points higher (on average) than those who don't utilize a third-party firm. These firms are often involved in providing key leadership, tools and methodology, and a team of consultants. While third-party firms at times slow down implementations and increase overall costs, they increase the likelihood of seamless and successful go-lives."
During the study KLAS evaluated the thirteen consulting companies in the industry that provide project management and full implementation services. Navin, Haffty & Associates (NHA) was pleased to be included and was the only company with more than one MEDITECH 6.x implementation. NHA was evaluated on the basis of six READY implementations and was one of four firms (out of all thirteen) with the highest level of client satisfaction.
"Providers looking for a firm that can play a large role in implementing MEDITECH look to Dell Services, Impact Advisors, NHA, and Xerox for help. Among these firms, NHA is doing the most large enterprise implementation leadership projects. NHA has grown noticeably over the years and is 100% dedicated to MEDITECH work."
There is significant value in hearing what other hospitals going through similar projects have to say. NHA is proud to share quotations from providers who have evaluated various vendors and consulting companies. Below is a small sample:
"Navin, Haffty & Associates is prescriptive in the implementation process. It is very highly structured and includes very intense involvement from MEDITECH, far more than they have ever done in the past. Navin, Haffty & Associates' role as a partner and extra hand of MEDITECH is to make the process go smoothly. There is a lot of control. At the same time, though, the customers still have the ability to build out the system in the way that they need, so the amount of control is not oppressive."
"There is no one better than Navin, Haffty & Associates for MEDITECH products. They really know all of the materials in that space. They kept the implementation rolling for me. John Haffty was in contact with us on a regular basis. When we needed additional resources, getting those from Navin, Haffty & Associates was never a problem. We also kept the project under budget. I think that Navin, Haffty & Associates is a well-organized organization."

"We own the implementation, and Navin, Haffty & Associates is guiding us and making sure we are moving along. We are pulling our people into it so when Navin, Haffty & Associates leaves the field, it is our system."

"Our engagement with Navin, Haffty & Associates is not done yet, but I think we are making great progress. That progress is evident in the performance of the system, our ability to use the system more optimally, and the revision of processes, procedures, and tactics we have been using."
"I am impressed with the Navin, Haffty & Associates executive on this project. Her level of knowledge about some of the nitty-gritty is excellent, so I have been very happy."

"I have been getting feedback that Navin, Haffty & Associates is providing a lot of value."

"Our relationship with NHA has been outstanding. We have never had a bad experience with any consultant they have brought in. NHA is an outstanding firm. It is basically my go-to firm for anything MEDITECH. NHA has great people. It is an outstanding company to deal with and has great leadership."

"A lot of our consultants from Navin, Haffty & Associates are clinically focused. All of them have experienced running the department that they are leading. The consultant in our ED had been an ED director, and the medical records consultant had been a director of medical records. So they are all coming with operational knowledge of the areas that they are helping us with. I think the consultants are excellent. They were all handpicked to be on this. They all have experience."
"They have been an excellent partner and have done very well with the new process. They helped MEDITECH develop the process and were the coauthors of it."
NHA's success and the favorable comments result from our ability to address major issues identified by hospitals. We leverage our collaborative approach with MEDITECH and our clients while utilizing our unique tools and processes developed to support READY. Our project implementation methodology facilitates physician adoption, significant executive involvement and the resources necessary for a successful Go-LIVE. We also assist in maximizing the value of investment through workflow redesign and process improvement. We believe this KLAS report validates our assertion that we are the best source for READY implementations.
Communications: The Critical Point of Success or Failure
Back to Top
In last month's newsletter we shared some thoughts on improving communication with your staff. This month our focus is on communication with customers. Since we believe everyone working in Information Systems is in the "customer service" business, we trust some of these ideas may be applicable to you.
Emphasizing to our current and prospective clients that we know MEDITECH better than any other consulting company is important to us at NHA, so we have several tools to communicate that. First is through this monthly newsletter and a second way is by publishing our KLAS comments on our website. By providing this information we are confirming our capabilities.
How do you convey to your executives that Information Systems has the competence to lead and deliver? Here are some suggestions:
When it comes to communicating with staff we mentioned in our May newsletter conducting brief periodic surveys that measure user satisfaction. The same goes for customers or clients. Collecting periodic feedback provides a measure of service improvement and/or decline. You can also identify customers who are not satisfied in order to address their concerns. Here is a link to a sample questionnaire.
We believe each CIO/IS director should provide a monthly report aligned to the IS strategic plan and/or the goals and priorities established by the steering committee or comparable governing committee. This report should go to all executives to make them aware of what Information Systems is trying to accomplish for the organization. Too often key leaders are not cognizant of the priorities IS has been asked to fulfill, leading executives to focus on the needs of their division instead of trying to match the priorities set for IS at that time. Open and broad communication will allow entire leadership of an organization to understand what the priorities are, why they are being set and what they can do to support it.
We also believe the CIO/IS director should provide a quarterly report to the vice president about each IS related goal and its project status, any requests for resources or added support, the challenges, as well as any accomplishments. In some cases executives tend to react to what is not done and may overlook what has been accomplished.
Finally, there is a lot of value in personal communications and relationships. Being accessible in informal settings, such as eating in the cafeteria and holding conversions over lunch, going to user departments rather than conference centers for meetings and practicing "management by walking around" principles allows you to see how systems are being used. All this leads to opportunities in better understanding the needs and challenges of customers.
We hope these ideas provide value and we welcome any suggestions to share with our readers.
MEDITECH's Service Highlights Newsletter: ICD-10 & More
Back to Top
MEDITECH's quarterly newsletter "Service Highlights" was issued in June. It includes links to information on ICD-10 specific to their 5.x and 6.x versions as well as other relevant news.

Below is an excerpt and links to further information:

"Based on MEDITECH's ongoing priorities to aid our customers in a successful ICD-10 implementation, the functionality outlined in the recent ICD-10 White Paper is proactively being delivered to customers using Intelligent Medical Objects (IMO) at a 5.66 priority pack 8 or higher or 5.67 release. Review details on the delivery plan, related webinars, enhancement documentation, and recommendations for going LIVE with the functionality here."
MEDITECH's Nurse & Home Care Forum Presentation List
Back to Top
Once again, MEDITECH held an outstanding Nurse and Home Care Forum at their new conference center in Foxborough, MA. There were a large number of presentations on many topics of interest, most of which were given by hospital staff. For those unable to attend last month's forum, you can view the presentations now posted on the MEDITECH website. Click under "Ed Sessions" and select the title of the presentation you wish to view.

To help identify topics of interest, we have listed the Educational Sessions below:
Achieving Performance Results with Field Clinician Dashboards
Cheryl Adams, RN, BSN, MBA, Home Health Administrator, Sparta Community Hospital
Benefits and Lessons Learned from e-Prescribing Controlled Substances (2 separate presentations below)
Barbara Kilroy, RN, MBA, Director, Clinical Informatics, Beth Israel Deaconess Hospital – Plymouth
Astrid Cook, RPh, BSPharm, Informatics Pharmacist and Natalie Kennedy, Pharmacy Systems Analyst, Saratoga Hospital
Clinical Documentation Improvements in Behavioral Health
Sanaz Riahi, RN, MSN, Director Professional Practice and Clinical Information, Ontario Shores Centre for Mental Health Sciences; Sarah Kipping, RN, MSN, Clinical Practice Leader, Ontario Shores Centre for Mental Health Sciences
Clinical Possibilities with Data Repository
Candice Friestad, RN, MSN, MBA, Director, Clinical Informatics, Avera Health
The Early Stages of Anesthesia
Jennifer Gaw, Software Designer, Product Development
Nothing About Me Without Me: Clinician Engagement & Buy-In with a Standard EHR
Heather Bartlett, RN, BSN, Executive Director Clinical Informatics, St. Joseph Health
Scanning for Safety: Transfusion Administration Record of Blood Products and Breast Milk Scanning
Greg Hartman, RN, BSN, Clinical Informaticist, Avera Health
The Art and Science of Oncology Nursing
Catherine Loureiro, RN CON(C), Resource Nurse, Oncology Clinic, Humber River Hospital; Lisa Lun, RN, BScN, MA(Ed), CHPCN(C), Clinical Coordinator, Humber River Hospital
Care Plan Documentation by the Interdisciplinary Care Team
Deborah Clemens, RN, BSN, CCRN, Director of Critical Care, Alliance Community Hospital; Karen Aldridge, RN, MSN, Director of Inpatient Services/Acute Rehab, Alliance Community Hospital
Charge Capture Improvements to Increase Revenue
Angela Soliday, RN-BC, MSN, Nursing Informatics Supervisor, Hancock Regional Hospital
Getting the Most out of Home Care Updates
Rena Hebda, RN, MBA, Clinical System Analyst, Avera Health
Interdisciplinary Discharge: A Customer's Story (5.x)
Audrey Premdas, RNC, Clinical IT RN, Arrowhead Regional Medical Center
Interdisciplinary Discharge: A Customer's Story (6.x)
Kim Thibodeau, RN, Lead Clinical Informatics Specialist, Bristol Hospital
Surveillance: A Bird's-eye View
Scott Gooch, Supervisor, Product Development, MEDITECH
A Look into Automated Lab Specimen Collection
Nancy Russell, RN-BC, MS, CPN, Manager of Clinical Informatics, Cook Children's Health Care System
Electronic Documentation for Infection Control
Katrina Hobbs, RN, IS Coreleader for PCS and PDoc, Hancock Regional Hospital
Home Care Interface Development
Kathleen Garcia, MT (ASCP), Lead Software Designer, Product Development, MEDITECH
Implementing the Critical Care Solution in ICU/CCU
Alicia Brubaker, RN, BSN, CCRN-CMC, CCU Staff Nurse, Valley Hospital
Oh the Wonderful Things a Pharmacist Can Do
Jessica Graham, PharmD, Staff Pharmacist, Meadville Medical Center
Reducing Readmissions through Care Coordination and Discharge Process Improvements
Katie Boston-Leary, MBA, MHA, BSN, CNOR and
Nancy Larson, RN, MBA, Director of Care Management, Union Hospital of Cecil County
Secure Text, Voice, and Alarms Management
Candice Friestad, RN, MSN, MBA, Director, Clinical Informatics, Avera Health
The Future of Perinatal
Paul King, RN, Lead Software Designer, Product Development, MEDITECH
Looking Ahead to Meaningful Use in 2018
Philip Alcaidinho, Senior Project Coordinator, Strategy
Joe Wall, Supervisor, Strategy
Patient-generated Health Data, Device Integration, and Direct Monitoring of PGHD (6.1)
Michael Lavoie, Manager, Product Development, MEDITECH
Andres Rivera, Supervisor, Product Development
Performance Management Through Process Intelligence
Mark Bassett, RN, Lead Software Designer, Client Services, MEDITECH
Transitions of Care in 6.x
David Vachon, Senior Applications Analyst, Client Services and
Mani Lopez, Application Analyst, Client Services, MEDITECH
MEDITECH Events
Back to Top
6.x Peer-to-Peer Information Exchange
This event is now open for registration and will be held at MEDITECH's new conference center in Foxborough, MA on September 16 – 17. A list of initial topics has just been released. Sessions will highlight clinically sophisticated tools, customer successes, and MEDITECH's groundbreaking new platform.
MEDITECH On the Road Event (M.O.R.E.)
MEDITECH has scheduled the following locations and dates for "MORE" (MEDITECH On the Road Event). During this one day event you will:
Learn strategies for getting MORE from your current MEDITECH system
Discover how MEDITECH's clinically sophisticated tools are redefining productivity
Hear from customers who've made the move to MEDITECH's bold new platform
September 30 – Toronto, Ontario
October 6 – TBD, Missouri
October 8 – Indianapolis, IN
November 17 – Monterey, CA
November 19 – TBD, CA
Physician & CIO Forum
MEDITECH is combining its CIO/Technology and Physician Forums into one event this year. It will be held November 5 – 6. Registration is open. It's not too early to get this on the calendar for your key physicians, CMOs and CMIOs.
Upcoming..
6.x Peer-to-Peer Information Exchange // September 16-17, Foxborough, MA
MORE // September 30, Toronto, Ontario
Physician & CIO Forum // November 5-6, Foxborough, MA
Client Job Board
Back to Top
If you are interested in exploring new positions at other organizations visit the client job board section of our website. This is a free service of Navin, Haffty and Associates to the MEDITECH community. Currently, there are many postings from MEDITECH organizations. If you or a colleague are interested, take a look and see what's open.
If you would like to include your organization's listing on the Navin, Haffty & Associates website, please email Kelly Tracy at ktracy@navinhaffty.com (Please note that as this is a courtesy to the MEDITECH community, we will not accept postings from recruiting companies.)
NAVIN, HAFFTY & ASSOCIATES
Back to Top
Since our inception, Navin, Haffty & Associates' sole focus has been providing solutions that maximize the value of your MEDITECH EHR. The experience we have gained along the way has made us the largest and most respected MEDITECH consulting firm in North America. This exclusive focus has allowed us to provide clients with greater insight and understanding of MEDITECH's capabilities and the expertise to better deliver innovative tools, solutions, and strategies that improve your operational performance and enhance patient care quality. Our proven track record has positioned us to become MEDITECH's first and most experienced READY – certified consulting firm.
Our staff not only makes up the largest MEDITECH consulting team available, it is also comprised of the most experienced professionals in the industry. Our pool of 240+ consultants are some of the most seasoned professionals in the industry with an average 14 years of MEDITECH, 18 years of overall IT, 6 years of consulting, and 20 years of EHR/HCIS experience. By leveraging the combined expertise of our consulting team, Navin, Haffty & Associates stands second to none and is uniquely positioned to meet the needs of any organization utilizing the MEDITECH EHR. Our proven track record of success has led to Best in KLAS rankings for Planning and Assessment and Category Leader for Staff Augmentation.