January 2022
Thoughts From John Haffty
Back to Top
Welcome to 2022!
I want to share a few updates as we move into the new year. As part of Tegria, we have organized internally to be able to help you optimize care, integrate technology, accelerate revenue, and transform operations.
I am excited to announce David Rizk, who has been chief operating officer for Navin Haffty for 15 years, will lead all consulting services for Tegria. Consolidated under David, our primary offerings include:
Strategy and Advisory

Organizational Planning and Strategies
C-Suite Leadership Services

Transformation (non-EHR specific organization/operational outcomes-based services)

Care Delivery Optimization
Learning and System Adoption
Patient Access Center (Patient Empowerment)
Revenue Cycle Optimization

Technical Services

Analytics and Report Writing (including BCA, DR and NPR)
Custom Development
Cybersecurity
Technical Integration

Healthcare Business System Services and Staffing (HBSS) (EHR-specific outcomes-based services)

Implementation and Optimization
Project Management
Staff Augmentation
MEDITECH consulting services will be delivered through the HBSS service line. MEDITECH service delivery will continue to be led by Charlie Caruso and Rob Hoehne. Charlie has been with us for 20 years and has been overseeing the quality and delivery of our implementation teams and deliverables for the past six years. Rob has been with us since 2008 and has managed the development of our services, methodologies and overall MEDITECH practice to align with Expanse, and works closely with the MEDITECH Implementation and Service divisions.
Brian Cahill (who joined Tegria as part of the Cumberland Consulting acquisition) will lead our consolidated Managed Services (MS) offerings. This comprises all managed services previously provided by Engage and now includes full end-to-end services across all your third-party needs, up to and including 24×7 support:
Hosting and Disaster Recovery
Tier 1/Help Desk
Patient Call Center Services
Tier 2/Application Support (for all versions of MEDTECH)
Over the coming months, we will share more on each of these services. In the meantime, feel free to contact us at info@navinhaffty.com for more information.
As I've mentioned in previous issues of this newsletter, I am staying on and will serve in a new role as executive advisor. Despite the challenging times we are all facing, I feel these changes better position us to provide the services you need for success. As always, you can reach me at jhaffty@navinhaffty.com.
Wishing each of you a healthy and successful 2022.
John Haffty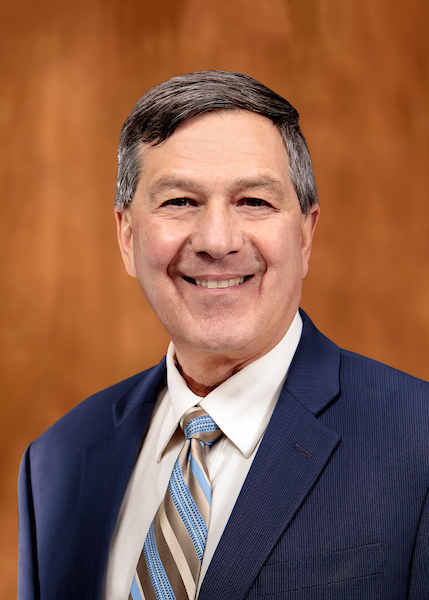 ViVE and HIMSS Preparations Underway
Back to Top
While we're keeping an eye on the ongoing effects of the pandemic, we're looking forward to seeing you at conferences in 2022, ViVE and HIMSS in particular, in March. We'll be there, as part of the Tegria team, and we'd love to meet with you if you're planning to attend (email us at info@navinhaffty.com to schedule a meeting). We will provide more information on specific plans in February's newsletter.
Be sure to save the date for MEDITECH's customer event at HIMSS22, March 16 from 7:30-11 at Discovery Cove, Orlando. Navin Haffty/Engage is proud to be a sponsor and we look forward to seeing you there!
For more on MEDITECH's plans for these conferences, see the Calendar of Events section below.

Navin Haffty/Engage: The Gold Standard for Expanse Implementation Consulting
Back to Top
Navin Haffty/Engage has led more MEDITECH Expanse implementations than all other certified consulting companies combined. We continue to work closely with MEDITECH to ensure our tools and methodologies take full advantage of new features as they are rolled out. Our clients achieve remarkable results, including outstanding physician adoption of CPOE and PDoc and measurable financial improvements. Our experienced consultants fine tune the READY methodology for your specific migration needs. We are pleased to announce Navin Haffty/Engage has been recertified for 2022 through MEDITECH READY certification process.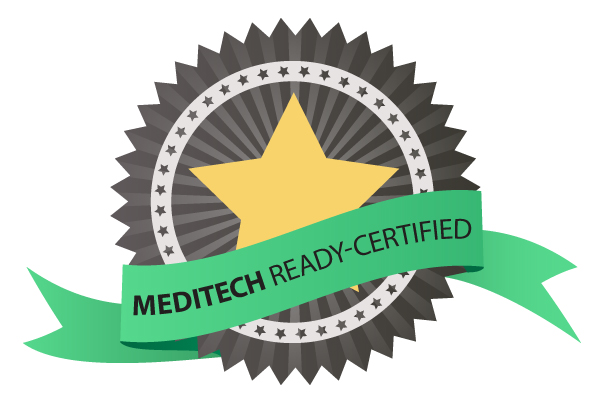 Don't take our word for it. Read what our recent Expanse implementation clients have to say:
"The entire Navin Haffty team has been outstanding. I would not hesitate to recommend any of the individual consultants that we've worked with these past few years. And in concert, this team has been nothing short of superb. We are fortunate to have been assigned each and every one of them. I also appreciate your partnership. You said we would be in good hands, and you delivered."
Roger Lutz, CHCIO, HCISPP, MBA, Chief Information Officer
Butler Health System, Butler, Pennsylvania
"Navin Haffty was a key partner throughout our MEDITECH Expanse implementation. As a Canadian Ambulatory beta site, we encountered a number of unexpected challenges, and benefited greatly from the knowledge and expertise that Navin Haffty's resources brought to the project. They were great to work with, put a lot of effort into understanding our workflows and business requirements, and worked productively with MEDITECH and our hospital team to find workable solutions. Overall, the experience was a positive one that culminated in a remarkably smooth Go-LIVE, and we've continued to engage NHA's services on select post-implementation initiatives."
Bohodar Rubashewsky, Vice President – People, Corporate Innovation and Services
Holland Bloorview Kids Rehabilitation Hospital, Toronto, Ontario
"Selecting Navin Haffty was the right decision for our MEDITECH MAGIC to Expanse migration. Our goal was a big bang implementation to include Expanse Acute, Ambulatory and ED, and so we needed to partner with the industry leader who had the experience, skills and knowledge to hit the ground running and keep our project on track. The entire consulting team was top notch and did a great job ensuring our success. They were invaluable to this project and we couldn't have done it without them!"
Jack Horner, President and Chief Executive Officer
Major Health Partners, Shelbyville, Indiana
John Haffty's Predictions for 2022
Back to Top
I was asked by our friends at Forward Advantage to share predictions for 2022 for their blog. For those who may have missed it, I thought you might find these worth considering:
Two years ago in this blog I predicted the following:
"Retention and recruitment of IT talent will be one of the biggest challenges facing hospitals in 2020. This will especially impact smaller and mid-sized organizations that can't provide the same opportunities for career advancement as larger organizations. Low unemployment, coupled with demand for IT skills throughout industries where compensation tends to be higher than in healthcare, is straining the ability to retain staff and fill vacancies…"
The pandemic made this a greater challenge than anyone could have predicted. Coupled with "The Great Resignation," retention and recruitment will be the single largest challenge for CIOs in the coming year, followed closely by ever-increasing cybersecurity threats. I predict the following:
Hospital CIOs will agree to greater staffing arrangement flexibility, allowing some remote work for most IT staff and recruiting outside of the local geography, equating to fully remote work for some roles. While this has already started, we expect this trend to expand and become permanent.
MEDITECH Expanse Patient Care will become the most impactful new application as it significantly reduces nursing documentation time. Just as IT is experiencing challenges with staffing, so are clinical services. This will have direct impact on retention and recruitment of nurses.
CIOs will respond to staffing challenges by looking to partially outsource select IT functions. I expect the following:

To leverage and retain existing talent, hospital CIOs will outsource functions such as help desk and application support services to allow for redeployment of staff towards higher-value functions, such as implementation of new features and functionality. Many will seek to integrate IT capabilities into departmental processes to deliver improved results
Hospitals with limited staff will outsource functions where they have a single individual serving the need, in order to reduce the risk of a knowledge vacuum if/when that employee leaves the organization
Cybersecurity is too critical and complex for most small and mid-sized hospitals to manage internally. Expect to see a major push to outsource the function and the risk to large companies with specialized skills and talent
As always, I welcome you to share your thoughts with me at jhaffty@navinhaffty.com.
Canadian Corner
Back to Top
Summer 2022 Intern Opportunity
Do you know someone looking for a summer internship who has an interest in healthcare technology and services? At Tegria, we have decades of healthcare technology experience and provide solutions to align advanced tools, analytics and strategies. From physician groups to community clinics to healthcare systems, we create sustainable health data exchange, facilitate collaboration, and support innovative, connected care. If you're intrigued, Tegria Canada is offering a paid summer internship opportunity to an individual who wants to explore a career in the healthcare technology field. You'll come away with valuable, marketable skills that may open many doors upon graduation – Tegria being one of them.
Our intern will work on a variety of projects and discover the many facets of a multinational healthcare technology and services company. Responsibilities may include research, creating/maintaining reports, and participating in strategic projects. The internship will span from May to August 2022.
We're looking for a self-starter who believes in our mission to humanize each healthcare experience. The successful candidate will have strong interpersonal and communication skills, the ability to problem solve and work through ambiguous challenges, and a desire to learn and develop skills.
Anyone interested in this opportunity should email a cover letter and resume to Fallon Maclean with the subject line "Summer Internship" by February 28.
MEDITECH Webinar
Genomics Showcase for Canadian Healthcare Organizations
January 20, 1:00 PM (Eastern) | 60 min.
Join Dr. Marsha Fearing, MEDITECH Canadian Physician Consultant and Harvard-trained medical geneticist, for a look at how Expanse Genomics will interact with and complement your MEDITECH EHR, how MEDITECH's innovative approach to genetic medicine can support every clinical discipline within your organization, and how you can begin to prepare for the future. This session is intended for Canadian healthcare organizations.
Navin Haffty of Canada is Hiring
Navin Haffty continues to expand our commitment to MEDITECH's Canadian clients. We are pleased to have recently added new team members in Canada and plan to continue our initiative to grow our team here. Navin Haffty employs the most experienced MEDITECH consultants in North America and is looking to complement our team with Canadian-based resources.
MEDITECH Expanse clinical leads or subject matter experts for Canada: Navin Haffty is looking for strong clinical resources with proven implementation experience with MEDITECH Expanse. Are you a clinician able to communicate effectively, with expert application knowledge, who enjoys leading projects in a fast paced and energetic team environment?
Navin Haffty is also actively seeking experienced MEDITECH Expanse project managers for Canada. If you have strong project management skills in healthcare and have worked with the MEDITECH platform, we want to talk to you!
Are you ready to join the team at Navin Haffty? Contact us at recruiting@navinhaffty.com.
We invite you to share our newsletter with your peers and encourage them to subscribe. We also welcome everyone to become a member of our social media community.
Connect with Navin Haffty on Twitter and LinkedIn
Navin Haffty/Engage Client News
Back to Top
We are pleased to announce several new Expanse projects as we begin the new year.
Blythedale Children's Hospital Selects Navin Haffty for Expanse Migration
Blythedale Children's Hospital, a 118-bed children's rehabilitation hospital in Valhala, New York, has selected Navin Haffty to support its migration from MEDITECH 6.08 to Expanse. Blythedale is New York state's only independent specialty children's hospital and is dedicated to improving the health and quality of life of children with complex medical illnesses and conditions. During the implementation, Navin Haffty will provide project management, two process design leads (clinical and financial/practice management), physician and nurse trainers, report writing, and Go-LIVE support.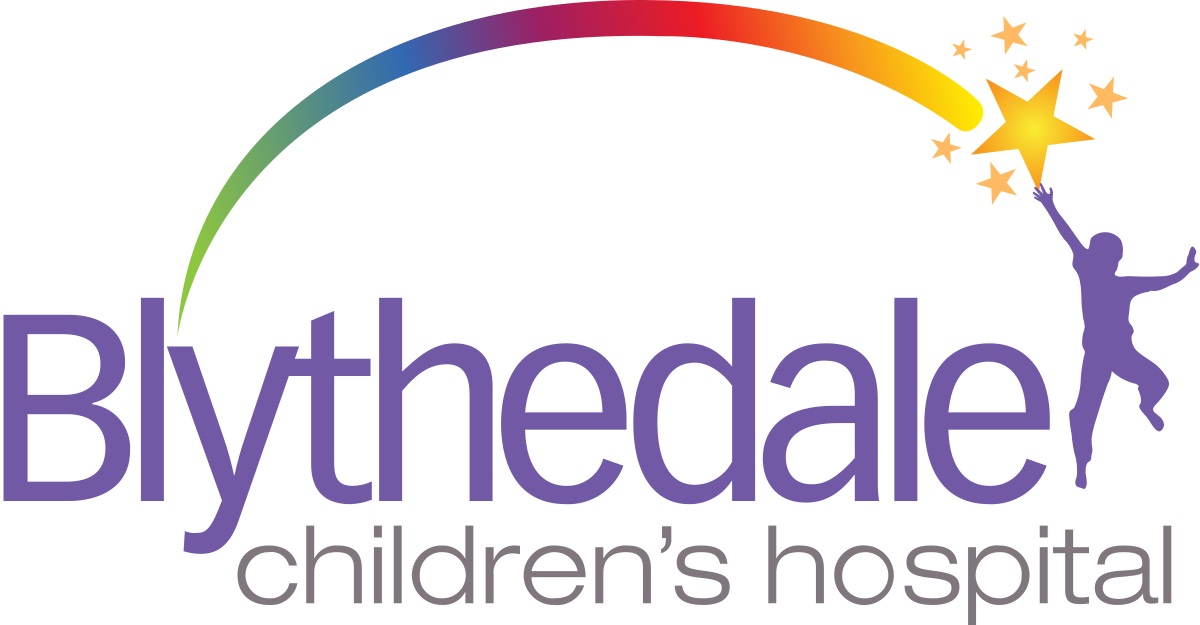 Upson Regional Medical Center Selects Navin Haffty for Expanse Migration
Upson Regional Medical Center, an 87-bed short-term acute care hospital in Thomaston, Georgia, has selected Navin Haffty to support its migration from MEDITECH 6.15 to Expanse. Upson Regional is a full service DNV Healthcare-accredited organization serving a multi-county area of middle Georgia for over 65 years. Navin Haffty and Upson Regional have a long-standing partnership spanning back to and before the hospital's migration from MEDITECH MAGIC to 6.15 and includes several projects since. During the Expanse implementation, Navin Haffty will provide clinical and laboratory subject matter expertise.

Muenster Memorial Hospital Selects Navin Haffty for Expanse Migration
Muenster Memorial Hospital, an 18-bed critical access hospital in Muenster, Texas, has selected Navin Haffty to support its migration from MEDITECH 6.07 to Expanse under the MaaS implementation model. Founded in 1964, Muenster's mission is "to promote health and wellness to our community through providing quality and personalized care in a trusted, hometown atmosphere." During the implementation, Navin Haffty will provide ambulatory build subject matter expertise, and interface build and validation.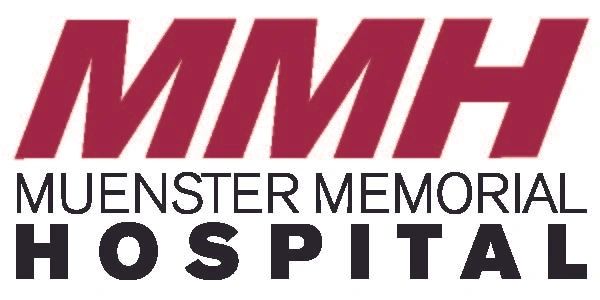 Other New Projects
Benefis Health System, Great Falls, MT – MEDITECH Tier 1 Support
Exeter Hospital, Exeter, NH – Cloud Backup Services and Disaster Recovery
Gila Regional Medical Center, Silver City, NM – Tier 1/2 Support
Goshen Health, Goshen, IN – Expanse PCS Backfill Support
Oak Valley Hospital, Oakdale, CA – Virtual Physician Training
The Valley Hospital, Ridgewood, NJ – Expanse Rollout
University of Rochester, Rochester, NY – Migration Support
Calendar of Events
Back to Top
Conferences
ViVE
March 6-9, Miami
MEDITECH Booth #712
This inaugural event, powered by CHIME and HLTH, focuses on the business of transformation in healthcare. Visit MEDITECH at booth #712 to see how it's driving change through innovation, learn how its relationship with CHIME has helped to advance healthcare, and discover the innovative ways your peers are serving their communities.
HIMSS22
March 14-18, Orlando
MEDITECH Booth #3311
Visit MEDITECH at booth #3311 as it highlights transformation in motion:
Attend demonstrations to see how Expanse can meet your evolving goals
Hear customer success stories from fellow clinicians
Engage with MEDITECH during the Interoperability Showcase and Physicians Community CMIO Roundtable
Unwind at MEDITECH's customer appreciation event, taking place outdoors at Discovery Cove, March 16 from 7:30-11 p.m. MEDITECH customers: be on the lookout for a registration link soon.
MEDITECH 2022 Home Care Symposium
March 21-25 (virtual)
Register for MEDITECH's 2022 Home Care Symposium, taking place virtually March 21-25.
MEDITECH Webinars (all times listed in Eastern)
Expanse Patient Care
January 26, 2:00 PM | 30 min.
Get an inside look at the intuitive, workflow-driven tools nurses use during their shifts to coordinate care, monitor patient populations, and ensure quality outcomes.
Expanse Patient Connect
February 1, 11:00 AM | 30 min.
This 30-minute webinar introduces how Expanse Patient Connect, MEDITECH's latest cloud platform service, automates convenient bidirectional communications between your healthcare organization and your patients to build a community of engaged, loyal consumers.
Business and Clinical Analytics
February 3, 11:00 AM | 60 min.
This webinar provides an in-depth look at how MEDITECH's Business and Clinical Analytics (BCA) can help your organization increase efficiency, measure progress, and improve its clinical, financial, and operational performance.
MEDITECH Doctors' Hours (all times listed in Eastern)
CLPP Clinician Advisor Series Q & A
Louis Dandurand, MD (Emergency)
Tuesday, January 25 at 1 p.m. – Register
Bryan Bagdasian, MD, MMM (Acute)
Wednesday, February 16 at 11 a.m. – Register
Deborah Harrigan, MD (Ambulatory)
Tuesday, March 8 at 1 p.m. – Register
Navin Haffty/Engage Careers
Back to Top
Navin Haffty/Engage is actively seeking individuals with strong implementation project management and consulting experience with MEDITECH Expanse. Demand is high for skills with billing, ambulatory, clinical materials management and laboratory. Those with proven implementation experience are encouraged to apply. We offer an outstanding compensation package and a workplace culture that values each of our employees. If you are interested in joining Navin Haffty/Engage to be #BetterTogether, please email us at recruiting@navinhaffty.com to set up a time to discuss opportunities.
Client Job Board
Back to Top
Navin Haffty/Engage offers the client job board as a free service to the MEDITECH community.
Job Seekers: If you are interested in exploring positions at other organizations, visit the client job board section of our website often. Feel free to refer colleagues!
Recruiters: If you would like to include your organization's listing on the client job board, please email the job description and candidate application instructions to Lauren Iacovelli. No recruiting firms, please.