January 2021
Thoughts From Our President
Back to Top
As we enter 2021, I am pleased to recognize Navin Haffty's 20th year in business. Founded in 2001 with a handful of employees, we stood the test of time and grew into one of the largest, most respected and experienced MEDITECH consulting firms in North America and beyond. While I have been very proud of our success, I am excited about the new opportunities we have as part of Tegria, and in particular, our alignment with Engage to provide complete offerings of MEDITECH services and solutions.
I realize our journey into 2021 involves challenges. Current trends remain serious, but the positive impact promised by the vaccines is encouraging. During the coming weeks and months we are prepared to work with our clients, delivering services creatively and responsibly, with the same quality and effectiveness you have grown to expect from us over these past 20 years.
Later in this issue you will find an article about Navin Haffty's complimentary Expanse benefits identification service to help identify and quantify what your hospital can realistically expect to achieve from a migration to Expanse, and to help build the business case for such a migration. If you're planning to embark on this journey, you won't want to miss this. Further, if you aren't satisfied with your current help desk/service desk provider, read our article about the outstanding customer service enjoyed by clients of Engage.
I am looking forward to seeing many of you soon, whether at conferences or via video calls. I was sharing with a colleague how quickly we have gotten into the habit of using video calls and, while not the same as an in-person meeting, I feel these are somewhat more personal and engaging compared to a traditional phone call.
Wishing everyone a healthy and happy new year.
John Haffty, President
Navin Haffty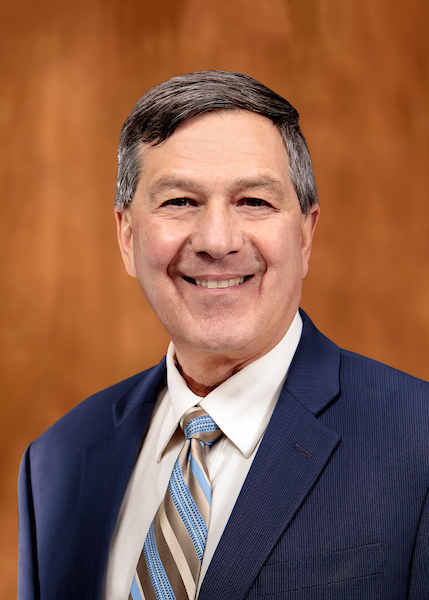 Navin Haffty Careers
Back to Top
We are excited about the rapid growth we are experiencing and pleased to offer great career opportunities for those of you who have a strong knowledge of MEDITECH as well as solid healthcare or consulting experience. We offer an outstanding compensation package and a workplace culture that values each of our employees. While Navin Haffty is actively seeking those with strong experience with MEDITECH Acute RCG and Ambulatory Billing, we are also adding consultants for many applications. Those with strong experience with multiple applications are especially attractive to us. If you are interested in a consulting career and would like to join the foremost team in MEDITECH implementations, please email us at recruiting@navinhaffty.com to set up a time to discuss opportunities.
Vaccine Support Services
Back to Top
Mass vaccinations for COVID-19 are beginning at many locations throughout the U.S. and Canada. In addition to the logistics of managing vaccine distribution and deployment, there are challenging support needs, with volumes expected to be 2,000 a day. To facilitate efficiencies, patients must have appointments and be pre-registered. Navin Haffty and Engage are helping in the following ways:
Our call center can handle all inbound phone calls and schedule patients
We can pre-register patients, including verifying insurance eligibility
If you use a stand-alone scheduling product, we can interface to the MEDITECH EHR for pre-registration, manually editing any that are incomplete (which often occurs with online scheduling products)
Our call center has been serving MEDITECH hospitals for many years and can customize call coverage to meet your specific needs. We provide exceptional customer service with our U.S. based team, and we support English and Spanish speaking populations. This service is available to U.S. and Canadian hospitals.
We are currently standing up this service for a safety-net hospital that is expecting to provide 2,000 vaccinations daily.
We are proud to offer this service to support a unique challenge to healthcare. To learn more, contact us at info@navinhaffty.com. Capacity may be limited by demand. Please reach out as soon as possible if you are interested this service as accommodation will be first come first served.
Navin Haffty and Engage Announce Sales Alignment
Back to Top
We are pleased to announce the achievement of another Better Together milestone toward seamless integration of Engage and Navin Haffty. As of January 1, we have aligned sales forces to improve the client experience and ensure all customers can utilize the full range of services now offered from each company. The unified sales team is a step toward aligning our companies' delivery models to provide maximum value to our clients.
According to John Haffty, "This alignment displays the commitment of Navin Haffty, Engage, and Tegria, our parent company, to provide a complete MEDITECH solution for health systems looking for one-stop shopping for all their EHR and IT service needs."
Existing clients will continue to work through their current account representative, who can now offer all the services of the combined organizations including world-class consulting, implementation services, hosting, service desk, staff augmentation, application support, cloud-based backup, disaster recovery, and on-premises hardware integration. Customers will be able to contact a single representative and have access to all services through one contract.
"Our goal from the beginning of this alliance has been to ensure clients have a seamless way to leverage the premier services each company offers with no hassles and no additional contracting. We are pleased our teams have established a strong working model," says David LaFontaine, Navin Haffty's senior vice president of business development.
Contact us by email or call 888-837-1300 to learn more.
Expanse Benefits Identification Tools and Studies
Back to Top
Healthcare organizations often struggle with cost-justifying a major project such as an EMR upgrade or replacement. You may think of Navin Haffty for our industry leading Expanse implementation services, but did you know we provide a complimentary service to assist with identifying MEDITECH Expanse benefits to help you build the internal business case for such a migration?
Navin Haffty's process minimizes the effort needed to collect the relevant data, and our studies focus on truly realizable quantifiable and qualitative benefits. For example, hospitals find significant benefits of the Expanse EHR from physician and nurse satisfaction and efficiency improvements. While these are real and provide measurable benefits, it may be a stretch to try to justify in pure financial terms. Will physicians and nurses spend less time on patient documentation? Yes! Does this translate into dollars? Not necessarily. Some may make the case that physicians will see more patients, thereby increasing revenue. This is possible and has happened, but is tough to count on. Will nurses save time? Absolutely, but you can't cobble together 30-40 minutes per nurse per shift and quantify a reduction in nursing costs. With less stress on physicians and nurses, you can expect higher satisfaction and lower turnover.
There are no industry studies that conclusively document financial savings. However, in our experience with MEDITECH Expanse/6.x clients, we have documented their realized financial benefits. Fully utilizing the capabilities of the MEDITECH software has resulted in:
Case Mix Index increases, directly resulting in higher Medicare reimbursement
Improved quality measures, resulting in elimination of CMS penalties as well as increases in value based care compensation
Reductions in A/R days (a one-time financial gain) as well as lower denial rates
Improved workflow and throughput in the emergency department leading to reduced "left without being seen" metrics
Tighter integration between Surgical Services and Materials Management, leading to improved revenue capture and reduction in the cost of expired consignment items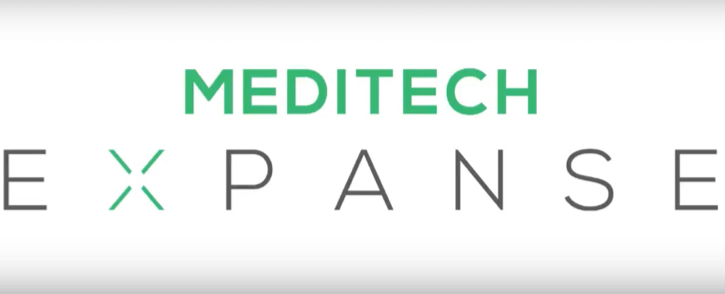 For most hospitals, the time and effort to collect this data is a barrier. At no charge, Navin Haffty can do it for you. Contact us for more information.
Canadian Corner
Back to Top
MEDITECH Serves the Francophone Communities Across Canada
MEDITECH, in partnership with Hopital Montfort (CHAMP), worked collaboratively to rapidly develop a patient portal to serve the francophone communities across Canada. With great emphasis on patient access in 2020/2021, MEDITECH fast tracked the development and will soon be offering the new solution to MEDITECH customers who have licensed the patient portal. We celebrate MEDITECH and Montfort in their collaboration and look forward to their successful Go-LIVE.
Quick Notes
MEDITECH posted a blog by Michael Cole, Chief Technology and Privacy Officer at Markham Stouffville Hospital and Chief Information Officer of the Eastern York Region North Durham Ontario Health Team, on Advancing Digital Health Solutions Beyond the Pandemic.
Congratulations to Julia Hanigsberg, President and CEO of Holland Bloorview Kids Rehabilitation Hospital, Toronto, for recently being named one of Canada's most powerful CEOs, along with Dr. Paige Church, a developmental pediatrician at Holland Bloorview, for being chosen as one of Canada's 100 most powerful women. Both awards are given by the Women's Executive Network. Click here to read MEDITECH's article.
Health Sciences North has rolled out a virtual emergency department for non-life threatening medical issues.
Upcoming Conferences
Digital Health Canada is planning the following conferences in 2021:
Stay Connected with Navin Haffty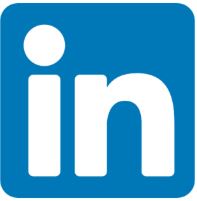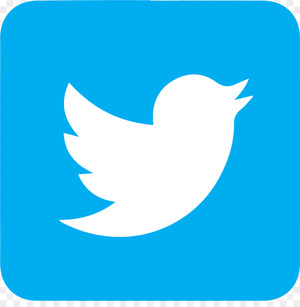 We invite you to share our newsletter with your peers and encourage them to subscribe. We also welcome everyone to become a member of our social media community. Click here to join us on Twitter and LinkedIn.
Engage News
Back to Top
NTT Data Cloud Hosting Customers: Explore the Benefits of our MEDITECH-Certified EHR Hosting
If you are a cloud hosting customer of NTT Data, you are aware they are discontinuing that service for organizations running MEDITECH. The technology team of Navin Haffty and Engage has extensive experience with making such a change as smooth and uneventful as possible. As you look to consider options, we are prepared to help you develop a migration plan to meet your timeframe and fit your budget. We have already assisted many NTT Data customers migrate to our cloud-hosting platform or to on-premises solutions.
Here are some of the many benefits of our MEDITECH-certified EHR hosting:
5-star "best practice" rated by Securance Consulting (5th consecutive year)
Fully outsourced, providing your hospital with a high-performance, stable EHR
Highly redundant data centers and systems for high uptime and high performance
24/7/365 support staff to manage security updates, infrastructure, and maintenance
Provides you the peace of mind to focus on priorities closer to patient care
As a premier MEDITECH-certified EHR hosting service partner, we provide secure and reliable hosting for all versions of MEDITECH, including Expanse, 6.x, Client/Server, and MAGIC.
Contact us for more information or to request a link to our recent cloud hosting webinar featuring actual customers discussing their experiences and providing tips about what hospital executives should consider when choosing a cloud hosting partner. Download our newly published case study highlighting our hosting services for Summit Medical Center.
Service Desk: Customer Service and Satisfaction
One of the biggest benefits Navin Haffty gained by teaming up with Engage is access to the Service Desk offering. In the course of discussing these services with one of our clients, the topic of responsiveness came up. Navin Haffty and Engage are proud that users of these services have their phone calls answered by a person, not an automated system. Feedback we hear from customers indicates they want to speak with a human to resolve their issues, not a computer, and with no delays or frustrations. Our 24/7/365 support team is 100% healthcare focused, and prides itself on being a reliable source of help and information. Navin Haffty and Engage are committed to the highest level of customer satisfaction. Contact us for more information.
Client News
Engage congratulates Beauregard Health System (DeRidder, LA) on the January 1 MEDITECH Expanse Go-LIVE. Engage provided implementation consulting, on-site Go-LIVE support, and cloud hosting.
Engage is pleased to announce the following new business signings:
RML Specialty Hospital (Hinsdale, IL) – MEDITECH Expanse cloud hosting
Redington-Fairview General Hospital (Skowhegan, ME) – MEDITECH Expanse implementation consulting and infrastructure build
North Country Healthcare (Littleton, NH) – service desk support for patient portal users
Client Testimonial
Back to Top
We are pleased to share the following testimonial from one of our clients:
"Navin Haffty reacted to our immediate needs, as outlandish as they were, on a moment's notice with no prior relationship established between our two organizations, to supply us with the highest quality resources. We could not be more appreciative of Navin Haffty. We look forward to working with you in the future!"
Adam Fiedler, Senior IT Manager
Deaconess Health System, Evansville, Indiana

Navin Haffty Client News
Back to Top
Thibodaux Regional Health System Goes LIVE on MEDITECH Expanse
Navin Haffty congratulates Thibodaux Regional Health System on its November 1 Go-LIVE on MEDITECH Expanse. The nationally recognized Thibodaux, Louisiana-based health system offers a wide range of inpatient and outpatient care including cardiovascular care and heart surgery, cancer care, neurosurgery, orthopedics and sports medicine, women's services, obstetrics, inpatient and outpatient physical rehabilitation services, and a state-of-the-art wellness center.
The implementation included migration from MEDITECH's Client/Server 5.67 platform to Expanse in the acute and ambulatory environments. Navin Haffty provided select project management planning/activities, design and application build assistance, with various subject matter experts in the areas of clinical, revenue cycle, Surgical Services, Materials Management, Case Management and Ambulatory.
According to Bernie Clement, MBA, Thibodaux's vice president of network development, "Navin Haffty was key to our successful implementation of MEDITECH Expanse. They assisted us with the business justification to receive upgrade approval from our executive team and were extremely flexible in crafting a consulting engagement that would meet our specific needs. Throughout our engagement, they always brought expert guidance to the table when we were unsure of how to proceed on any topic. Whenever we needed additional help outside the scope of our arrangement, they were always able to quickly deliver an excellent resource. Navin Haffty truly understands what it means to partner with a health system to assure their success. I look forward to working with them again in the future."
Navin Haffty is the proud recipient of the prestigious Best in KLAS award for HIT Enterprise Implementation Leadership, a recognition which underscores our differentiation in the MEDITECH READY implementation consulting services market. Navin Haffty was also recently ranked a distinct market leader in MEDITECH implementation in the KLAS Implementation Leadership 2020 performance report. Our proven track record with leading and delivering successful outcomes has positioned us as the most sought-after consulting partner for MEDITECH READY/Expanse implementations.
New Projects
We are pleased to announce we have been selected by the following organizations for their upcoming projects:
Buchanan County Health Center, Independence, IA – Custom Reporting
Community Hospital, Grand Junction, CO – Additional Expanse Go-LIVE Support
Community Medical Center, Falls City, NE – Financial Review
Fulton County Medical Center, McConnellsburg, PA – Skilled Nursing Facility Billing Assessment and Optimization
Harrington HealthCare System, Southbridge, MA – MEDITECH VPN Connection
North Country Healthcare, Littleton, NH – Patient Portal Support and Expanse Post-LIVE Support and Optimization
Signature Healthcare Brockton Hospital, Brockton, MA – Expanse/AMB Optimization
South Shore Hospital, South Weymouth, MA – Interim Controller/Account Manger
St. Luke's Hospital, Duluth, MN – Expanse Ambulatory Business Office Assessment
Sturgis Hospital, Sturgis, MI – Price Transparency Support
UNC Health Care, Morrisville, NC – Care Plans Support
Williamson Medical Center, Franklin, TN – IT Consulting
Calendar of Events
Back to Top
Conferences
2021 Home Care Symposium
March 22-26 (online)
Save the date for MEDITECH's 2021 Home Care Symposium, being held virtually March 22-26. Each day of this week-long series will feature educational sessions focusing on strategies for optimizing agency workflows, new system functionality, best practices, and more. More details will be announced in the coming weeks.
MEDITECH Webinars (all times listed in Eastern)
Expanse Patient Care
February 3, 2:00 PM | 30 min.
Get an inside look at the intuitive, workflow-driven tools nurses use during their shifts to coordinate care, monitor patient populations, and ensure quality outcomes.
Expanse Oncology: The Next Evolution of Expanse
February 17, 2:00 PM | 60 min.
As the volume of cancer patients increases, oncology care teams are challenged with optimizing efficiency while providing seamless care. Learn how MEDITECH's Expanse Oncology includes the personalization and mobility of Expanse's web-based physician tools. From diagnosis to survivorship, Expanse Oncology automates both practice and scheduling workflows to ensure a positive patient experience.
A Physician's Experience with Expanse Ambulatory
February 18, 2:00 PM | 60 min.
See how MEDITECH's Ambulatory solution is a fully integrated part of MEDITECH's Expanse EHR, designed specifically for the office setting, with guidance from MEDITECH's own practicing physicians.
Business and Clinical Analytics
February 23, 2:00 PM | 60 min.
This webinar provides an in-depth look at how MEDITECH's Business and Clinical Analytics (BCA) can help your organization to increase efficiency, measure progress, and improve its clinical, financial, and operational performance.
CHIME and Avera Health: A Model for Achieving "Most Wired" Level 10 Designation
February 25, 1:00 PM | 60 min.
Join Dr. Andy Burchett, CMIO of Avera Health and Russell Branzell, President & CEO of CHIME, as they discuss a model for achieving "Most Wired" Level 10 Designation and learn best practices that can be implemented at your organization as you aim to achieve Level 9-10 designation.
Doctors' Hours: CLPP Clinician Advisor Series Q & A
Bryan Bagdasian, MD, MMM (Acute)
Thursday, February 25 at 12:30 p.m. – Register
Deborah Harrigan, MD (Ambulatory)
Thursday, March 11 at 1 p.m. – Register
Louis Dandurand, MD (Emergency)
Thursday, April 29 at 12 p.m. – Register
Client Job Board
Back to Top
Navin Haffty offers the client job board as a free service to the MEDITECH community.
Job Seekers: If you are interested in exploring positions at other organizations, visit the client job board section of our website often. Feel free to refer colleagues!
Recruiters: If you would like to include your organization's listing on the client job board, please email the job description and candidate application instructions to Lauren Iacovelli. No recruiting firms, please.