January 2016
Thoughts From Our President
Back to Top
Having completed an extensive review of MEDITECH's current and near-term development efforts, we believe 2016 will mark a significant turning point in the eyes of the HCIS market. With the delivery of Business and Clinical Analytics (BCA) and Ambulatory products along with embedded clinical decision support tools in 2015, population health products going LIVE in 2016 and the additional population health development efforts planned for the future, we believe MEDITECH's product suite is comparable or more advanced than that of any vendor in the industry. This month's newsletter will highlight MEDITECH's exciting developments and our observations on its future.

We wish you all a healthy New Year.
John Haffty, President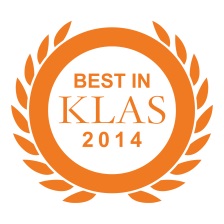 Navin, Haffty & Associates
2014 Best in KLAS Planning and Assessment
2014 Category Leader Staff Augmentation
Hospital Acquired Conditions: What MEDITECH Can Do To Help
Back to Top
As part of the Affordable Care Act, the Hospital Acquired Condition (HAC) reduction program took effect on October 1, 2015. Over 750 hospitals have been notified that they are in the bottom quartile and will have their Medicare payments reduced by 1% for all discharges occurring between October 1, 2015 and September 30, 2016. For most hospitals, this translates to a reduction of approximately $500,000 a year. Note: Centers for Medicare & Medicaid Services (CMS) penalties are just part of the "cost" of HAC. Other regulatory bodies' (i.e., payers and marketplace/patient/provider) awareness issues demand attention to HACs.
To help its hospitals address HACs as well as improve clinical outcomes, MEDITECH has developed the EHR Excellence Program which includes the Catheter-Associated Urinary Tract Infection (CAUTI) Prevention Toolkit and a second toolkit for Central Line Associated Bloodstream Infection (CLABSI) coming soon. These toolkits represent two of three measures included in the CMS scoring process and are available for 6.x, Client/Server and MAGIC. In addition, the EHR Excellence Program has Clinical Decision Support Interventions and Rules along with other resources.
We believe the EHR Excellence Program provides great opportunity to address HACs and impact both quality and finances. Click here to access the toolkits on the Customer Service section of MEDITECH's website.
MEDITECH: Product Development Status & Updates
Back to Top
At the risk of oversimplifying things, the goals of information systems for most healthcare organizations can be summarized as:
Enhance the care of patients by providing a single patient record across the continuum of care that is easy to use and doesn't adversely impact clinician productivity.
Support the changing financial models to deliver care at a lower cost and meet the various payer requirements that include quality and performance measures and bundled billing.
Meet these goals while not increasing the cost of information systems to a point where it impacts the financial health of the organization.
Below are observations and updates that lead us to believe MEDITECH is positioned at the forefront of the industry when it comes to meeting the goals of information systems. Most but not all of these updates apply to the 6.1 platform.
Physician satisfaction – Several years ago, bringing all of an organization's physicians LIVE at the same time seemed a herculean task. Since the introduction of the READY implementation methodology, along with the Clinical Leadership Preparedness Program (CLPP), we are routinely seeing 85-90% or more of physicians using the full capabilities of MEDITECH within weeks of going LIVE. Based on our limited comparison with hospitals and health systems using Epic or Cerner, we have found that physician adoption with MEDITECH is exceeding that of other vendors.

Ambulatory is LIVE at multiple sites – More importantly, the new software and mobile computing capabilities are making documentation and ordering significantly faster increasing physician satisfaction while delivering on the promise of improving productivity.

Business & Clinical Analytics (BCA) is LIVE at multiple sites – Several Client/Server sites are LIVE with BCA and it will be delivered to several 6.1 sites in early 2016. This is a critical component for population health management, and along with other tools in development, will provide as strong a set of tools as any EHR vendor in the industry.

Long-term care (LTC) is LIVE – MEDITECH brought LIVE the first site on its re-written LTC product. Along with Home Health, MEDITECH can now deliver an EHR that provides a single patient record across the entire continuum of care.

Patient registries – The other critical component for population health management are patient registries. We have conducted a thorough review of this new set of tools and are most impressed. It has the flexibility to create and update registries based on specific measures tied to unique payer requirements. Implementations are active at two 6.1 sites and we expect these hospitals to Go-LIVE by spring 2016. From our detailed review, we believe this functionality will meet the needs of virtually every MEDITECH hospital.

Interoperability – There are few health systems where every provider will use the same EHR. MEDITECH has taken a leadership role with interoperability by joining CommonWell Health Alliance in 2015 and is actively participating in the Fast Heathcare Interoperability Resources (FHIR) Argonaut Project. As the industry moves toward interoperability, MEDITECH will be at the table. Coupled with the ability of third party vendors to pull data from other EHRs into the MEDITECH Data Repository, the tools exist to meet the vast majority of any health system's population health management needs.

Critical Care nursing is LIVE – This has led to significant reductions in time for nursing documentation as well as a more complete EHR. Building on the integration of critical care monitors, we expect to see fetal monitor interfacing in the near future, followed by full labor and delivery functionality.

What MEDITECH's future holds:
MEDITECH is nearing the end of a major software life cycle in which they have developed a totally new Web-based EHR that is aligned with the current and future healthcare market. Early adopters for the Web Inpatient and ED physician tools begin in 2016, with a general roll-out in 2017.
MEDITECH continues to expand its development focus in both products but also platforms and infrastructure. The focus on web-based products that are cloud enabled will put them in the forefront of vendors in our industry.
MEDITECH continues to provide its products at a total cost of ownership that is almost half that of their major competitors. Much of the difference lies in its maintenance pricing as well as the lower internal labor support efforts required.
Assuming rational decision making, MEDITECH should soon see a growth in its client base. While this may take some time to be fully recognized, we believe by the end of 2016, MEDITECH will be elevated in the eyes of the industry.
Partnership with Boulder Community Health Provides Stabilization & Success
Back to Top
"Navin, Haffty & Associates was a true partner with Boulder Community Health in stabilizing and improving our IT organization. They successfully collaborated with us to redefine our strategy, provided the right consultants to execute, and delivered both tangible and actionable results. They are my go-to consulting firm for MEDITECH strategy and support." – Linda Minghella, Vice President and CIO
The following case study is from Boulder Community Health, Boulder, Colorado where we developed a multi-year strategic plan and assisted with its implementation and execution, specifically focusing on addressing staffing challenges necessary to accomplish their goals. Below is an abbreviated version of their journey:
"Mission-driven and dedicated to providing local access to high-quality, comprehensive medical care, Boulder Community Health initially engaged Navin, Haffty & Associates (NHA) in the spring of 2013 to assist with developing the EHR components of the health system's three-year IT strategic plan. The resulting deliverables from NHA's MEDITECH HCIS current state assessment solidified Boulder's strategic path. Boulder leadership set multiple high-priority initiatives toward strategic plan fulfillment and knew that maintaining excellence in patient care throughout a proactive advance toward IT optimization required staff stabilization. Boulder's IT leadership retained NHA for a long-term partnership to support the stabilization efforts."
For the rest of Boulder Community Health's story, click here.
MEDITECH & Validic Collaborate to Improve Care with Patient-Generated Data
Back to Top
With the push towards consumerism, the ability to integrate clinical, fitness and wellness data into the EHR is a new frontier for most hospitals. MEDITECH has launched an initiative with Validic to address this need for its hospitals.

According to Helen Waters, MEDITECH's VP of sales and marketing:
"We're ensuring that we are meeting our ultimate goal of delivering the best quality care by providing the most informed level of information for a clinician to make good decisions. Accessing all of the lifestyle data and the specific monitoring data such as weight, blood pressure and Hba1Cs — as well as the ability to track this information accurately and consistently—simply empowers clinicians to do more."
MEDITECH and Validic have provided additional information on MEDITECH's website.

If you are interested in learning more, contact your MEDITECH marketing representative.
Update: KLAS
Back to Top
KLAS provides the best representation on how vendors are performing in the eyes of their clients in our industry. We started reporting our rankings and sharing some comments in 2015 and plan to continue this practice for 2016. We hope this serves as a reminder to check KLAS rankings and commentary when considering a consulting company. While it is too early for KLAS to announce its annual Best in KLAS awards, we are optimistic that NHA will again be included in this select group of vendors.

Once again, NHA ranks higher than every other MEDITECH consulting company in each category we are rated! We are also ranked among the leaders for the entire healthcare IT consulting community in the four categories we provide services.

As of January 4, here are our rankings:
1st – HIT Enterprise Implementation Leadership (reflecting the large 6.1 READY projects)
2nd – Technical Services (report writing, data repository & pro-ration rules services)
3rd – IT Advisory Services (prior Planning & Assessment category where we were "Best in KLAS" for 2014)
9th – HIT Implementation Support and Staffing (for small READY implementations and backfill resources)

Below are a few recent comments:
"I have gone through so many vendors and Navin, Haffty & Associates is a good one. I will be sticking with them." – Director/Physician, December 2015

"No one knows MEDITECH like Navin, Haffty & Associates. They know the different MEDITECH platforms better than anyone else, and it is clear when their consultants come in that they are experts. With other firms we have used, it has felt like we have had to train them, but that has not been the case with Navin, Haffty & Associates." – Executive, December 2015

"NHA has quality people. We are about to use them again. They are very professional and they make it easy for us to work with them." – Director/Physician, December 2015

Please note selected commentaries may not represent the whole of provider sentiment related to this product or service. Visit KLASresearch.com for a complete view.
Quick Notes
Back to Top
In December, MEDITECH president & CEO Howard Messing was interviewed by Healthcare IT News. Visit www.healthcareitnews.com to read the full interview.
If you are considering a migration to 6.1, you might want to get started soon. Delivery dates for software are longer and even the demonstration team is now backlogged. While these are encouraging signs for the MEDITECH community, if you are not managing your timeline, you may find it more challenging to get the project dates you would like.
HIMSS 2016
Back to Top
If you are planning to attend HIMSS in Las Vegas on February 29 through March 4, NHA will be present once again. Although we will not have a booth, most of our senior leadership and business development staff will be present. If you are interested in meeting with us during this conference, please email David LaFontaine, dlafontaine@navinhaffty.com to schedule a time.

MEDITECH will also be present at HIMSS. Visit them at booth #4165 where you can find out how 6.1 is transforming the way care is delivered every day. They are currently finalizing their list of presenters and will post more shortly.
MEDITECH will be hosting its annual Customer Appreciation Event on Tuesday, March 1, from 7-10 p.m. at the Paris Hotel on the Chateau Rooftop. Register here and get ready to step into the City of Light and unwind during a Parisian night in Las Vegas.
2016 International MUSE Conference
Back to Top
The 2016 International MUSE Conference will be held in Orlando, FL from May 31 through June 3. NHA will exhibit again this year (we will announce our booth number in next month's newsletter), and MEDITECH will be there to demonstrate their strategies for optimizing your system and to share how 6.1 Web EHR will transform the way your organization delivers care. More details on MEDITECH session information will be shared shortly. For now, visit the 2016 International MUSE Conference website for more event details and registration.
MEDITECH Events
Back to Top
MEDITECH On the Road Events:

MEDITECH will be holding "On the Road" events starting in April 2016. These are one day sessions focused on optimizing strategies for your current MEDITECH system and to see how their new 6.1 Web EHR is revolutionizing care.
Some of the highlights will be:
Learning strategies for getting MORE from your current MEDITECH system.
Networking with others sharing similar goals.
Exploring how the 6.1 Web EHR transforms the way an organization delivers care.

April 12 – Chicago, IL | Registration Open
April 14 – Pittsburgh, PA | Registration Open
May 17 – Atlanta, GA | Registration Open
May 19 – Houston, TX | Registration Open
Conferences:
Home Care Optimization Symposium // March 15-17, Atlanta, GA – Register Today
Nurse & Home Care Forum // June 15-17, Foxborough, MA – Register Today
MEDITECH Webinars:
Web EHR Walk-through
Monday, January 25, 1 p.m. EST
See how MEDITECH's streamlined Web EHR supports the highest level of patient care and simplifies documentation across all care settings.

Patient and Consumer Health Portal Demo
Wednesday, January 27, 2 p.m. EST
In this 60-minute demonstration, see how new, interactive features in MEDITECH's Patient and Consumer Health Portal give patients control over their care.

Web Ambulatory EHR Demo
Tuesday, February 9, 1 p.m. EST
See MEDITECH's new Web Ambulatory EHR for yourself.

Web EHR Walk-through
Wednesday, February 17, 1 p.m. EST
See how MEDITECH's streamlined Web EHR supports the highest level of patient care and simplifies documentation across all care settings.
NHA is Hiring
Back to Top
To keep up with the demand from our clients, NHA continues to need excellent MEDITECH specialists. We have been named among the top 100 Best Places to Work in Healthcare by Modern Healthcare for the second consecutive year.
We believe there are significant advantages to being part of NHA. As part of the largest consulting company focused exclusively on serving the MEDITECH community, we enjoy an exceptional working relationship with MEDITECH, offer a collaborative work environment and treat each of our staff with respect. Our competitive compensation package includes exceptional medical insurance coverage as part of our extensive benefits as well as on-going education to maintain and develop skills and talent. Our employment approach and focus on long-term business relationships has led to an unparalleled record for consultant and client retention.
If you have interest in consulting and have solid MEDITECH experience with implementing one of their applications, please contact us. We have an outstanding mentoring program for new consultants and the best reputation in the MEDITECH community for training and development of our staff. We are the first company certified in the new MEDITECH READY implementation methodology, earning certification nearly two years prior to any other firm.
We are also interested in experienced consultants from other companies. As the largest company that works exclusively with MEDITECH, you would be supported as you continue to build your skills. In addition, our management approach has demonstrated a respect for our consultants and created a collegial atmosphere that encourages information sharing and support.
While we have a number of openings, at this time, we are particularly interested in candidates with strong project management experience (6.x preferred), 6.1 Revenue Cycle, HIM/SCA and 6.1 Ambulatory.
If you are interested please contact us at recruiting@navinhaffty.com or call us at 855-309-9334. See what positions are currently available by visiting the NHA Current Openings page.
Please note that at this time, we are only able to consider those able to travel up to 80% of the time. (Current employees of MEDITECH or of our clients cannot be considered.)
Client Job Board
Back to Top
If you are interested in exploring new positions at other organizations visit the client job board section of our website. This is a free service of NHA to the MEDITECH community. Currently, there are many postings from MEDITECH organizations. If you or a colleague are interested, take a look and see what's open.
If you would like to include your organization's listing on the NHA website, please email Kelly Tracy at ktracy@navinhaffty.com (Please note that as this is a courtesy to the MEDITECH community, we will not accept postings from recruiting companies.)
NAVIN, HAFFTY & ASSOCIATES
Back to Top
Since our inception, NHA's sole focus has been providing solutions that maximize the value of your MEDITECH EHR. The experience we have gained along the way has made us the largest and most respected MEDITECH consulting firm in North America. This exclusive focus has allowed us to provide clients with greater insight and understanding of MEDITECH's capabilities and the expertise to better deliver innovative tools, solutions, and strategies that improve your operational performance and enhance patient care quality. Our proven track record has positioned us to become MEDITECH's first and most experienced READY-certified consulting firm.
Our staff not only makes up the largest MEDITECH consulting team available, it is also comprised of the most experienced professionals in the industry. Our pool of 220+ consultants are some of the most seasoned professionals in the industry with an average 14 years of MEDITECH, 18 years of overall IT, 6 years of consulting, and 20 years of EHR/HCIS experience. By leveraging the combined expertise of our consulting team, NHA stands second to none and is uniquely positioned to meet the needs of any organization utilizing the MEDITECH EHR. Our proven track record of success has led to Best in KLAS rankings for Planning and Assessment, Clinical Implementation Supportive and KLAS Category Leader for Staff Augmentation.