February 2022
Thoughts From John Haffty
Back to Top
I hope you continue to find useful information regarding MEDITECH's products and services in this newsletter. While we try to focus on what we think will be interesting to you, occasionally we do promote our services. The best source of information comes directly from our clients; that is why I am particularly grateful to one long-time client of ours who was hosting a site visit for an organization considering Expanse. The CIO told those visitors they'd be foolish to go with anyone but Navin Haffty for assistance with their implementation. About a month later, that prospect signed for Expanse and selected us as consulting firm for their project, which is now kicking off. While I privately thanked the CIO after becoming aware of the discussion, I want to also thank the many clients (past and present), that have recommended us over the years. As you might imagine, we are not always aware of your recommendations and kind words but please know this is very much appreciated. I always welcome your direct feedback.
John Haffty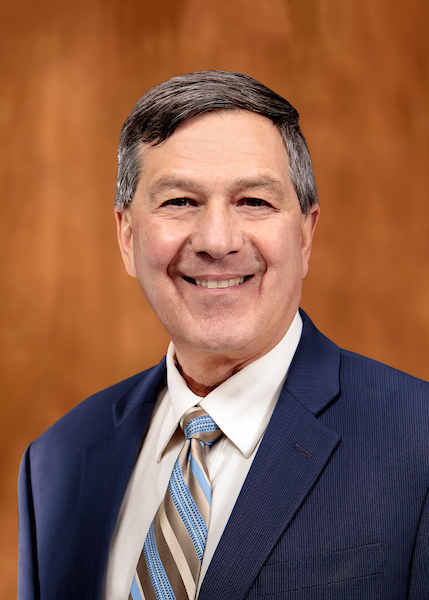 Conference Update
Back to Top
While we're keeping an eye on the ongoing effects of the pandemic, we're looking forward to seeing you at the ViVE and HIMSS conferences in March. We'll be at both, as part of the Tegria team, and we'd love to meet with you if you're planning to attend.
Join us at ViVE, March 6-9, Miami Beach
Good Night @ ViVE Special Event (Sunday, March 6)

We will be co-sponsoring this event and would love to see you there!

Techquity Panel with Theresa Demeter, MHA, Managing Director, Tegria (Monday, March 7 at 3:00pm)

Learn about catalyzing health equity through data.
We can't wait to see you at 
HIMSS
, March 14-18, Orlando
Breakfast Briefing (Thursday, March 17, 7:15-8:15 a.m.)
Industry Solution Session (Thursday, March 17, 8:30-9:30 a.m.)
Lunch & Learn (Thursday, March 17, 11:15 a.m.-12:15 p.m.)
Tegria will have speakers at all three HIMSS events listed above.
Questions or want to meet us at ViVE or HIMSS? We'd love to hear from you! Contact us at info@navinhaffty.com.
For more on MEDITECH's plans for these conferences, see the Calendar of Events section below.

Expanse Traditional or MaaS
Back to Top
MEDITECH has been offering Expanse for many years and its KLAS ratings have validated the level of success organizations using the solution have achieved (along with specific metrics noted in our December newsletter). When making the decision to implement Expanse, healthcare organizations have choices: the traditional approach of purchasing a perpetual license for the software or opting for MEDITECH as a Service (MaaS). We spoke with clients who have faced this decision and wanted to share the most compelling reasons for their decisions. As you consider Expanse, we hope this information will provide insight that may help with the choice you make.
Traditional
The key advantages of this approach are:
Full control of the configuration and management of the software

Allows for greater responsiveness to your user community
System updates on your schedule

Ability to create custom reports using all MEDITECH tools
Option to convert most historical data (MaaS has some limits on data conversions)
With the traditional Expanse approach, hospitals have the option to self-host the infrastructure or use cloud hosting (we are one of several options for this service). To understand the advantages and costs of these various options, we suggest contacting your MEDITECH marketing representative.
MaaS
The key advantages of this approach are:
Faster implementation timeline: usually 6-9 months vs. 12-15 months for a traditional Expanse implementation
MEDITECH provides about 60-70% of the dictionaries, reducing the level of effort required by a hospital to complete the implementation
Simpler contracting process as software, infrastructure and most third-party solutions are bundled into a single contract
Little capital required
Particularly attractive to hospitals with limited IT resources

MEDITECH and MedPower Announce Online Training Partnership
Back to Top
MEDITECH recently announced a partnership with MedPower to develop and deliver a comprehensive catalog of role-based, interactive online training courses and Smart Tips to support Expanse users throughout their lifecycle.
MEDITECH provides Expanse users with training and support to master the solution and take full advantage of its features. Leveraging the MedPower platform, MEDITECH makes it easy for Expanse users to learn best practices and stay up to date on the latest priority pack updates and upgrades.
MedPower offers a complete set of eLearning tools and certified training content to support onboarding, reporting, and just-in-time training. The role-based courses and Smart Tips developed by MedPower ensure users gets a learning experience tailored for their role. MedPower also provides a personalized eLearning dashboard with one-click access to the latest Expanse courses, classroom sessions, and training updates. Users can track and report on completion status, assessments, certifications, and more.
Navin Haffty has worked with MedPower for many years. Their smartphone-based micro-learning is easy to use and very effective. Most lessons are one to three minutes in length and focus on practical usage of Expanse.
For more information on the MEDITECH/MedPower partnership, contact your MEDITECH representative. Click here to read the full press release.
If you'd like to hear about Navin Haffty's experiences with MedPower, contact us at info@navinhaffty.com.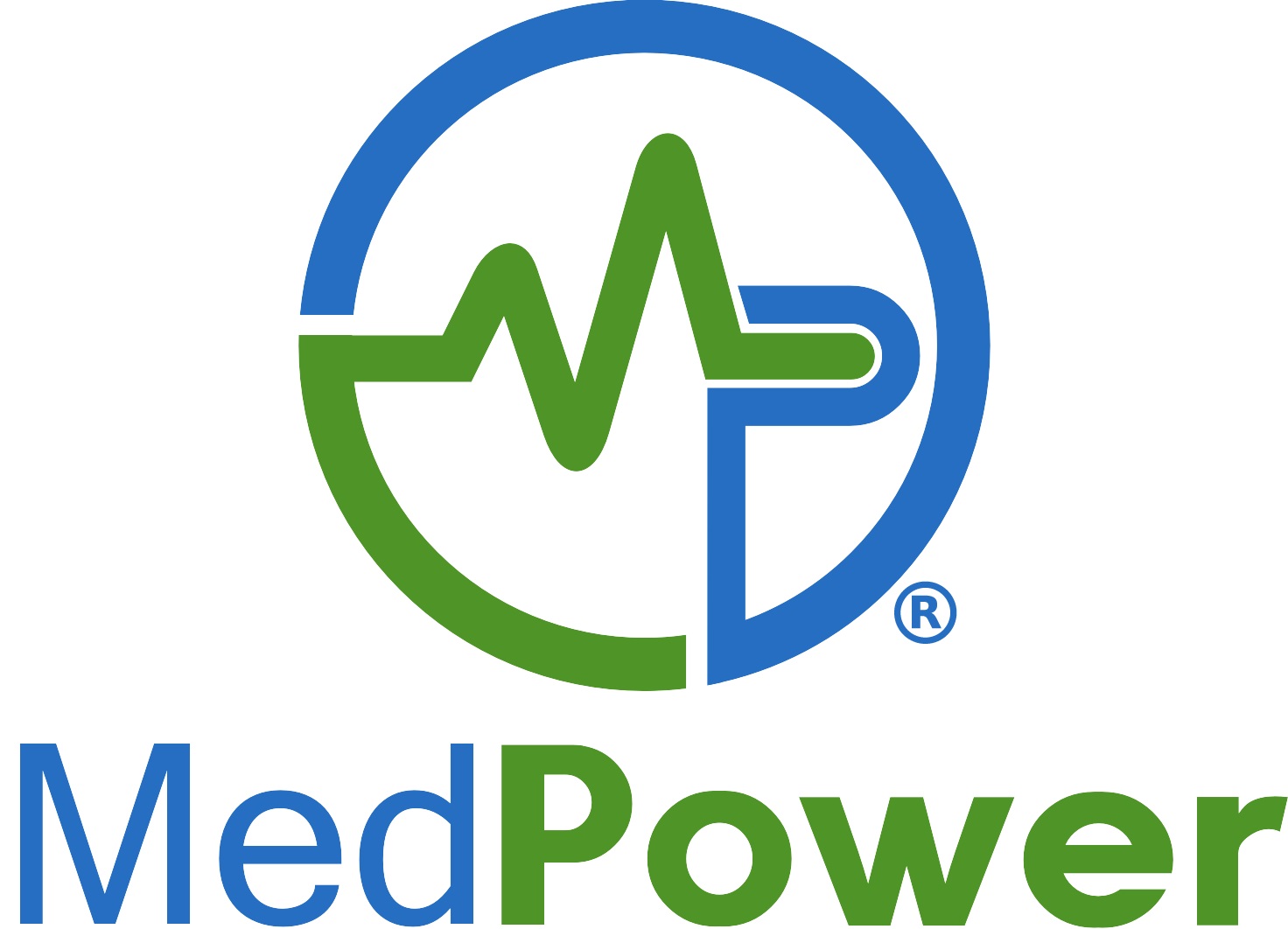 Canadian Focus
Back to Top
by Erin Mueller, Vice President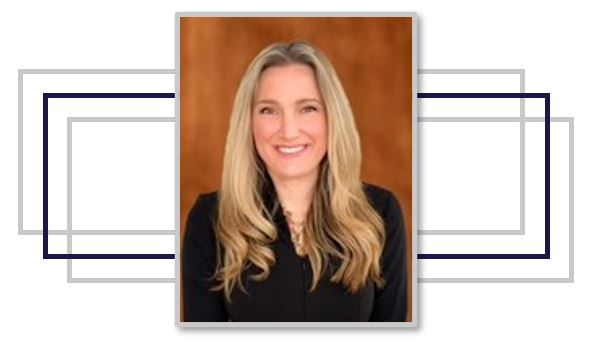 Healthcare organizations across Canada continue to transform their digital solutions to meet the increasing needs of patients and providers, while simultaneously addressing the difficulties posed by this pandemic, and the ever-present healthcare staffing shortages. At Tegria Canada we understand these challenges, which is why we support our clients to deliver these major initiatives, while balancing the increasing demands on care, capacity, burnout, and budget.
We have industry leading experience in EHR implementations, but equally as important, we understand the human impact of leading organizations through big changes to achieve their strategic initiatives. We regularly partner with hospital leadership to help navigate the often difficult and impactful technical and human changes required in large transformational projects such as EHR implementations. We provide our clients with expertise, guidance, templates, tools, and methods to enhance their success.
Tegria recently partnered with stakeholders at a large healthcare organization to leverage our readiness program to drive their EHR initiative forward. We mentored and coached on the specifics around technology implementation and human adoption to enhance their ability to connect with clinicians. This included validating plans, measuring milestones, and assisting them in achieving desired outcomes.
Our tenets of a successful EHR implementation include:
Guiding principles that serve as tools for communication, and a reference rubric to understand how decisions are made
Well-defined enterprise and IT governance models for decision making, risk mitigation, prioritizing project deliverables, and on-going optimization
Clear communication structures, cadence, and team/personal responsibilities
Structure and consistency across the enterprise to ensure standardized outcomes
Over the coming months, we will continue to highlight how we partner with our clients to optimize their EHRs and other systems to run as effectively and efficiently as possible. If you would like to learn more about how Tegria can support you, reach out to me at erin.mueller@tegria.com.
We invite you to share our newsletter with your peers and encourage them to subscribe. We also welcome everyone to become a member of our social media community.
Connect with Navin Haffty on Twitter and LinkedIn
KLAS Comments
Back to Top
We are pleased to share the following KLAS comments from our clients:
"We have received our money's worth with the firm. That is why we keep going back. They are very corporately aligned with our goals. I have recommended the firm to others. I have nothing but great things to say about them."
– CIO
"The firm's philosophy is to really become part of our team. They are willing to develop a very direct relationship with us, and they want to understand what our corporate initiatives and goals are. They want to know where we are trying to get to, and they want to help us get there. The firm does not just sell us a black box and say they will see us later. They really become part of our group. They take the time to get to know people. The firm doesn't want to be looked at as outsiders; they really just want to be part of the team. That is why our relationship has grown over the years. The firm has maintained a good relationship with us for a long time."
– CIO
"Engage knows exactly the order in which things need to be done. We accomplished the impossible because of Engage. They were here when they said they would be. They made sure everything was executed on time. I was really blown away. I have been at this facility for years, and hiring this group of consultants was the best decision we have ever made."
– Director

Navin Haffty/Engage Client News
Back to Top
We are pleased to announce the following new projects:
Albany Med Health System, Albany, NY – ERP Project Support
Goshen Health, Goshen, IN – Expanse SUR and Oncology Support
Moore County Hospital District, Dumas, TX – Electronic Labs Interface
Tri Valley Health System, Cambridge, NE – Lab Test Build Assistance
UVA Health, Charlottesville, VA – MAGIC Data Extractions
William Bee Ririe Hospital, Ely, NV – Expanse Optimization
Calendar of Events
Back to Top
Conferences
ViVE
March 6-9, Miami
MEDITECH Booth #712
This inaugural event, powered by CHIME and HLTH, focuses on the business of transformation in healthcare. Visit MEDITECH at booth #712 to see how it's driving change through innovation, learn how its relationship with CHIME has helped to advance healthcare, and discover the innovative ways your peers are serving their communities.
HIMSS22
March 14-18, Orlando
MEDITECH Booth #3311
Visit MEDITECH at booth #3311 as it highlights transformation in motion:
Attend demonstrations to see how Expanse can meet your evolving goals
Hear customer success stories from fellow clinicians
Engage with MEDITECH during the Interoperability Showcase and Physicians Community CMIO Roundtable
MEDITECH 2022 Home Care Symposium
March 21-25 (virtual)
Register for MEDITECH's 2022 Home Care Symposium, taking place virtually March 21-25. Vicki Hoak, CEO of the Home Care Association of America, will be this year's keynote speaker.
2022 MUSE Inspire Conference
May 15-18, Dallas, TX
Tegria Booth #412
Registration for the 2022 MUSE Inspire conference is now open! Early bird registration will be open until the end of day on Thursday, February 28.
Tegria is looking forward to seeing you in Dallas at this year's MUSE Inspire Conference. We will be at booth #412 and welcome you to stop by and meet with our executives.
Webinars (all times listed in Eastern)
CHIME "Digital Health Most Wired" Survey: Trends and Benefits
February 24, 2:00 PM | 60 min.
Join CHIME representatives Lorren Pettit, Vice President, Digital Health Analytics, and Calli B. Dretke, Vice President, Digital Health Insights and Technology, for a discussion on "Digital Health Most Wired" trends, such as patient engagement and the future of telehealth, and organizational benefits of participating in the Most Wired survey. This webinar is for MEDITECH customers only.
MEDITECH Doctors' Hours (all times listed in Eastern)
CLPP Clinician Advisor Series Q & A 
Bryan Bagdasian, MD, MMM (Acute)
Wednesday, February 16 at 11 a.m. – Register
Deborah Harrigan, MD (Ambulatory)
Tuesday, March 8 at 1 p.m. – Register
Louis Dandurand, MD (Emergency)
Tuesday, April 26 at 1 p.m. – Register
Client Job Board
Back to Top
Navin Haffty/Engage offers the client job board as a free service to the MEDITECH community.
Job Seekers: If you are interested in exploring positions at other organizations, visit the client job board section of our website often. Feel free to refer colleagues!
Recruiters: If you would like to include your organization's listing on the client job board, please email the job description and candidate application instructions to Lauren Iacovelli. No recruiting firms, please.