December 2021
Thoughts From Our President
Back to Top
As I reflect on where we are over a year after our acquisition by Tegria, I believe we have realized our goals of continuing to do right by our clients and staff throughout our transition.
We trust you are still experiencing the same personal touch, responsiveness and quality you have come to expect. Our engagement executives are tasked with ensuring we are meeting (or exceeding) your expectations and serving as your trusted consulting partner. Many of you have enjoyed relationships with our engagement executives that go back over ten years. We realize you may have been concerned about leadership team turnover as a result of the acquisition. We are pleased to report over the course of these past 16 months all members of our leadership team (including engagement executives, talent managers and business development staff) remain in place and accessible. In reviewing our annual turnover for 2021, we continue to experience the lowest metrics in the MEDITECH consulting world. Out of our entire workforce, we have seen only twelve departures, with most being retirements and no one leaving for competitive employment.
Under Tegria, we are pleased to offer you a greater range of services. Our new menu of technical solutions include EHR cloud hosting (ten organizations have taken advantage of this offering so far this year), cloud-based disaster recovery services, infrastructure planning and support services. We have information systems and revenue cycle talent and solutions that can provide solutions to virtually every need your organization may have. We are especially excited to report organizations running Athenahealth that wish to migrate to MEDITECH Expanse Ambulatory can transfer to us the outsourcing of physician billing. Further, if you are concerned about working down accounts receivable from a third-party ambulatory EMR, we can also provide that service.
Finally, not only is our leadership team still in place, but so am I. While I continue to transfer select responsibilities to this amazing leadership team, you will still find me here in 2022. Wishing you a healthful and joyous holiday season.
John Haffty, President
Navin Haffty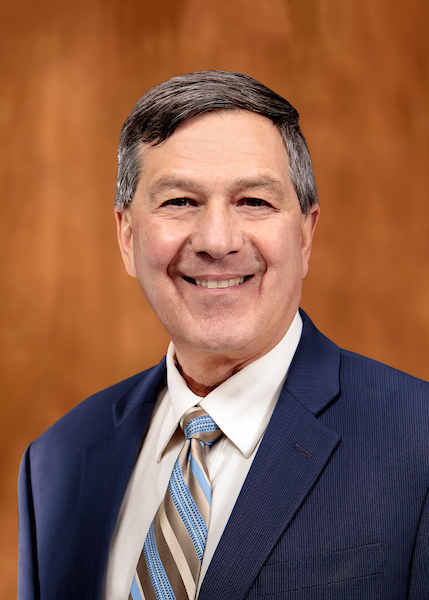 We Want to Hear From You
Back to Top
As we look towards 2022, we're most interested in continuing to serve you and meet your needs. Please take a few minutes to answer three (3) brief questions about how we can best provide relevant content to you in the future. As part of Tegria, Navin Haffty is able to provide a broader range of services based on bold ideas and breakthroughs in care, technology, revenue management, and operations. We look forward to making you aware of these in the coming months. Thank you!

MUSE Executive Institute
Back to Top
The 2022 MUSE Executive Institute is taking place January 9-11 in Newport Beach, CA, featuring presentations from leading MEDITECH hospital CIOs. This year's agenda focuses attention on cybersecurity, among the most pressing challenge of our time. In addition, there will be a roundtable discussion with two of MEDITECH's executives. This small venue focus provides for the opportunity for information systems leaders to network and share ideas and solutions.
It is not too late to register. Under the Hosted Hospital Executive registration the conference fee is waived and your travel costs will be reimbursed.
If you are interested in meeting with Navin Haffty leadership team members Rob Hoehne or Arryn Waterman at the event, email us at info@navinhaffty.com.
Use of Open-Source Software for Scripting
Back to Top
We recently learned one of our multi-facility clients had not used the Dictionary Management Desktop (DMD) when implementing MEDITECH due to the phased approach they employed. (Unfortunately, this client did not utilize Navin Haffty during the implementation.) We discovered we would need to refile every dictionary entry in MEDITECH in the DMD, a daunting task to say the least! With multiple unique hospitals, there were hundreds of thousands of dictionary entries to be refiled.
A scripting tool could be used to ease the sting of this task, although this client does not own one. Fortunately, our staff has experience with the open-source scripting tool AUTOHOTKEY. We taught the client's team how to create their own scripts and assisted in developing scripts for the different module dictionaries. Once we got rolling with the scripting of the refile, the impact was immediately obvious. The use of AUTOHOTKEY made it many times faster to refile, saving time and the mental and physical exhaustion of completing the task manually. Using this tool, it took only one month to complete the refile.
For more information on how AUTOHOTKEY could help you, reach out to us at info@navinhaffty.com.
Considerations for MEDITECH's Business and Clinical Analytics (BCA)
Back to Top
The following question was recently posted on the MUSE Open Forum discussion board.
We have BCA in our budget to purchase. Please share with me your:
Implementation tips, tricks, struggles, successes
Any return on investment you had after implementing BCA
What you would do differently if you could
How many FTEs to set up and maintain
Would you be willing to demonstrate your accomplishment with our organization
Anyone have BCA and Pop Health
Here is what we have learned at Navin Haffty/Engage through our work with the organizations implementing this powerful tool.
Tips & Tricks

We recommend working with defined service area groups to review BCA's standard content dashboards. Sites tend to experience lower adoptions rates when they simply unleash access to everyone and let them "look around." Working with smaller groups to discover their needs and provide education about their area's standard content enhances adoption
Don't start custom building out of the gate. There are many standard dashboards and data sets provided by MEDITECH. Get to understand them first, then determine if custom data sets/dashboards are needed
Meet regularly with service area groups to be sure they are using BCA and not retreating to manual data pull methods and using Excel. There are dashboard activity logs available to watch this
Use a generic login for job scheduling or other activities that would be impacted if a BCA administrator were to leave the organization and had otherwise used their personal login for similar activities

Successes

Once sites have learned about the ease of building dashboards, they will quickly realize how much they can do themselves without involving their IT department, report writer or a consultant (though we can fill the short-term gap if necessary)
Many users take advantage of the ability to leverage importing an Excel spreadsheet and hooking up to BCA data sets

Lessons Learned

Sites that don't have report writers or programmers familiar with the Data Repository schemas may observe it is harder to "find" the data they want in custom data sets
Pulling custom query documentation will require a custom query
Learn about SQL joins and other ways SQL performance can be impacted if your custom SQL query isn't optimized. We have seen sites pull back millions of rows in a custom data set when all that was required was no more than 5%. Build custom data sets to be flexible but optimized for performance
If a site's build is non-standard, some standard data sets/dashboards may not be accurate. For example, custom registration types may not pull into standard data set pulls as expected; a custom data set may need to be built

Return on Investment

BCA was designed to allow for importing and management of non-MEDITECH data. Given all the various data sources, this is critical to having a more complete picture of your organization
With all the rapid changes going on in healthcare, your executives and managers will appreciate the views into what's happening in real time in order to make informed decisions. This was significant when COVID-19 first impacted our industry; many hospitals used BCA to manage and monitor workload, track PPE inventory, and measure COVID-19 disease metrics
The alternatives include using older technologies such as NPR reports and Data Repository. While adequate, these have limitations
You can find more information from your MEDITECH sales representative and from the various case studies on www.meditech.com. If you would like more information on Navin Haffty/Engage's BCA services, contact us at info@navinhaffty.com.
Why Expanse?
Back to Top
We recently assisted an organization with developing its business case for migrating from a non-MEDITECH EHR to MEDITECH Expanse. To assist, we collected qualitative and quantitative data from our many Expanse implementations, in addition to industry published data. If your organization has realized additional benefits, please forward to John Haffty and we will share them in future issues.

Top Expanse Benefits According to Our Clients
The latest version of MEDITECH Expanse features some of their advanced and impactful functionality

Genomics
Smart pump integration
Enhanced Oncology functionality
Web-based solutions for Acute, ED, and Ambulatory, and Expanse Patient Care (Nursing) are optimized for mobile navigation and retain the same look and feel for providers and clinicians

Increased WPL connection reduces Citrix footprint and costs
One record, one EHR across the continuum of care integrates inpatient, emergency, ambulatory and home health data. This allows for:

The most comprehensive patient management possible
The most complete information reporting capabilities possible

Expanse supports community wellness and leverages:

Care coordination across the organization
Post-acute care modules
Increased patient engagement functionality
Virtual care
Industry published metrics from hospitals LIVE with Expanse for at least one year: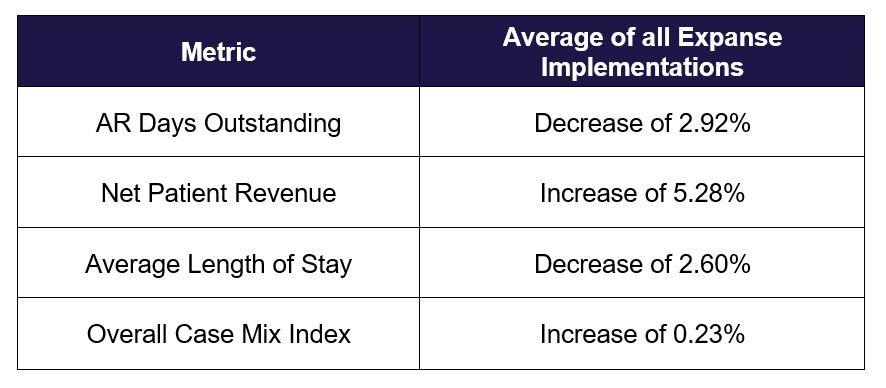 Canadian Corner
Back to Top
Interior Health Selects Navin Haffty for Community Wide Scheduling Implementation
British Columbia-based Interior Health has selected Navin Haffty/Tegria to assist with the implementation of MEDITECH's Community Wide Scheduling (CWS) module across several sites in its Primary Care Network and Kelowna General Hospital for the rehab department. These sites will migrate from an Excel, Outlook and paper-based scheduling system to CWS. The project involves a standardized process across all sites to ensure the integrity and quality of the build, implementation, and training of end users.

A Chat with Steven Wilson of Tegria Canada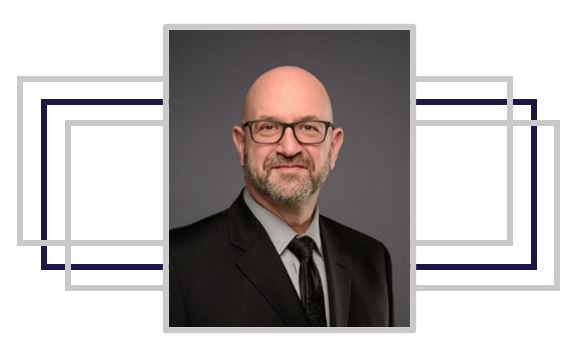 Our parent company, Tegria, officially launched in Canada this past spring under the leadership of Canadian CEO and Managing Director Steven Wilson. In a recent interview, Steve shares his reflections on this past year and looks ahead to 2022.
What were some of Tegria Canada's key accomplishments in 2021?
In our first year operating as Tegria Canada, we achieved many foundational goals: establishing our Toronto office, building our Canadian workforce, and upholding our service to the MEDITECH community in Canada. We continue to extend the Navin Haffty value of fostering strong client relationships by maintaining open communication and facilitating opportunities for growth. This has given us a deeper understanding of our clients' needs and strengthened our ability to provide solutions. As an added accomplishment, we are proud to extend Tegria's values by supporting and donating to the following organizations: International Rescue Committee (IRC), Doctors Without Borders, and The 519.
Looking ahead, what are Tegria Canada's goals for 2022? 
We look forward to continuing to grow the capacity and expertise of our Canadian team, providing jobs that will be kept in country. As a component of this growth, we will provide internship and learning opportunities for those considering entering the healthcare and IT field, specifically for individuals who may face barriers as members of marginalized communities.
We are proud to be working closely with many organizations across British Columbia and Ontario. As we look ahead, we invite other provinces into engaging discussion on EHR evolution and the unique needs of their regions.
We want to strengthen our engagement with our clients and community through meaningful touchpoints. Please take a moment to share your key thoughts for the year ahead by completing a quick survey here.
Connect with Tegria Canada on Linkedin, Twitter, or email Steve at steve.wilson@tegria.com.
MEDITECH Webinar
Genomics Showcase for Canadian Healthcare Organizations
January 20, 1:00 PM (Eastern) | 60 min.
Join Dr. Marsha Fearing, MEDITECH Canadian Physician Consultant and Harvard-trained medical geneticist, for a look at how Expanse Genomics will interact with and complement your MEDITECH EHR, how MEDITECH's innovative approach to genetic medicine can support every clinical discipline within your organization, and how you can begin to prepare for the future.
This session is intended for Canadian healthcare organizations.
​
Quick Notes
Read MEDITECH's posting about Holland Bloorview CEO Julia Hanigsberg being named to the Women's Executive Network Hall of Fame
Learn how MEDITECH celebrated Digital Health Week
Navin Haffty of Canada is Hiring
Navin Haffty continues to expand our commitment to MEDITECH's Canadian clients. We are pleased to have recently added new team members in Canada and plan to continue our initiative to grow our team here. Navin Haffty employs the most experienced MEDITECH consultants in North America and is looking to complement our team with Canadian-based resources.
MEDITECH Expanse clinical leads or subject matter experts for Canada: Navin Haffty is looking for strong clinical resources with proven implementation experience with MEDITECH Expanse. Are you a clinician able to communicate effectively, with expert application knowledge, who enjoys leading projects in a fast paced and energetic team environment?
Navin Haffty is also actively seeking experienced MEDITECH Expanse project managers for Canada. If you have strong project management skills in healthcare and have worked with the MEDITECH platform, we want to talk to you!
Are you ready to join the team at Navin Haffty? Contact us at recruiting@navinhaffty.com.
We invite you to share our newsletter with your peers and encourage them to subscribe. We also welcome everyone to become a member of our social media community.
Connect with Navin Haffty on Twitter and LinkedIn
KLAS Comments
Back to Top
We are pleased to share the following KLAS comments from our clients:
"No matter what I need, Navin Haffty is on top of it. If I need a last-minute consultant to help out a team member for just a few hours, Navin Haffty can get that person for me with a rather quick turnaround time. They are open to adding to our contract or doing whatever we need to do so that we have the resources we need. Navin Haffty was able to supply us with people to fill roles when things came up, and that exceeded my expectations of what they were contracted to do."
– Director
"We have worked with the firm continuously for many years. We have a representative we have used many times, and that person is incredible. Our representative always comes through for us and makes sure the job gets done right. We have the firm working on consulting engagements, reports, and individual department support. We use the firm for special projects and staff augmentation. We have tried some other consulting companies along the way, but this firm always bids competitively, and that is why we have been able to continue with them."
– CIO
"Engage is wonderful. They help us think of the little details that we might have forgotten or overlooked. Engage makes sure that we stay on schedule, and they buck up and help any time we are falling behind. I can't say anything bad about Engage. They have been extremely accessible and flexible. I would 100% recommend Engage."
– Director

Navin Haffty/Engage Client News
Back to Top
Go-LIVE Announcement
Congratulations to Onslow Memorial Hospital on its November 1 Go LIVE, migrating from MEDITECH 6.0 to Expanse in the acute and ambulatory environments. Based in coastal North Carolina, Onslow is a 162-bed facility with a medical staff of over 100 physicians and 25 specialty areas, serving over 50,000 patients annually. With numerous recognitions and awards over the years for quality of clinical care and service, Onslow is accredited by The Joint Commission and the American College of Surgeons' Commission on Cancer. Navin Haffty was proud to support Onslow throughout the implementation, providing project management advisory services, subject matter expertise in clinical, revenue cycle and technical areas, physician training, and at-the-elbow Go-LIVE support.

New Projects
Columbia Memorial Health, Hudson, NY – LAB Backfill Analyst
Duncan Regional Hospital, Duncan, OK – Backfill Support
Emanate Health, West Covina, CA – Care Plan Nurse Training and Audit
Gaylord Specialty Healthcare, Wallingford, CT – Data Center Migration
Lake Regional Health System, Osage Beach, MO – 6.15 LIS Analyst and Trainer
La Rabida Children's Hospital, Chicago, IL – Interim Clinical Analyst
Ocean Beach Hospital, Ilwaco, WA – Lawson Archiving
Palo Pinto General Hospital, Mineral Wells, TX – MAGIC Operating Systems Upgrade
The Valley Hospital, Ridgewood, NJ – Report Writer
Wilson Health, Sidney, OH – Hardware Refresh
Calendar of Events
Back to Top
MEDITECH Conference
2022 Home Care Symposium
March 21-25 (virtual)
Register for MEDITECH's 2022 Home Care Symposium, taking place virtually March 21-25.
MEDITECH Webinars (all times listed in Eastern)
Expanse Patient Care
January 26, 2:00 PM | 30 min.
Get an inside look at the intuitive, workflow-driven tools nurses use during their shifts to coordinate care, monitor patient populations, and ensure quality outcomes.
Expanse Patient Connect
February 1, 11:00 AM | 30 min.
This 30-minute webinar introduces how Expanse Patient Connect, MEDITECH's latest Cloud Platform service, automates convenient bidirectional communications between your healthcare organization and your patients to build a community of engaged, loyal consumers.
Business and Clinical Analytics
February 3, 11:00 AM | 60 min.
This webinar provides an in-depth look at how MEDITECH's Business and Clinical Analytics (BCA) can help your organization increase efficiency, measure progress, and improve its clinical, financial, and operational performance.
MEDITECH Doctors' Hours (all times listed in Eastern)
CLPP Clinician Advisor Series Q & A
Louis Dandurand, MD (Emergency)
Tuesday, January 25 at 1 p.m. – Register
Bryan Bagdasian, MD, MMM (Acute)
Wednesday, February 16 at 11 a.m. – Register
Deborah Harrigan, MD (Ambulatory)
Tuesday, March 8 at 1 p.m. – Register
Navin Haffty/Engage Careers
Back to Top
Navin Haffty/Engage is actively seeking individuals with strong implementation project management and consulting experience with MEDITECH Expanse. Demand is high for skills with billing, ambulatory, clinical materials management and laboratory. Those with proven implementation experience are encouraged to apply. We offer an outstanding compensation package and a workplace culture that values each of our employees. If you are interested in joining Navin Haffty/Engage to be #BetterTogether, please email us at recruiting@navinhaffty.com to set up a time to discuss opportunities.
Client Job Board
Back to Top
Navin Haffty/Engage offers the client job board as a free service to the MEDITECH community.
Job Seekers: If you are interested in exploring positions at other organizations, visit the client job board section of our website often. Feel free to refer colleagues!
Recruiters: If you would like to include your organization's listing on the client job board, please email the job description and candidate application instructions to Lauren Iacovelli. No recruiting firms, please.