December 2020
Thoughts From Our President
Back to Top
As I reflect on a most unusual 2020, I wanted to share a few thoughts about Navin Haffty. Our August 2020 acquisition by Tegria has allowed us to expand the service offerings we can provide to you. We now offer a complete MEDITECH solution via the combined services of Navin Haffty and Engage, our sister company.
I hope you are excited about our expanded capabilities and how we can better serve you in 2021. You'll be pleased to know we can now offer you the services of all companies within the Tegria family, including the top-rated revenue cycle management services of MediRevv (see more about MediRevv later in this issue). We look forward to providing more news and updates in future issues. Spoiler alert: You'll want to be on the lookout for January's issue of The Navin Haffty Report for an exciting update!
In the past two issues we've written about significant enhancements and product development updates from MEDITECH, specifically regarding the Expanse platform. The future is bright for MEDITECH, and all hospitals running their system should feel good about that. As Expanse continues to mature and expand with greater functionality and more applications, organizations are realizing the value of a modern, web-based integrated EHR solution that has significantly lower total cost of ownership than any of the other leading EHRs in the market.
Here are a few of the better memories from 2020 to close out the year:
Expanse implementations continued successfully. While some were delayed, the ability to adapt to remote support allowed most projects to continue.
Navin Haffty and Engage worked with MEDITECH and our clients to successfully complete implementations for over 30 hospitals.
MEDITECH proactively limited COVID-19 transmission by switching its workforce from office-based to remote, halting travel, and cancelling participation in HIMSS (before the conference was cancelled). Because of their agility, few of their staff were infected and there were no disruptions to client support or service.
According to KLAS, MEDITECH was only one of two EHR vendors to gain market share.
Wishing each of you a joyful and healthy holiday season and hoping we return to normalcy in early 2021.
John Haffty, President
Navin Haffty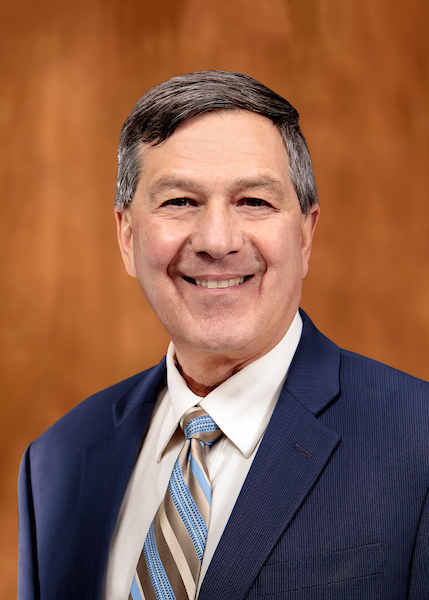 Important Notice for NTT Data Cloud Hosting Customers
Back to Top
NTT Data is discontinuing MEDITECH EHR cloud hosting. The technology team of Navin Haffty, powered by Engage, is prepared to help you develop a migration plan to meet your timeframe and fit your budget. We have already assisted many NTT Data customers migrate to our cloud-hosting platform or to on-premises solutions.
As a premier MEDITECH-certified EHR hosting service partner, we provide secure and reliable hosting for all versions of MEDITECH, including Expanse, 6.1, 6.0, Client/Server, and MAGIC.
Contact us for more information or to request a link to our recent cloud hosting webinar featuring actual customers discussing their experiences and providing tips about what hospital executives should consider when choosing a cloud hosting partner.
Emanate Health Utilizes Navin Haffty for MEDITECH BCA Customization
Back to Top
Emanate Health went LIVE on MEDITECH's state of the art Expanse platform in 2019 with the assistance of Navin Haffty. With the Expanse software license, Emanate opted for MEDITECH's Business & Clinical Analytics (BCA) tool, a web-based data visualization solution that helps organizations increase efficiency, measure progress and improve performance. Emanate turned to Navin Haffty to build out the custom dashboards.
Navin Haffty provided the services of a senior BCA consultant to build out the custom dashboards requested by Emanate stakeholders. These included views into COVID patient status and supplies, admits and discharges, surgery status, and more. Here is a glimpse at some of the dashboards built by Navin Haffty, providing visualizations at the fingertips of Emanate executives:
COVID-19 Dashboard – a comprehensive overview including total cases, seven-day positive rates, trends by orders, tests, and discharge dispositions
COVID-19 PPE Supplies – PPE supply levels currently on hand
Midnight Census/Productivity – demographic data related to patients occupying beds at midnight by unit, for productivity purposes
ADM/DIS by Provider – shows trends and stats for admits and discharges by provider
Surgery Overview – Cases by surgeon over a specific time period
Lab Overview – Labs by date range and facility, includes some throughputs
Imaging Overview – IDM data by facility, and by type of data (e.g., radiology vs. cardiac)
Inpatient/Outpatient Overviews
Other dashboards currently being developed by Navin Haffty for Emanate include:
Virtual Visits – report of virtual visits at the hospital
ER Dataset – data by billing code
Patient Activity – comprehensive dataset showing patient days, CMI, by attending, admitting, facility, over time, with KPIs
Readmit Data – report of patients readmitted
Emanate's vice president of information services recognized Navin Haffty's BCA expert as "a wealth of information" and credited her with contributing to "a robust group of dashboards that our users are enjoying." She went on to comment on the COVID-19 dashboards. "They are gorgeous! Clean and succinct and most important accurate! Our infection control director says they decrease her workload by hours as she is able to quickly gather up her data with confidence. Our organization is in a better place due to her collaboration with our programmers, the transfer of knowledge, and the reports provided."
BCA has endless possibilities with regard to datasets which can be pulled from the EHR and displayed as dashboards to assist with efficiencies and reporting enterprise wide. Other options in development at Emanate include:
Newborn delivery
ED statistics including overview, visit trends by day and hour, and throughput (time studies)
Pharmacy order volumes – used to track most utilized meds
Ambulatory visits
If you are interested in learning more about Navin Haffty's capabilities with BCA, contact us at info@navinhaffty.com.
MEDITECH Interoperability
Back to Top
MEDITECH is deeply engaged in interoperability efforts and envisions interoperability as a strategic objective for the company and its customers. As a CommonWell-connected platform, MEDITECH is extending every effort to increase customer onboarding and rollout.
Previously a separately licensed item, CommonWell connection is now included as part of MEDITECH's Traverse Interoperability solution, and included in every new EHR implementation, along with other key elements such as the One Touch EHR-to-EHR link and orders/results exchange. MEDITECH expects a growing number of new Expanse customers to implement CommonWell thanks to Traverse.
Many MEDITECH customers (including several multi-entity IDNs) are actively involved in implementation, with several dozen additional customers in discussion.
Since 2015 MEDITECH has been a contributing member and key stakeholder in CommonWell Health Alliance and has hosted its annual summit on multiple occasions.
MEDITECH held prior representation on CommonWell's board of directors, and several staff members serve on CommonWell committees.
MEDITECH is the first EHR vendor to use FHIR Application Program Interfaces (APIs) with CommonWell, which requires a more sophisticated method of connection than current industry requirements.
President and COO Michelle O'Connor and EVPs Helen Waters and Hoda Sayed-Friel participated in the 2020 KLAS Interoperability Summit.
For more information on MEDITECH interoperability, contact David Gonzalez, Marketing Solutions Manager, Physician Experience and Interoperability, at dggonzalez@meditech.com or (781) 774-1647.
Canadian Corner
Back to Top
Celebrating Canada's Digital Health Week
Canada recognized and celebrated progress and innovation in healthcare IT during Digital Health week, November 16-22. With a year like no other, we recognize the innate impacts technology has on the patient's ability to connect with caregivers in a meaningful way.
According to Canada Health Infoway:
92% of Canadians want technology that makes healthcare as convenient as other aspects of their lives.
90% of Canadians want technology that puts them in greater control of their health.
Nearly seven in ten Canadians who sought medical assistance during the pandemic used virtual care.
Canada has realized $35 billion in benefits from digital health investments since 2007.
Digital solutions such as virtual care have claimed a prominent place in healthcare IT. MEDITECH is offering much more to drive digital transformation, and recently announced the following new solutions and accelerators for the Expanse platform:
Expanse Virtual Assistant responds to simple verbal commands by retrieving the information clinicians need, allowing them to keep their focus on patients, not computers.
Expanse Virtual On Demand Care (VODC) is the latest addition to MEDITECH's virtual care solutions, strengthening the relationship between patients and providers. Organizations are able to add VODC to the Expanse Emergency, Ambulatory, and Acute solutions.
Expanse Genomics (coming soon) opens new doors for delivering precision medicine. Genomics empowers physicians with clinical decision support based on the latest genomic evidence, right at the point of care.
Canadian Physician Advisory Committee (CPAC) – MEDITECH hosted their inaugural CPAC meeting on December 3 to discuss (virtually) the ways MEDITECH organizations deliver quality care, helping one another leverage the Expanse solution in the most effective way possible.
Canadian Healthcare Advocate Team (CHAT) – CHAT's mission is to encourage communication and collaboration among Canadian customers to assist in prioritizing Canadian strategic projects on the development road map, identifying priority quality topics within Canada.
MEDITECH's Canadian toolkits were built in collaboration with staff physicians, clinicians, and customers. They currently include evidence-based Fall Risk Management and Antimicrobial Stewardship. In early 2021, MEDITECH will introduce the Canadian Heart Failure Management Toolkit.
You can rely on MEDITECH and Navin Haffty to work with you on your journey to a fully digital environment that serves the members of your healthcare communities. For more information visit MEDITECH.com or join the discussion on Twitter, #ThinkDigitalHealth.
Quick Notes
Stay Connected with Navin Haffty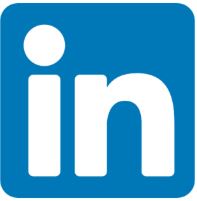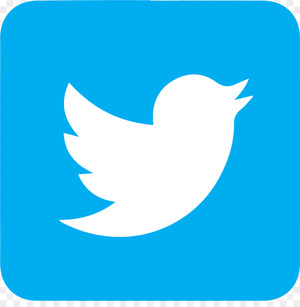 We invite you to share our newsletter with your peers and encourage them to subscribe. We also welcome everyone to become a member of our social media community. Click here to join us on Twitter and LinkedIn.
Spotlight on MediRevv: Revenue Cycle Management Experts
Back to Top
A fellow member of the Tegria family of companies, Iowa-based MediRevv helps hospitals, large physician groups, academic medical centers, and health systems improve revenue cycle health and retain patients. The company provides end-to-end revenue cycle management as well as patient pay early out, insurance A/R follow up, A/R wind down, and coding services.
Founded in 2007 in a basement office with a handful of employees, the company now employs over 1,000 people and offers six comprehensive service lines. Having served nearly 100 clients across 28 states, the company manages $3.5 billion in total managed A/R.
Their results are impressive. Examples of client outcomes include net collection rate of 98.86%, and first pass claims rate of 95.12%. KLAS accolades for MediRevv include top-notch ratings and client commentary, as well as a 2020 Best in KLAS award recognition. Their MEDITECH client base includes Swedish Covenant Hospital, Advocate BroMenn Medical Center, and EvergreenHealth.
To schedule an introductory meeting with MediRevv, contact your Navin Haffty account representative, call us at (781) 871-6770, or reach out by email.
Engage News
Back to Top
Infrastructure Support
Engage's infrastructure support is a valuable service for hospitals that provide the breadth of experience and expertise needed to support the complexities of a modern hospital technology infrastructure. This scalable program complements your technology team to provide 24×7 Tier-2 support for MEDITECH performance issues, VMware troubleshooting, SAN configuration, Ethernet, WiFi\Wireless and Fiber channel networking, as well as upgrades for SQL, Windows OS and more.
This is a popular support safety net for over 40 hospitals including Adena Health System, Bartlett Regional Hospital, Houston Healthcare, Palo Pinto Hospital, and White River Health System. For more information contact: info@thinkengage.com or visit the website.
Client News
Engage would like to congratulate the following hospitals for their recent MEDITECH Expanse Go-LIVEs: San Luis Valley Health in Alamosa, Colorado and Southwest Medical Center in Liberal, Kansas. Additionally, Engage is pleased to announce the recent signing of Hampton Regional Medical Center in Varnville, South Carolina who selected Engage for the MEDITECH Expanse implementation and infrastructure build.
Upcoming Webinar
Engage is hosting a webinar called "Driving Customer Service During COVID-19" on December 16 at 1:00 p.m. EST. To register please click here.
Meet Arryn Waterman
Back to Top
Arryn Waterman has been with Navin Haffty for six years, bringing comprehensive experience in the healthcare IT industry. With twenty-one years of healthcare experience, half of which were based in California, she has sixteen years of MEDITECH experience, and ten years in MEDITECH consulting leadership. Prior to joining Navin Haffty, Arryn worked in women's healthcare, at EMR vendors, and served as a MEDITECH director over implementation consulting. In her current role as senior director of business development, Arryn oversees MEDITECH consulting opportunities across the Great Plains and western U.S.
When not working, Arryn vacations in Maine with her family, carves the ski slopes of Utah, and enjoys off-road driving in her '90s era Jeep Wrangler.
Arryn holds a Bachelor of Science degree from Miami University (Ohio) and a graduate certificate and Master's degree coursework in healthcare informatics from Northeastern University in Boston.
Connect with Arryn on LinkedIn or email her at awaterman@navinhaffty.com.
Navin Haffty Client News
Back to Top
Butler Health System Goes LIVE on MEDITECH Expanse
Navin Haffty congratulates Butler Health System on its November 1 Go-LIVE on MEDITECH Expanse. Focusing on high-quality care in the most affordable, convenient settings, the Butler, Pennsylvania-based health system includes an independent community hospital and 72 outpatient locations across eight counties in western Pennsylvania. Butler's 326-bed flagship facility, Butler Memorial Hospital, has remained independent for nearly 120 years. It was named to IBM Watson Health's Top 100 Hospitals® list, and was recognized by U.S. News & World Report as having one of the best cardiac surgery programs in the country.
Butler's implementation included migration from MEDITECH's MAGIC 5.67 platform to Expanse in the acute and ambulatory environments. During the implementation Navin Haffty provided project management leadership, multiple subject matter experts, acute and ambulatory physician trainers, and Go-LIVE support resources to assist in the design, build and rollout of Expanse.
Other New Projects
We are pleased to announce we have been selected by the following organizations for their upcoming projects:
Cape Regional Medical Center, Cape May Court House, NJ – NPR Report Writing
Frederick Memorial Hospital, Frederick, MD – Clinical PCS/Quality Build
Helen Keller Hospital Health System, Sheffield, AL – NPR Report Writing
Holland Bloorview Kids Rehabilitation Hospital, Toronto, Ontario – RCG Assistance and Upgrade Testing
Mount Nittany Medical Center, State College, PA – Ad Hoc Reporting
Natchitoches Regional Medical Center, Natchitoches, LA – 6.08 Revenue Cycle Training
Oak Valley Hospital, Oakdale, CA – SQL Database and Report Assistance
Providence St. Joseph Health, Renton, WA – Data Extraction
Roosevelt General Hospital, Portales, NM – Expanse Implementation (MaaS)
South County Hospital, Wakefield, RI – EDM Implementation
UNC Health Care, Chapel Hill, NC – OR Case Reports
Calendar of Events
Back to Top
Conferences
Year of the Nurse: Reflections, Gratitude, and Hope
December 17, 2:00 – 2:45 p.m. (online)
Year of the Nurse: Reflections, Gratitude, and Hope, brings the MEDITECH nursing community together to recognize the impact of nurses throughout 2020. During this event, nurse leaders will share how they have responded to the unique challenges of this unprecedented year. You'll also learn how MEDITECH Expanse can help address those challenges in the most effective way. The innovative spirit of nurses has continued to shine through, and MEDITECH looks forward to 2021 with great promise!
2021 Virtual Home Care Symposium
March 22-26, 11:00 a.m.- 3:00 p.m. (daily)
MEDITECH is excited to announce our 2021 Virtual Home Care Symposium! Each day of this week-long series will feature educational sessions focusing on strategies for optimizing agency workflows, new system functionality, best practices, and more. More details will be announced in the coming weeks. Register today!
MEDITECH Webinars (all times listed in Eastern)
A Physician's Experience with Expanse Ambulatory
December 16, 2:00 p.m. | 60 min.
See how the Ambulatory solution is a fully integrated part of MEDITECH's Expanse EHR, designed specifically for the office setting, with guidance from MEDITECH's own practicing physicians.
Expanse Patient Care
January 7, 11:00 a.m. | 30 min.
Get an inside look at the intuitive, workflow-driven tools nurses use during their shifts to coordinate care, monitor patient populations, and ensure quality outcomes.
Physician's Experience: ED
January 14, 11:00 a.m. | 60 min.
This high-level demonstration will show you how MEDITECH's Emergency Department solution helps ED physicians quickly manage and prioritize patient needs from one central tracker.
Expanse Population Health
January 20, 11:00 a.m. | 45 min.
Learn how MEDITECH helps your organization effectively analyze trends and risks in your community, engage patients to actively participate in their care, and capitalize on patient data even beyond the EHR.
Expanse Oncology: The next evolution of Expanse
January 26, 11:00 a.m. | 60 min.
As the volume of cancer patients increases, oncology care teams are challenged with optimizing efficiency while providing seamless care. Learn how MEDITECH's Expanse Oncology includes the personalization and mobility of Expanse's web-based physician tools. From diagnosis to survivorship, Expanse Oncology automates both practice and scheduling workflows to ensure a positive patient experience.
Doctors' Hours: CLPP Clinician Advisor Series Q & A
Louis Dandurand, MD (Emergency)
Wednesday, January 13 at 12 p.m. (Eastern) – Register
Bryan Bagdasian, MD, MMM (Acute)
Thursday, February 25 at 2:30 p.m. (Eastern) – Register
Joy Chesnut, MD (Ambulatory)
Thursday, March 11 at 1 p.m. (Eastern) – Register
Navin Haffty Careers
Back to Top
Navin Haffty is actively seeking experienced MEDITECH Ambulatory consultants. If you are interested in a consulting career and would like to join the foremost team in MEDITECH implementations, please email us at recruiting@navinhaffty.com to set up a time to discuss opportunities.
Client Job Board
Back to Top
Navin Haffty offers the client job board as a free service to the MEDITECH community.
Job Seekers: If you are interested in exploring positions at other organizations, visit the client job board section of our website often. Feel free to refer colleagues!
Recruiters: If you would like to include your organization's listing on the client job board, please email the job description and candidate application instructions to Lauren Iacovelli. No recruiting firms, please.