August 2021
Thoughts From Our President
Back to Top
I didn't think we'd be revisiting the COVID-19 situation but unfortunately the new surge is catching many of us by surprise. For those who went to HIMSS, we made the decision a week before to limit non-essential travel and determined HIMSS was non-essential. If you planned to meet us there, my apologies. (We would be glad to meet with you virtually.) We are hopeful by later in September the COVID-19 situation gets significantly better; we'd like to see you at the MEDITECH Physician/CIO Forum.
The surge in cases and hospitalizations continues to remind us to appreciate the work of healthcare providers. We are glad to make our contribution to support them through helping maximize the value of the MEDITECH software. To all the healthcare providers, thank you for all you do.
John Haffty, President
Navin Haffty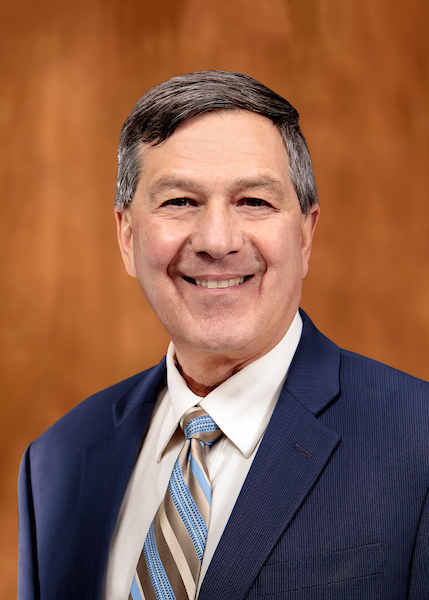 MEDITECH 2021 Physician and CIO Forum
Back to Top
September 29-30 (hybrid)
9 a.m. – 4 p.m. (Eastern) each day
MEDITECH's 2021 Physician and CIO Forum will be a hybrid event, held at MEDITECH's Foxborough, MA conference center with a virtual option. Current plans for an in-person option remain in place and Navin Haffty will be present at this event (assuming pandemic circumstances don't cause it to change).
This year's event highlights how Expanse improves efficiency naturally, enabling you to navigate with ease through the next phase of healthcare in a post-pandemic world. Read MEDITECH's blog to gain new perspectives from physician and CIO thought leaders, and to sign up for LIVE webinars for an in-depth look at Expanse.
We're excited to see several past and present Navin Haffty/Engage customers announced in the speaker lineup:
A Better Approach to Risk Assessments: Patrick Neece, Vice President and CIO, Lake Regional Health System
Health Equity Dashboard: Omer Moin, MD, Chief of Emergency Medicine; Christina Wolf, Director of Population Health; Virgilio Velez, RN, Lawrence General Hospital
The Value of Controlling Your Own Destiny: Tom Kurtz, PhD, Vice President and Chief Information Officer, Memorial Healthcare
Hospital at Home: Rhonda Wiering, MSN, RN, NHA, Vice President, Clinical Growth and Innovation; Susan Feilmeier, Clinical Service Officer Acute & LTC, both of Avera Health
Vaccinated healthcare professionals are invited to attend in person with CDC guidance being followed. The agenda is taking shape with four tracks of education sessions geared towards specific audiences: acute, ambulatory, Canadian and CIO. New this year, physicians attending the featured lunch hour session will receive 1.0 of continuing medical education (CME) credit.
Navin Haffty/Engage is pleased to be a keynote session sponsor. Click here to register.
MEDITECH Expanse Summer Showcase Recap
Back to Top
MEDITECH held its virtual Expanse Summer Showcase August 10-11 and we are pleased to report there were over 500 registered attendees. This event was a unique opportunity to learn about MEDITECH's extensive EHR offerings over two days of LIVE product demonstrations and one-on-one executive meetings.
Four distinct tracks were offered for demonstration sessions: CFO, CNO, Patient Engagement, and CMIO. Tracks included 20-minute demos on the following topics:
CFO track: Business & Clinical Analytics, Financial Status Desktop, Population Health, Centralized Business Office, and Practice Management
CNO track: Care Transitions, Critical Care, Identifying and Managing Sepsis, Mobility at the Bedside, Oncology, and Pre-Admission Testing
Patient Engagement track: Patient and Consumer Health Portal (including a session on future enhancements), Expanse Patient Connect, and Virtual On Demand Care
CMIO track: Manage Your Population, Improving the Healthcare Experience for Physicians, Sign Out/Discharge, One Single Chart, Care Where You Are, and Keep Patients in Your Network
Contact your MEDITECH rep for demos or more information on these sessions. Click here to view the main session recordings.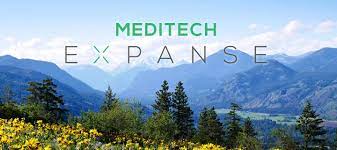 HIMSS21 Highlight: Steward Health Care's David Colarusso Presents on Expanse Implementation
Back to Top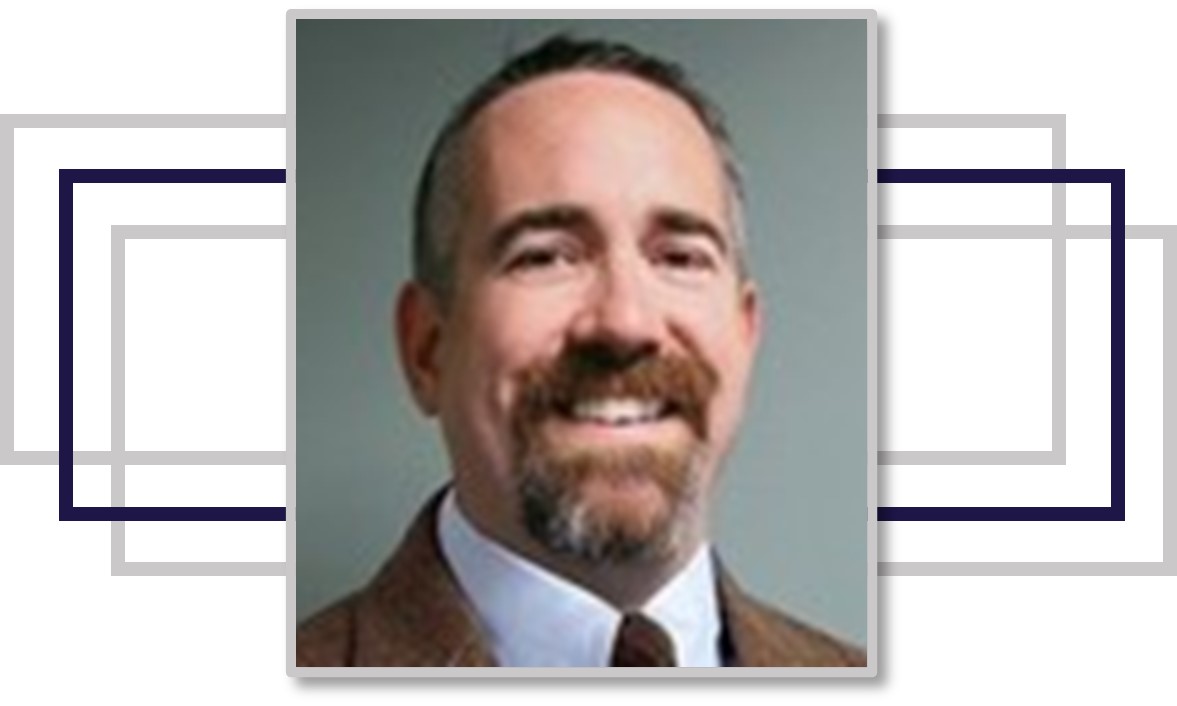 David Colarusso, Chief Information Officer at Steward Health Care, conducted a live presentation at HIMSS21 highlighting how the organization leveraged its standard corporate build, coupled with a virtual command center, to bring 18 sites across five states LIVE in just over a year. The presentation emphasized the benefits of a standards-based approach and how, by working with regional governance teams and emphasizing quality, Steward was able to carefully balance regional autonomy with corporate best practices. He shared how Steward worked in a measured performance approach across its 35 community hospitals to help ensure the highest quality of standards. The presentation also outlined how Steward had to change course and adapt during the pandemic, in particular by shifting to a near virtual Go-LIVE, with minimal on-site support presence and leveraging MS Teams to provide virtual support 24×7. Open lines of communication between corporate, regional, and vendor teams provided critical extended support. Thanks to good planning and effective execution the rollout was a great success.
Navin Haffty is proud to have played a significant role as a partner in Steward's MEDITECH implementation. We look forward to continuing to contribute toward Steward's growth and success in future efforts and rollouts.
From Chaos to Control: How Exeter Hospital Addressed Disaster Recovery Challenges
Back to Top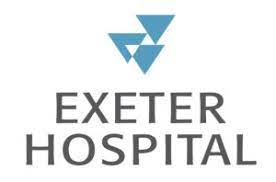 As with most hospitals, implementing a disaster recovery (DR) solution proved a challenge for Exeter Hospital. Having partnered with Engage since 2012 and pleased with its competitive pricing, Exeter Hospital explored the potential of an expanded relationship between the two organizations, with Engage's inherent knowledge of the hospital serving as a major benefit. A contract for a DR solution was executed with a unique caveat from Exeter's chief information officer: Engage would be required to complete multiple successful DR tests within a strict timeframe. On day 1 of testing, everything ran smoothly.
"Working with Engage has been spot-on. It's been seamless; even the cutover, migrating from EMC and onto NetApp, and then standing up the new environment. We had a very reasonable downtime, and then we were up and running," said Barry Flood, Exeter's principal network administrator.
Exeter Hospital and Engage now run tests annually, with confidence and success. Click here to download the case study.
Canadian Corner
Back to Top
MEDITECH 2021 Physician and CIO Forum
September 29-30 (hybrid)
The MEDITECH 2021 Physician and CIO Forum will feature a Canadian track. Visit our MEDITECH 2021 Physician and CIO Forum article (found earlier in this issue) for more detail or click here to register. A detailed agenda, including session descriptions, will be posted in the coming weeks.
Navin Haffty/Engage is pleased to be a keynote session sponsor and will be there in person. For anyone planning to make the trek, contact Erin Mueller to arrange a meeting.
Quick Notes
Navin Haffty is Hiring
Navin Haffty continues to expand our commitment to MEDITECH's Canadian clients. We are pleased to have recently added new team members in Canada and plan to continue our initiative to grow our team here. Navin Haffty employs the most experienced MEDITECH consultants in North America and is looking to complement our team with Canadian-based resources.
MEDITECH Expanse Clinical Lead or Subject Matter Experts – Canada: Navin Haffty is looking for strong clinical resources with proven implementation experience with MEDITECH Expanse. Are you a clinician able to communicate effectively, with expert application knowledge, who enjoys leading projects in a fast paced and energetic team environment?
Navin Haffty is also actively seeking experienced MEDITECH Expanse project managers, leads and subject matter experts. Experience in Oncology, Ambulatory, Patient Accounting and Surveillance is highly valued.
Are you ready to join the team at Navin Haffty? Contact us at recruiting@navinhaffty.com.
KLAS Comments
Back to Top

We are pleased to share the following KLAS comments from our clients:
"The firm does more than they promise to deliver. Their staff members are always looking to make sure that the customer is happy. They sometimes do things that we wouldn't think are in the scope, but they decide to do those things because they are there anyway. They are exceeding expectations when they step up and are there to be a project manager but take active roles in user education or problem resolution. They don't just try to live within the confines of the contract. Some firms' people do that; they are not going to cross that line. Navin Haffty doesn't see that line; they are there to help us as a customer and aren't limited to their role."
– CIO
"I have been extremely pleased with Navin Haffty. They try to deliver people that are a cultural fit, and I think they have done a really good job of doing that. Navin Haffty lives in the MEDITECH environment; they are not trying to be a jack-of-all-trades with different EMRs. They sometimes come from other EMRs and apply that knowledge to the MEDITECH environment, and Navin Haffty seems to be the leader in having staff members knowledgeable about MEDITECH's system. They do a great job of executing."
– CIO
Navin Haffty/Engage Client News
Back to Top
New Projects
Broadlawns Medical Center Selects Navin Haffty for MEDITECH Expanse Migration
After supporting Broadlawns Medical Center with its successful migration from MEDITECH Client/Server to 6.15 several years ago, Broadlawns has again selected Navin Haffty as certified consulting partner of choice for its migration from MEDITECH 6.15 to Expanse in the acute and ambulatory settings. Based in Des Moines, Iowa, Broadlawns is a 117-bed acute care hospital offering a variety of services including emergency, inpatient and outpatient, lab and radiology, mental health, specialty clinics, dentistry, and a 24-hour crisis team. Navin Haffty will provide MEDITECH Expanse project management and subject matter expertise to lead the project and support Broadlawns' implementation team.

South County Health Selects Navin Haffty for Expanse Ambulatory (MaaS) Migration
South County Health of Wakefield, Rhode Island has selected Navin Haffty to supports its migration from Greenway Health to MEDITECH Expanse Ambulatory under the MEDITECH as a Service (MaaS) model. South County encompasses four healthcare entities: South County Hospital, South County Home Health, South County Medical Group, and South County Surgical Supply. During the implementation, Navin Haffty will provide project management and subject matter expertise. Navin Haffty previously assisted South County with implementing MEDITECH Emergency Department Management (EDM) in the Client/Server environment, supporting workflow redesign, building functionality for Physician Documentation, developing templates, testing and training.

Other New Projects
Augusta Health, Fishersville, VA – Revenue Cycle Staff Augmentation
Brooks Rehabilitation Hospital, Jacksonville, FL – Expanse Service Install
Community Hospital, Grand Junction, CO – Ambulatory Physician Lead
Lake Regional Health System, Osage Beach, MO – Interim Clinical Support
Madera Community Hospital, Madera, CA – LIS Training
Salina Regional Health Center, Salina, KS – Surgical Services Support
San Juan Regional Medical Center, Farmington, NM – GL Batch to Workday
Tri Valley Health System, Cambridge, NE – Cloud Computing Hosting
Unity Health, Searcy, AR – Cloud Computing Hosting and Expanse High Availability
Wilson Health, Sidney, OH – Account Domain Migration
Calendar of Events
Back to Top
MEDITECH Conferences
MEDITECH 2021 Physician and CIO Forum
September 29-30 (hybrid)
MEDITECH's 2021 Physician and CIO Forum will be a hybrid event, held at MEDITECH's Foxborough, MA conference center with a virtual option. Vaccinated healthcare professionals are invited to attend in person with CDC guidance being followed. The agenda is taking shape with four tracks of education sessions geared towards specific audiences: acute, ambulatory, Canadian and CIO. New this year, physicians attending the featured lunch hour session will receive 1.0 of continuing medical education (CME) credit. Navin Haffty/Engage is pleased to be a keynote session sponsor. Click here to register.
2021 Home Care and Hospice Conference and Expo
Ernest N. Morial Convention Center, New Orleans, LA
October 3-5
Puerto Rico Hospital Association (PRHA) 2021 Annual Convention
Sheraton Hotel & Casino, San Juan, Puerto Rico
October 13-15
The PRHA conference and expo brings healthcare executives of all types and service levels together to share discoveries and develop solutions for their greatest challenges.
MEDITECH Webinars (all times listed in Eastern)
Expanse Population Health
August 24, 2:00 PM | 45 min.
Learn how MEDITECH helps your organization effectively analyze trends and risks in your community, engage patients to actively participate in their care, and capitalize on patient data even beyond the EHR.
Business and Clinical Analytics
September 7, 11:00 AM | 60 min.
This webinar provides an in-depth look at how MEDITECH's Business and Clinical Analytics (BCA) can help your organization to increase efficiency, measure progress, and improve its clinical, financial, and operational performance.
Expanse Patient Care
September 23, 11:00 AM | 30 min.
Get an inside look at the intuitive, workflow-driven tools nurses use during their shifts to coordinate care, monitor patient populations, and ensure quality outcomes.
Expanse Patient Connect
September 28, 11:00 AM | 30 min.
This 30-minute webinar introduces how Expanse Patient Connect, our latest Cloud Platform service, automates convenient bidirectional communications between your healthcare organization and your patients to build a community of engaged, loyal consumers.
Doctor's Hours Webinars
Virtual Visits Now and in the Future
Physician Panelists:
Deborah Harrigan, MD, Northeastern Vermont Regional Hospital
Upendra Thaker, MD, Mount Nittany Medical Center
Thursday, August 26 at 12:30 p.m. – Register
Doctors' Hours: CLPP Clinician Advisor Series Q & A
Deborah Harrigan, MD (Ambulatory)
Tuesday, September 28 at 12 p.m. – Register
Louis Dandurand, MD (Emergency)
Tuesday, October 26 at 12 p.m. – Register
Bryan Bagdasian, MD, MMM (Acute)
Tuesday, November 2 at 12 p.m. – Register
Navin Haffty/Engage Careers
Back to Top
Navin Haffty/Engage is actively seeking individuals with strong implementation and consulting experience with MEDITECH Ambulatory, Expanse Home Health, Human Resources/Payroll Personnel, and Expanse project managers. Those with strong experience with multiple applications are in high demand. We offer an outstanding compensation package and a workplace culture that values each of our employees. If you are interested in joining Navin Haffty/Engage to be #BetterTogether, please email us at recruiting@navinhaffty.com to set up a time to discuss opportunities.
Client Job Board
Back to Top
Navin Haffty/Engage offers the client job board as a free service to the MEDITECH community.
Job Seekers: If you are interested in exploring positions at other organizations, visit the client job board section of our website often. Feel free to refer colleagues!
Recruiters: If you would like to include your organization's listing on the client job board, please email the job description and candidate application instructions to Lauren Iacovelli. No recruiting firms, please.