April 2022
Thoughts From John Haffty
Back to Top
The Navin Haffty Report has been shared with the MEDITECH community each month for over two decades. In that time, we have worked tirelessly to provide value and earn your trust as the source of unparalleled MEDITECH expertise and thought leadership. And while in some ways it feels like it was the proverbial "yesterday," a lot has happened in those twenty-plus years.
For example, in 2001, MEDITECH Client/Server was state of the art. Apple introduced the iPod and we started this newsletter. Products we take for granted, such as Bedside Verification and Physician Order Entry and Documentation, were not available. Since then, MEDITECH introduced several new versions of its software, and Apple introduced something called the iPhone.
And while we are proud to have been a consistent, tried and true source of thought leadership and information for those who utilize the MEDITECH EHR, we at Tegria recognize it is time for us to enlist new platforms, modern tools and alternate avenues as we continue on with our mission. We remain dedicated to providing the thought leadership you have come to know and trust, to the loyal MEDITECH community as well as to Tegria's diverse healthcare audience, in new and different ways. If we do our job right, the combined experiences, diverse skills, and collaborative spirit will provide an added level of synergy across the healthcare community.
I hope you enjoy this last issue of The Navin Haffty Report. Thank you for your interest and feedback over these many years. As always, I appreciate your continued thoughts, feedback, and commentary. Please don't hesitate to contact me in the coming months to share your opinions and let us know how we are doing.
John Haffty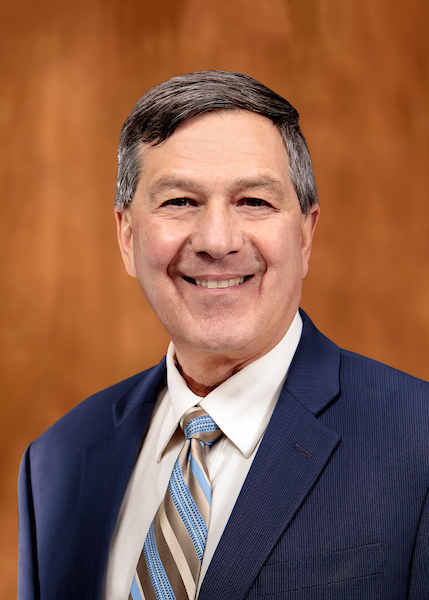 MEDITECH Ambulatory Update
Back to Top
MEDITECH recently announced its Expanse Ambulatory solution is now available to independent and physician-owned practices. This means that practices can now leverage Expanse Ambulatory's web- and touch-based design, without the prerequisite of Expanse in the hospital environment. The solution is housed on MEDITECH's subscription- and cloud-based MEDITECH as a Service (MaaS) model and does not require a significant IT footprint.
Practices are combating physician burnout, mounting administrative burdens, and low EHR adoption rates. Expanse Ambulatory provides the convenient, frictionless patient experience practices need to remain competitive with new market entrants. MEDITECH's modern web-based platform, industry-leading mobility, and personalization capabilities for clinicians will work to improve physician satisfaction. Additionally, Expanse's wide range of virtual and self-service solutions for patients allow clinicians and patients alike to enjoy a positive digital experience, which helps foster patient loyalty.
Expanse Ambulatory also provides practices with an end-to-end practice management solution that helps enhance practice operations with powerful administrative and financial management tools, including patient scheduling, registration, reporting, advanced interoperability, and the Patient and Consumer Health Portal. The sophisticated revenue cycle management tools streamline and expedite the timely capture and collection of revenue to help practices stay profitable.
Navin Haffty/Engage is pleased to have served as MEDITECH certified consulting firm for the early adopter of the Expanse Ambulatory stand-alone solution: South County Health of Wakefield, Rhode Island. Migrating from Greenway Health, Navin Haffty/Engage provided project management, subject matter expertise and data extraction services.
If you are interested in learning more about the Expanse Ambulatory solution, contact your MEDITECH representative or contact us at info@navinhaffty.com.
Jim Fitzgerald of CloudWave Retires
Back to Top
While we generally don't comment on personnel changes at competitor firms, the recent announcement of Jim Fitzgerald's retirement is worth noting given his significant impact on the MEDITECH community. We have known Fitzy as both a collaborator and competitor, and always respected his professionalism. He was a frequent presenter at MUSE and other forums, and beyond his technology leadership roles, we have known him to be a caring and charitable person who we have been honored to know. We'll let you read his own words in this post on HIStalk.com – but wanted to recognize his retirement and thank him publicly for all he has done for the MEDITECH community. Wishing Jim the best in retirement.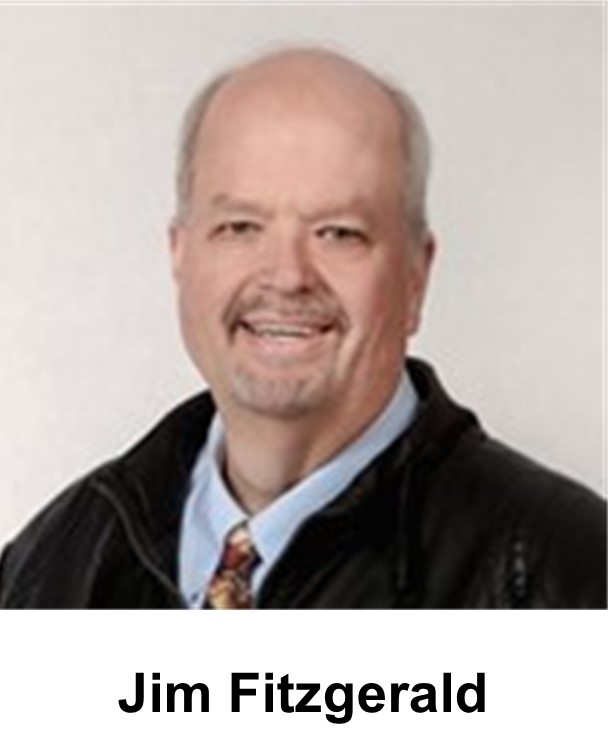 MUSE Inspire Conference Preview
Back to Top

Tegria's Booth
Look for Navin Haffty and Engage at Tegria's booth #412 at this year's MUSE Inspire Conference. We welcome you to stop by and say hello and to learn about our expanded spectrum of service offerings to the MEDITECH community.
Tegria Presentation
Session: 1078 – The Benefits of Leveraging AI, NLP, ML, and other Technologies in Your Organization
Date and Time: Monday, May 16 at 3:30 pm (55 minutes)
Track: Support & Technology
Presenter: Sean Reis, VP Sales Engineering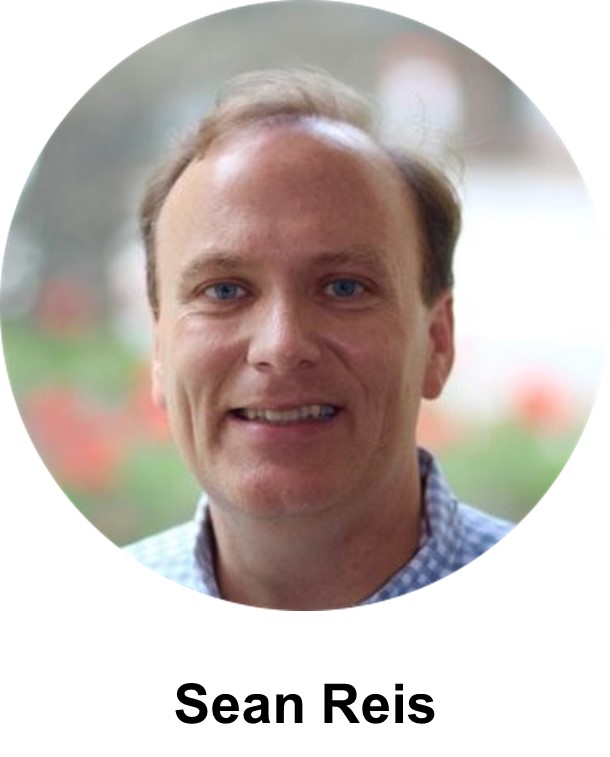 Many healthcare organizations have experienced an increase in ticket volumes this last year, largely due to the rise of remote work and the unique challenges employees encounter working from home. These increasing support demands, coupled with absences, retirements and resignations, have prompted organizations to find a way to do more with less. In this session, you will learn how AI can help.
Learning objectives:
• Learn how natural language processing can help your organization
• Learn how machine learning can be leveraged
• Learn how robotic process automation can be leveraged
MEDITECH's Booth
Be sure to visit MEDITECH's booth #431 to learn about the latest in Expanse features and benefits.
MEDITECH's Keynote Presentation: Looking to the Future of Digital Healthcare and MEDITECH
Presenters: Michelle O'Connor, President and CEO and Helen Waters, Executive VP and COO
Date and Time: Tuesday, May 17 at 11:00 am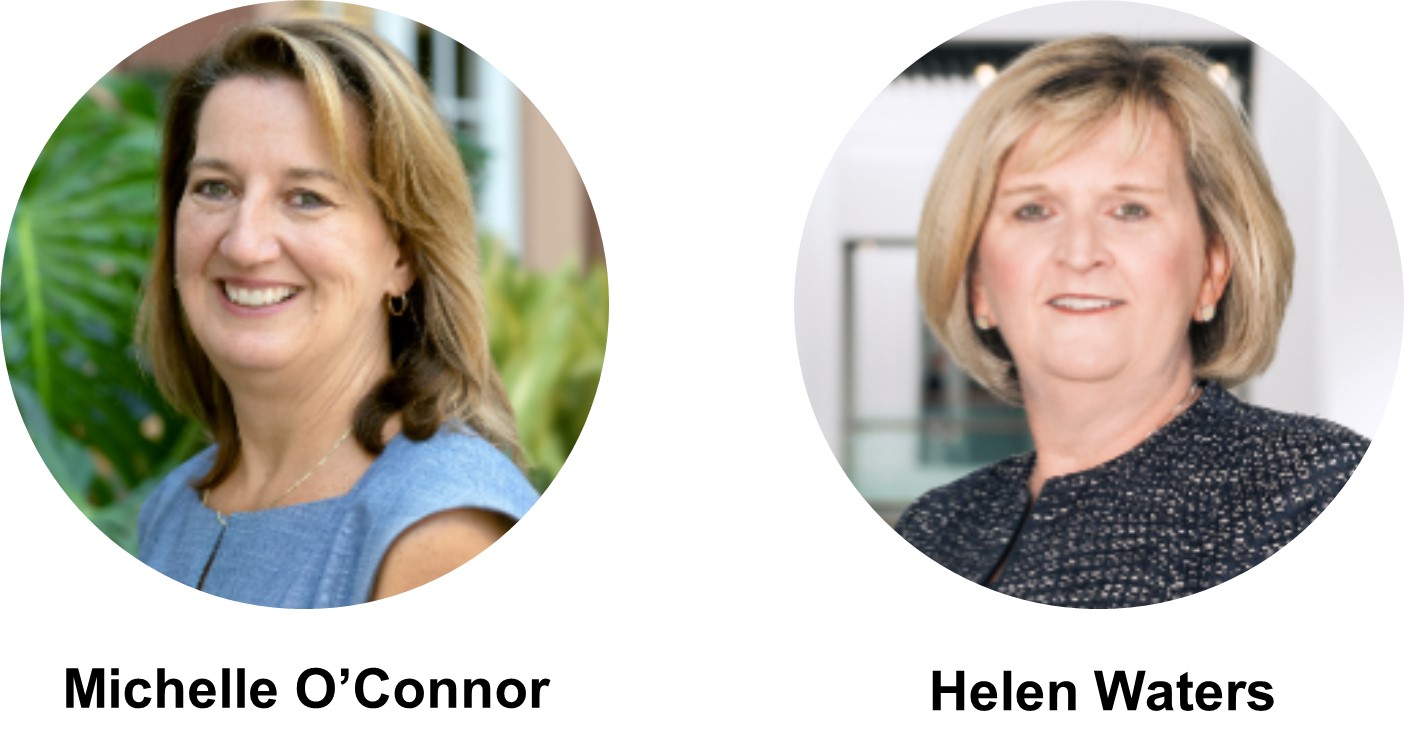 MEDITECH Forums are Reimagined
Back to Top
MEDITECH has made significant changes to its annual forums. Save the dates for these important events.
The Clinical Informatics Symposium will be held June 15-16 for clinicians and IT professionals.  This will be a virtual event, allowing for significantly greater attendance than in past in-person forums and allowing physicians, nurses, other clinical professionals and IT staff to participate for select sessions or for the entire symposium. This event combines aspects of the former Nurse Forum with the former Physician/CIO Forum. More information will be available on MEDITECH's website.
MEDITECH is also introducing MEDITECH LIVE: Building Connections that Drive Change for the executive leadership community. This will be held in person from September 20-22 and C-suite executives (CEO, COO, CMO, CNO and CIO) are encouraged to attend.
Tegria at ViVE and HIMSS
Back to Top
For Tegria, ViVE and HIMSS were important opportunities to introduce ourselves to customers, partners, media and industry analysts as Tegria – and for many of us who attended, the conferences were our first opportunities to meet each other in person after two years of mostly Teams meetings. That aspect was especially rewarding for us.
We are also encouraged by the consistent response across our conversations to Tegria's message: there is power in the combination. Our companies coming together enables Tegria to offer breadth, depth, size and scale with an exclusive focus on healthcare – and that proposition really seemed to resonate with people we met.
More generally, we experienced what many others have expressed: there was an unmistakable energy from reconnecting in person with customers and partners, meeting new people and building new relationships, and sharing ideas about how to help healthcare improve. We were struck by the vibrancy across the community around new technologies and their potential to solve our most intractable challenges.
MEDITECH certainly represented itself well at ViVE and HIMSS, demonstrating its leadership. Our team enjoyed stopping by the MEDITECH booth at both conferences, and we were particularly proud of the many Tegria engagements that are showcased in MEDITECH customer success materials.
We're looking forward to MUSE. We'll have a booth there, and we hope you'll stop by.

Canadian Focus
Back to Top
Our Evolution to Tegria
Since Navin, Haffty & Associates made the decision to enter the Canadian market in 2018, we are proud of our progress, growth, and impact we have made. We attribute our accomplishments to one thing – our clients' success. To those clients, we thank you for your trust and partnership. We are equally excited with the wide array of new solutions and additional capabilities we now offer to the market as Tegria Canada.
Some fun facts to share with you about our evolving Tegria Canada story. Did you know…
We are currently engaged with ten health systems (40+ hospitals)
We provide a wide range of solutions across Canada, from strategic advisory services, to staffing solutions, to large scale EHR implementations
We have tripled our staff, while continuing to actively recruit to support our growth across Canada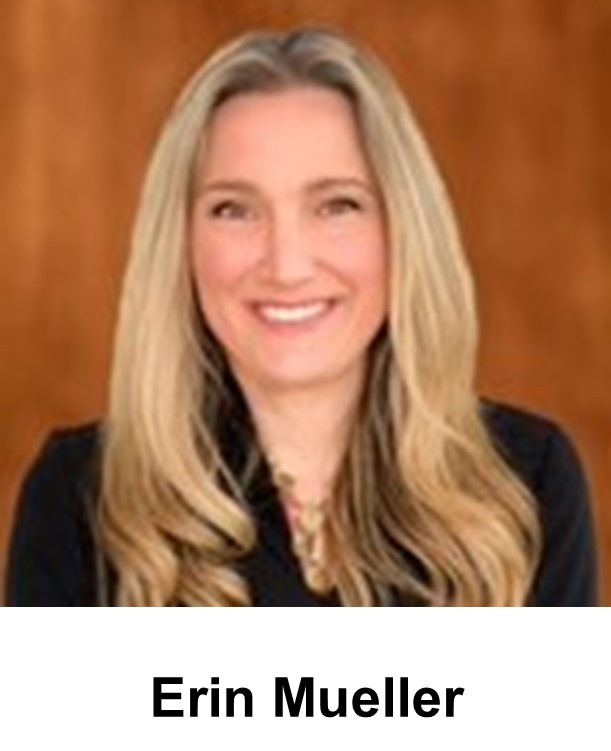 As Tegria Canada, you can continue to expect the experience, support and personal commitment you are accustomed to.  Do not hesitate to reach out to Erin Mueller, Vice President, if you would like to learn more about what a partnership with Tegria Canada can bring to your organization.
Quick Notes
MEDITECH is the exclusive virtual platform sponsor of eHealth 2022, being held virtually, June 1-2. Click here to register. Discount codes are available to members of Digital Health Canada.
Canada Health Infoway kicked off season three of its podcast series with its newly released feature podcast Innovation for Greater Health Impacts.
Navin Haffty's Twitter and LinkedIn pages will soon be sunset. Be sure to follow us on Tegria Canada's Twitter and LinkedIn channels.
KLAS Comments
Back to Top
We are pleased to share the following KLAS comments from our clients:
"Tegria has done a lot for us. They have been such engaged, great partners. They have helped us to streamline workflows, and they continue to look for opportunities for improvement within our organization. Tegria works with so many facilities across the nation, so they know what the national benchmarks are and where healthcare is going. They bring a lot of ideas, industry trends, and new things in the market. Every person that they put on a project is extremely knowledgeable. Tegria is very professional. Any time we have a concern about anything, they immediately rectify it. Tegria really is an amazing organization."
– VP/Other Executive, March 2022
"Tegria has the right skill set and expertise that we need, and that has been fabulous. We can call and get the help we need. In our organization, we all wear so many hats, so we don't have the ability to fine-tune our skills. Tegria brought that ability to the table."
– CFO, March 2022
"Tegria has executed well, and they are partnering with our people to get the access Tegria needs. We are sitting down with them and going through the system, and we trust them because of their base contextual knowledge of the system, their understanding, and their interest in the current operational workflow. I would happily recommend Tegria to my colleagues."
– VP/Other Executive, March 2022

Tegria Client News
Back to Top
We are pleased to announce the following new projects:
Amberwell Atchison, Atchison, KS – Forward Advantage Inbound Faxing Interface Implementation
Berkshire Health Systems, Pittsfield, MA – Expanse IDM Training/Support
Bryan Health, Lincoln, NE – MEDITECH Backfill
Cobre Valley Regional Medical Center, Globe, AZ – BCA Training and Support
Community Medical Center, Falls City, NE – MEDITECH Application Support
Community Memorial Health System, Ventura, CA – Report Assessment
Delta Health – The Medical Center, Greenville, MS – Patient Accounting Optimization
Duncan Regional Hospital, Duncan, OK – Surveillance Module Rules Writing
Hampton Regional Medical Center, Varnville, SC – Expanse Training
Heywood Hospital, Gardner, MA – Expanse PHA/ONC Analyst
Natividad Medical Center, Salinas, CA – Interface and BAR Support
Oak Valley Hospital, Oakdale, CA – Immunization Interface
Peterson Health, Kerrville, TX – Expanse Rebuild/Integrate Mnemonics
San Luis Valley Health, Alamosa, CO – Meaningful Use Assessment Reporting and Remediation
Signature Healthcare, Brockton, MA – Revenue Cycle Consulting
St. Anthony Regional Hospital, Carroll, IA – RCG Post-LIVE Support
Ste. Genevieve County Memorial Hospital, Ste. Genevieve, MO – MEDITECH Report Writing
Steward Health Care, Westwood, MA – Interim Revenue Cycle Officer
Wooster Community Hospital, Wooster, OH – Meaningful Use Stage 3 LAB Interface
Calendar of Events
Back to Top
Conferences
2022 ANIA Annual Conference
April 27-29, Hollywood, FL
MEDITECH Booth #202
Join MEDITECH at booth #202 during the ANIA conference to see how Expanse provides nurses with the tools they need to improve both the patient experience and quality of care.
2022 MUSE Inspire Conference
May 15-18, Dallas, TX
Tegria Booth #412
MEDITECH Booth #431
Tegria is looking forward to seeing you in Dallas at this year's MUSE Inspire Conference. We will be at booth #412 and welcome you to stop by and say hello. Be sure to visit MEDITECH's booth #431 to learn about the latest in Expanse features and benefits.
MEDITECH Webinars (all times listed in Eastern)
A Physician's Experience with Expanse Emergency Department
May 3, 11:00 AM | 60 min.
This high-level demonstration will show you how MEDITECH's Emergency Department solution helps ED physicians quickly manage and prioritize patient needs from one central tracker.
Business and Clinical Analytics
May 11, 11:00 AM | 60 min.
This webinar provides an in-depth look at how MEDITECH's Business and Clinical Analytics (BCA) can help your organization increase efficiency, measure progress, and improve its clinical, financial, and operational performance.
Expanse Patient Care
May 12, 11:00 AM | 30 min.
Get an inside look at the intuitive, workflow-driven tools nurses use during their shifts to coordinate care, monitor patient populations, and ensure quality outcomes.
Expanse Patient Connect
May 17, 11:00 AM | 30 min.
This 30-minute webinar introduces how Expanse Patient Connect, MEDITECH's latest cloud platform service, automates convenient bidirectional communications between your healthcare organization and your patients to build a community of engaged, loyal consumers.
MEDITECH Doctors' Hours (all times listed in Eastern)
Managing Diabetes with MEDITECH Registries – New
Presented by: Stephen Tingley MD, CMIO, Mount Nittany Medical Center
Thursday, May 5 at 1 p.m. – Register
CLPP Clinician Advisor Series Q & A
Louis Dandurand, MD (Emergency)
Tuesday, April 26 at 1 p.m. – Register
Bryan Bagdasian, MD, MMM (Acute)
Wednesday, May 11 at 12 p.m. – Register
Deborah Harrigan, MD (Ambulatory)
Thursday, June 9th at 12 p.m. – Register
Tegria Careers
Back to Top
Tegria is actively seeking individuals with strong implementation project management and consulting experience with MEDITECH Expanse. Demand is high for skills with billing, ambulatory, patient care applications, materials management, oncology and laboratory. Those with proven implementation experience are encouraged to apply. We offer an outstanding compensation package and a workplace culture that values each of our employees. If you or anyone you know is interested in joining Tegria, please check out https://tegria.com/careers/opportunities/.
Client Job Board
Back to Top
The client job board will continue to be offered to the MEDITECH community until the first of June (at which point traffic to navinhaffty.com will be redirected to tegria.com).
Job Seekers: If you are interested in exploring positions at other organizations, visit the client job board section of our website.