April 2021
Thoughts From Our President
Back to Top
We are now past the six-month mark since we agreed to be acquired by Tegria. As I mentioned when we announced this transaction last August, I had been approached many times by potential buyers over the years and I always asked two questions: "How is this good for my clients?" and "How is this good for my staff?" The potential buyers would want to discuss what they would pay and how I would benefit financially, but until Tegria came along, no one could answer these questions to my satisfaction.
Tegria shared a vision of a mission-driven company that would focus on innovation and build a scale that would allow us to bring a complete range of services to our clients while investing in and creating opportunities for our staff. As I speak with clients and staff, I am encouraged that we have realized this intention.
Navin Haffty remains highly responsive and flexible, and able to meet client needs without a lot of bureaucracy. As always, our management team is available to staff and clients and empowered to make decisions on the spot. I still answer my own phone and respond to email the same day. At the same time, we bring a broad array of services to our clients and ensure the same level of quality and satisfaction our clients have come to expect from Navin Haffty, while keeping a small company feel. Here are a few messages I have received:
"Small town feel with big city amenities."
"…Working with Engage and the Tegria leaders has brought about new ideas and creative strategies. It's great to have multiple sister companies to work alongside…"
" The investments are a great sign about the longevity of the company."
John Haffty, President
Navin Haffty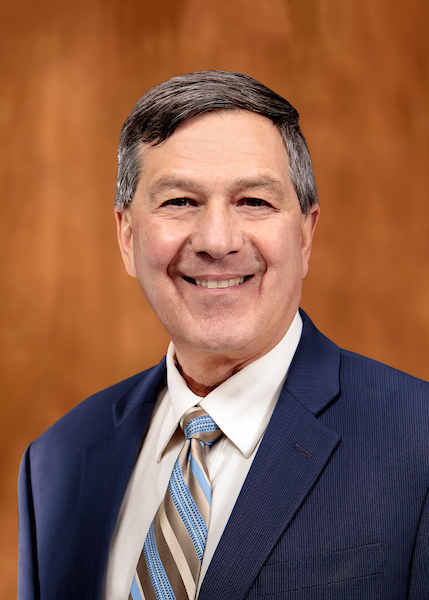 Navin Haffty Top Rated MEDITECH Firm in KLAS HIT Staffing Report
Back to Top

KLAS released its HIT Staffing 2021 performance report, citing Navin Haffty as a distinct market leader in HIT staffing as compared to other MEDITECH-certified firms. The in-depth study, a summarization of market surveys of actual clients, looked at client satisfaction with HIT staffing engagements, exploring which firms deliver most consistently in providing high-quality, well-matched consultants who drive value and achieve desired outcomes.
The report cites Navin Haffty as a strong partner, with "executives described as engaged, proactive, and responsive. Even the high-level executives are mentioned as being engaged on individual projects." Clients indicate Navin Haffty "provides the value and outcomes" they are looking for, and 100% of those surveyed would buy again. Navin Haffty consultants are described as "knowledgeable, helpful, and direct…Clients report very little resource churn and feel Navin Haffty stands out for their hands-on interaction with end users and physicians."
The KLAS HIT Staffing report is available on the KLAS website. Any provider organization that participates in KLAS' surveys receives access to the report at no charge. Click here for our full announcement and report summarization.
Patient Engagement Tools
Back to Top
We have observed an increase in expanding patient engagement as a byproduct of the impact of COVID-19 on many communities. However, we believe there has been limited usage of several attractive features in Expanse and wanted to highlight these:
Apple Health – With MEDITECH Expanse, patients can view their records on either an iPhone or iPod, and may view their records from multiple EMRs. Several of our clients have brought this feature LIVE with great success. At a MUSE-sponsored webinar last year, two of Engage's leaders presented a session entitled "The Journey to Patient Adoption via Apple Health." The presentation is available on the Engage website along with instructions for setup. If you have questions, contact us at info@navinhaffty.com.
Self-Scheduling – MEDITECH's Patient Portal allows patients to schedule their own appointments. This may be a very attractive feature for those who appreciate a self-service option. Hospitals have been slow to adopt this feature, often because of concerns of losing control within departments. Further, as this wasn't available with the initial release of Patient Portal, some organizations simply haven't gotten to implementing it. This feature is being used by several of our clients with their outpatient clinics, and in one recent case, in their COVID-19 vaccine clinic. For more information on this feature, reach out to your MEDITECH representative or contact us at info@navinhaffty.com.
MEDITECH announced a partnership with WELL to enhance digital patient engagement through Expanse.
Spotlight on Analytics and BCA: Interesting Use Cases (Part 1 of 3)
Back to Top
Due to the many inquiries we receive from clients looking to explore the capabilities of analytics within MEDITECH, as well as those looking for a deeper understanding of MEDITECH's BCA capabilities, over the next few months we will share interesting and creative use cases of how progressive client organizations are utilizing these tools with our assistance.
Analytic Projects
Geo Mapping

One of our clients is strategically utilizing analytics for new location planning, in the same manner one might expect large retailers like McDonald's and Walgreens would use. This client is identifying where specific services are being delivered, which patients are being serviced at each location, and will integrate this information with census data. For example, a health system may be providing imaging services at its hospital location, but also in off-site clinics and affiliated physician offices. Understanding the current level of utilization of each facility can be determined through a combination of addresses in the MEDITECH location dictionary along with the cost centers. The result is the type of information that allows an organization to analyze services based on geographic location to determine areas that may be underserved, as well as areas where there may be duplication of services, allowing them to make the best strategic decision on where to make capital investments in facilities and equipment.

Data Governance

For another client, their staff members have been inundated with ad-hoc reporting requests. We've been brought in to standardize reporting requests and evaluate workflow to better leverage their use of data from MEDITECH. We are focusing on report request standardization utilizing the most appropriate reporting tool (Dashboards, BCA, NPR or Tableau) and navigating policy change.
The complete MEDITECH solution provided by Navin Haffty/Engage includes a team of dozens of MEDITECH programmers bringing a broad range of skills and experience that can meet any report writing or data analytics needs your organization may have. Further, through our Tegria family of companies, you have access to programmers with deep experience and skills with virtually every software product used in healthcare. To learn more about any of these projects or to discuss needs you may have, contact us at 
info@navinhaffty.com
.
Cloud Based Disaster Recovery Services
Back to Top
With the rise of ransomware and other cybersecurity threats, it is more important than ever to proactively ensure the continuity of operations through administrative, physical and technical safeguards. Providers must take a complete approach to EHR data protection to ensure patient care is never compromised in the event of unplanned downtime due to system failure, a security incident, or natural disaster.
Navin Haffty/Engage offers a comprehensive suite of disaster recovery solutions for MEDITECH systems, ranging from off-site data vaulting to near real-time replication of data to a hot site. Preparation is the best form of defense. Our teams are on watch around the clock in the event of an emergency.
Here are the top five reasons why you need a disaster recovery plan:
Cyber Crime
Natural Disasters
Hardware Failure
Human Error
Patient Expectations
Why rely on disaster recovery solutions from Navin Haffty/Engage?
You have the option to utilize SAN based replication to one of our data centers, or send backups to our HealthCloud, which is replicated across all three of our U.S. based data centers.
We are an approved BridgeHead solutions provider, and an approved integrator for MEDITECH systems with Commvault and NetWorker. Our technical consultants work with you directly to determine a cost-effective and reliable solution to meet your Restore Point Objective (RPO) and Restore Time Objective (RTO) targets.
Click here to download the Summit Medical Center case study and to hear directly from Summit Medical Center's CIO. For more information, email us at info@navinhaffty.com.
Canadian Corner
Back to Top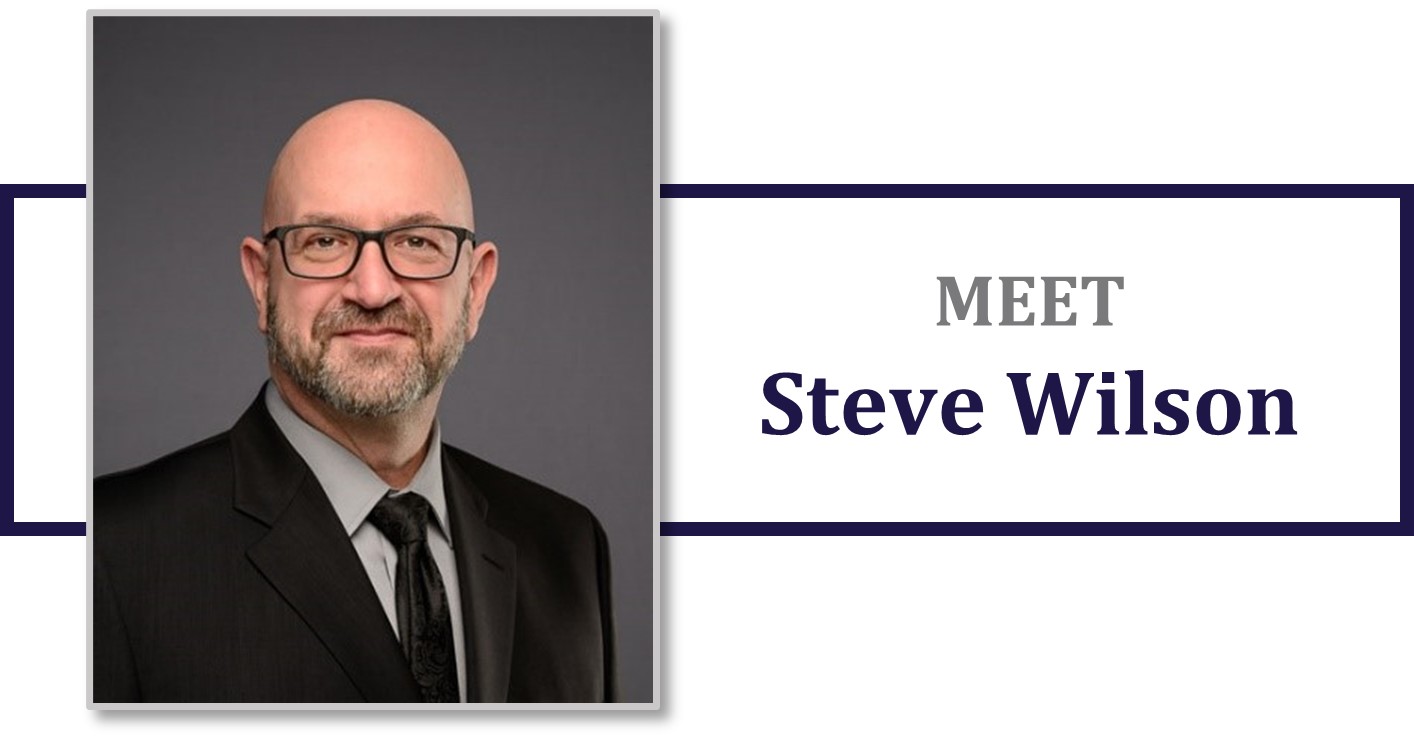 After working closely with Navin Haffty on a variety of initiatives and projects spanning the past few years, we are pleased to announce Steven Wilson officially joined the Tegria family as CEO/Managing Director of Tegria Canada. We met Steve when he and his team chose Navin Haffty to implement MEDITECH Expanse at Holland Bloorview Kids Rehabilitation Hospital and all three ErinoakKids Centres for Treatment and Development locations. During Steve's tenure, and with his direction, Navin Haffty successfully implemented the Expanse Acute platform and the first installation of Expanse Ambulatory in a Canadian health system.
Since that time, Steve has worked closely with Navin Haffty, and fellow Tegria companies, on Canadian healthcare opportunities and solutions development. It is this work that ultimately served as the catalyst to bring Steve onboard with Tegria to drive "Made in Canada" solutions for our Canadian healthcare clients from his home base in Toronto.
Steve's background includes consulting on EMR system designs, overseeing technology for two large long-term care facilities, and leading a research and advisory practice for a major consultancy. He spent six years in marketing at TELUS working extensively in the healthcare space, and has held various other roles including CIO and CTO. Steve has launched and sold three corporations over his career, and is currently serving as advisor on land use planning for regenerative communities and job growth in the Caribbean, plus other environmental initiatives.
An avid traveler and student of cultures, Steve enjoys reading, public speaking, and when borders are open, spending time at his cottage in the Adirondack mountains of Upstate New York.
Connect with Steve on LinkedIn, follow him on Twitter, or email him at steve.wilson@tegria.com.
Navin Haffty is Hiring
Navin Haffty continues to expand our commitment to MEDITECH's Canadian clients. Navin Haffty employs the most experienced MEDITECH consultants in North America and is looking to complement our team with Canadian-based resources.
MEDITECH Ambulatory Lead – Canada: Navin Haffty is looking for strong lead consultants with experience in MEDITECH's practice management clinical and billing software. Join the leading MEDITECH consulting company to support our clients in the implementation of MEDITECH Ambulatory applications.
MEDITECH Expanse Clinical Lead – Canada: Navin Haffty is looking for a strong clinical lead with proven implementation experience with MEDITECH Expanse. Are you a clinician able to communicate effectively, with expert application knowledge, who enjoys leading projects in a fast paced and energetic team environment?
MEDITECH Canadian Recruiter: If networking with talented MEDITECH users and consultants in Canada is your passion, join our talent team and share the benefits of Tegria. With more than 350 consultants on our MEDITECH Service Line team in North America, we are looking to serve and help organizations accelerate the technological, clinical, and operational advances necessary to build health for a better world.
Navin Haffty is also actively seeking experienced MEDITECH Expanse project managers, leads and subject matter experts. Experience in Ambulatory, Patient Accounting and Surveillance is highly valued.
Are you ready to join the team at Navin Haffty? Contact us at recruiting@navinhaffty.com.
e-Health 2021 Virtual Conference and Tradeshow
Navin Haffty and our parent company Tegria are proud to be virtual platform sponsors of the e-Health 2021 Virtual Conference and Tradeshow. This is the premier healthcare IT event for Canada, and we are thrilled to be part of this exciting conference. Registration is open and includes attendance at the two-day event (May 26-27), three pre-conference virtual events (May 5, 12, and 19) and access to the e-Health virtual library. While logged in, be sure to visit Tegria's virtual booth to learn more about the exciting announcements about our Canadian initiatives and to network with key representatives from Navin Haffty and the larger family of Tegria companies. Click here to register.
Stay Connected with Navin Haffty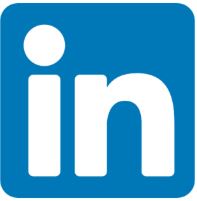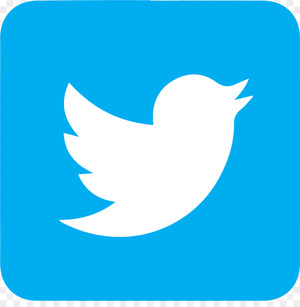 We invite you to share our newsletter with your peers and encourage them to subscribe. We also welcome everyone to become a member of our social media community. Click here to join us on Twitter and LinkedIn.
Client Testimonial and KLAS Comment
Back to Top
We are pleased to share the following testimonial from one of our clients:
"Sturgis Hospital contacted Navin Haffty earlier this year to assist with our price transparency initiative. Due to being short staffed, we were behind the eight ball with our target LIVE date, and the compliance deadline was looming. Navin Haffty quickly got up to speed and was able to provide immediate assistance. Our consultant understood our internal situation and offered to help with even menial tasks to alleviate pressure for us. We are grateful to Navin Haffty for helping our facility become compliant with the federal price transparency requirements."
Rita Denison, HIS Director
Sturgis Hospital, Sturgis, Michigan

"Nobody does implementation like this on their own. Our EMR is a very efficient system to operate, but the IT teams tend to be very small. We needed a partner, and we went with Navin Haffty. It was their experience that pushed them to the top. It felt pretty confident. There were very few implementations of the system that we had when we were interviewing them. Navin Haffty is the gold standard in the implementations that we did. They did a good job."
CIO, KLAS Comment, March 2021
HIT Implementation Leadership – Large
Navin Haffty/Engage Client News
Back to Top
Go-LIVE Announcements
We are pleased to congratulate the following Navin Haffty/Engage clients on their MEDITECH Expanse Go-LIVEs:
Roosevelt General Hospital went LIVE with Expanse on March 1. The Portales, NM based hospital migrated to Expanse from CPSI (in the acute setting) and Allscripts (in the ambulatory setting) under MEDITECH's MaaS model. Navin Haffty is pleased to be the consulting partner for this project, providing subject matter expertise and Go-LIVE support.

Brooks Rehabilitation Hospital went LIVE on Expanse Ambulatory on March 15. Navin Haffty provided ambulatory billing and clinical subject matter experts for the Jacksonville, Florida-based hospital's migration from eClinicalWorks.

Deborah Heart and Lung Center went LIVE on March 3 with their 6.15 to Expanse upgrade in the Acute and Ambulatory environments. Navin Haffty provided physician training support, with 100% of providers trained virtually. Navin Haffty was also the implementation partner for Deborah during its previous EHR migration from MEDITECH Client/Server to 6.15, which went LIVE in December 2017.

New Projects
Doylestown Health Selects Navin Haffty for MEDITECH Expanse Migration
Doylestown Health has selected Navin Haffty as certified consulting partner of choice for its EHR migration to MEDITECH Expanse. Doylestown provides a network of care, serving patients and families in the northern suburban communities of Philadelphia, including Bucks and Montgomery counties in Pennsylvania, and Hunterdon and Mercer counties in New Jersey. The health system is comprised of Doylestown Hospital, Doylestown Health Physicians, with various other services and locations. Doylestown utilizes the MEDITECH 6.08 EHR in the acute areas and eClinicalWorks for physician practices. Navin Haffty will provide MEDITECH Expanse subject matter expertise to support the revenue cycle aspect of this implementation.

Other New Projects
Augusta Health, Fishersville, VA – C/S 5.67 Clinical Optimization
Beacon Health System, South Bend, IN – 6.08 Ad Hoc Support
Cherry County Hospital, Valentine, NE – MEDITECH SAN Migration
Community Medical Center, Falls City, NE – Data Repository Reconfiguration
Endless Mountains Health System, Montrose, PA – Hosting Services and Financial Optimization
Firelands Regional Medical Center, Sandusky, OH – LAB/Pathology Support
Frederick Memorial Hospital, Frederick, MD – Optimization of Workload Message Functionality
Gaylord Hospital, Wallingford, CT – Infrastructure Support
Grady Memorial Hospital, Chickasha, OK – Hosting Services
Moore County Hospital District, Dumas, TX – Hardware Integration
Nexus Health Systems, Houston, TX – C/S Portal Build – Cures Act
St. Elizabeth Healthcare, Edgewood, KY – Archiving the Patient Legal Record
Stamford Hospital, Stamford, CT – MEDITECH Oncology Implementation
United Medical Center, Washington, DC – MEDITECH Human Resources Support
University of Texas Health Science Center, Tyler, TX – MEDITECH Backfill
White River Health System, Batesville, AR – Cloud Back Up Services and Appliance Replacement, and MEDITECH 6.07 to 6.15 Implementation
Calendar of Events
Back to Top
MEDITECH Conferences
MEDITECH 2021 Virtual Nurse Forum
June 16-18 (online)
MEDITECH's 2021 Nurse Forum is being held virtually June 16-18, 11 a.m.-3 p.m. EDT each day. Learn how MEDITECH's Nursing solutions provide possibilities for clinical transformation. Featured presenters include:
Jody Urquhart, motivational speaker and best-selling author
Jennifer Zelmer, PhD, President and CEO of Healthcare Excellence Canada
Jane Englebright, PhD, RN, CENP, FAAN, Chief Nurse Executive and Senior Vice President of HCA Healthcare
Contact hours will be made available for certain sessions. Click here to register.
MEDITECH 2021 Virtual Physician and CIO Forum
September 14-16 (online)
Save the date for MEDITECH's 2021 Physician and CIO Forum, being held virtually September 14-16. Stay tuned for more details.
MEDITECH Webinars (all times listed in Eastern)
Expanse Patient Care
May 11, 11:00 AM | 30 min.
Get an inside look at the intuitive, workflow-driven tools nurses use during their shifts to coordinate care, monitor patient populations, and ensure quality outcomes.
A Physician's Experience with Expanse Ambulatory
May 13, 11:00 AM | 60 min.
See how MEDITECH's Ambulatory solution is a fully integrated part of MEDITECH's Expanse EHR, designed specifically for the office setting, with guidance from MEDITECH's own practicing physicians.
Expanse Oncology: The Next Evolution of Expanse
May 19, 11:00 AM | 60 min.
As the volume of cancer patients increases, oncology care teams are challenged with optimizing efficiency while providing seamless care. Learn how MEDITECH's Expanse Oncology includes the personalization and mobility of Expanse's web-based physician tools.
Doctors' Hours
Genomics in the Era of the Electronic Medical Record
MEDITECH is pleased to announce a free category 1 continuing medical education (CME) Doctors' Hours session for the MEDITECH physician user community. This session will focus on providing clinicians an improved understanding of Clinical and Molecular Genetics as it relates to clinical care, diagnostics, and testing methodologies, and MEDITECH's approach to the use of genetic data.
Presented by: Marsha Fearing, MD, MPH, MMSc, Course Director
Wednesday, April 28 at 12 p.m. – Register
Ambient Listening Strategy
This session explores MEDITECH's ambient listening strategy and discusses various use cases for a mobile dictation solution. MEDITECH will also discuss use cases for a more AI-integrated ambient listening experience and how that can also tie into its virtual assistant experience.
Presented by: Steven Jones, MD, MPH
Thursday, May 20 at 1 p.m. – Register
Doctors' Hours: CLPP Clinician Advisor Series Q & A
Louis Dandurand, MD (Emergency)
Thursday, April 29 at 12 p.m. – Register
Bryan Bagdasian, MD, MMM (Acute)
Tuesday, May 25 at 12 p.m. – Register
Deborah Harrigan, MD (Ambulatory)
Wednesday, June 9 at 12 p.m. – Register
Navin Haffty Careers
Back to Top
Navin Haffty is actively seeking individuals with strong implementation and consulting experience with MEDITECH Ambulatory, Acute RCG and Ambulatory Billing, Expanse Home Health, Human Resources/Payroll Personnel, and Expanse Project Managers. Those with strong experience with multiple applications are in high demand. Navin Haffty is also looking to expand our Canadian team. Please see the Canadian Corner for more detail on these openings. We offer an outstanding compensation package and a workplace culture that values each of our employees. If you are interested in joining Navin Haffty to be #BetterTogether, please email us at recruiting@navinhaffty.com to set up a time to discuss opportunities.
Client Job Board
Back to Top
Navin Haffty offers the client job board as a free service to the MEDITECH community.
Job Seekers: If you are interested in exploring positions at other organizations, visit the client job board section of our website often. Feel free to refer colleagues!
Recruiters: If you would like to include your organization's listing on the client job board, please email the job description and candidate application instructions to Lauren Iacovelli. No recruiting firms, please.